VOX BC112-150
150 WATT EXTENSION SPEAKER CABINET
12″ UK CELESTION REDBACK SPEAKER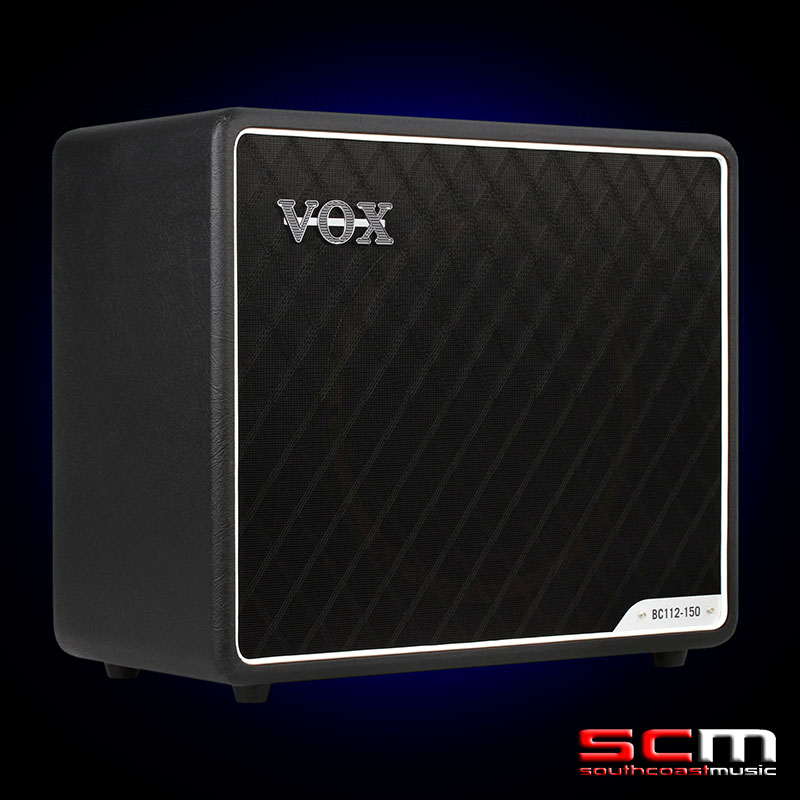 The VOX BC112-150 is an awesome, compact speaker cabinet. This cab delivers great tone and features impressive power handling.
The UK-made Celestion Redback 12-inch speaker used in the BC112-150 has an impressive 150W input handling capacity, delivering a high level of expressive power for anything from vintage to modern sounds and everything inbetween.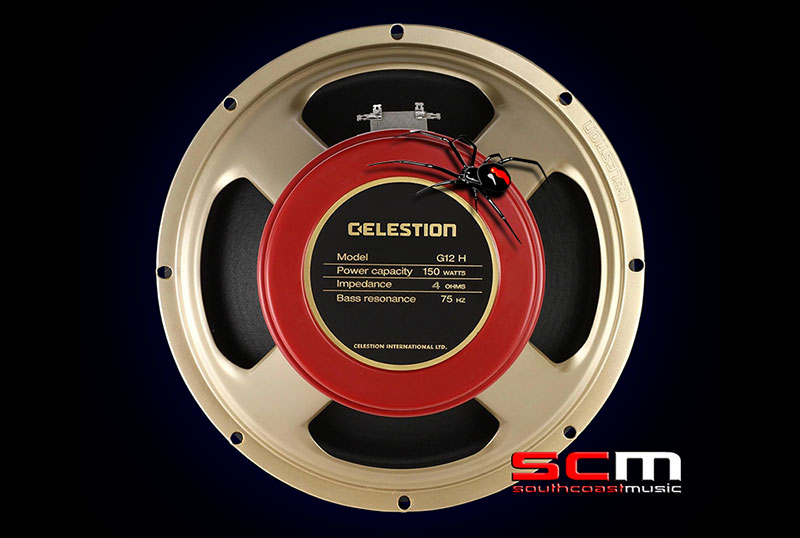 Part of the VOX Black Cab (BC) series, the BC112-150 carries on the revolutionary structural design of the BC112, achieving truly uncompromising sound quality and performance. The semi open back design provides wide sound dispersion while simultaneously delivering tight and punchy low end performance. This is a great cab.
The VOX BC112-150 has been designed to be simple, reliable and highly versatile and it succeeds on all counts. The obvious choice for use with the MVX150H or with the MVX150C1 to assemble a dry/wet system, the VOX BC112-150 works well with other high-output amp heads too.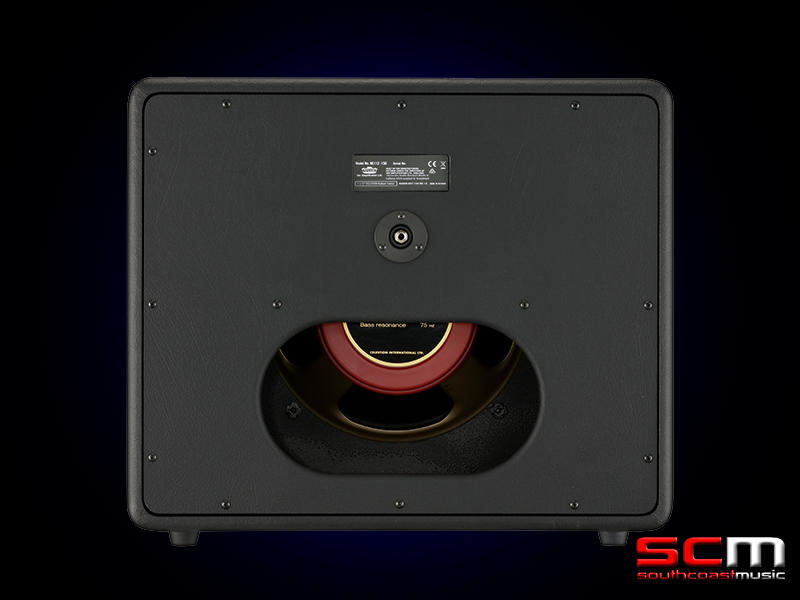 VOX BC112-150 SPECIFICATIONS
• Cabinet Type: Straight
• Cabinet Design: Semi Open Back
• Speaker Configuration: 1 x 12″
• Speaker Type: 12″ Celestion G12H-150 Redback
• Power Handling: 150W
• Impedance: 4 ohms
• Mono/Stereo: Mono
• Inputs: 1 x 6.35mm (1/4″) Input Jack
• Dimensions W520 x D260 x H445 mm | 20.47 x 10.24 x 17.52 inches
• Weight: 15.4 kg | 33.95 lbs
• Manufacturer Part Number: BC112-150
• Warranty: One Year