SpongeBob SQUAREPANTS SBACOFT > PRO-SCM SETUP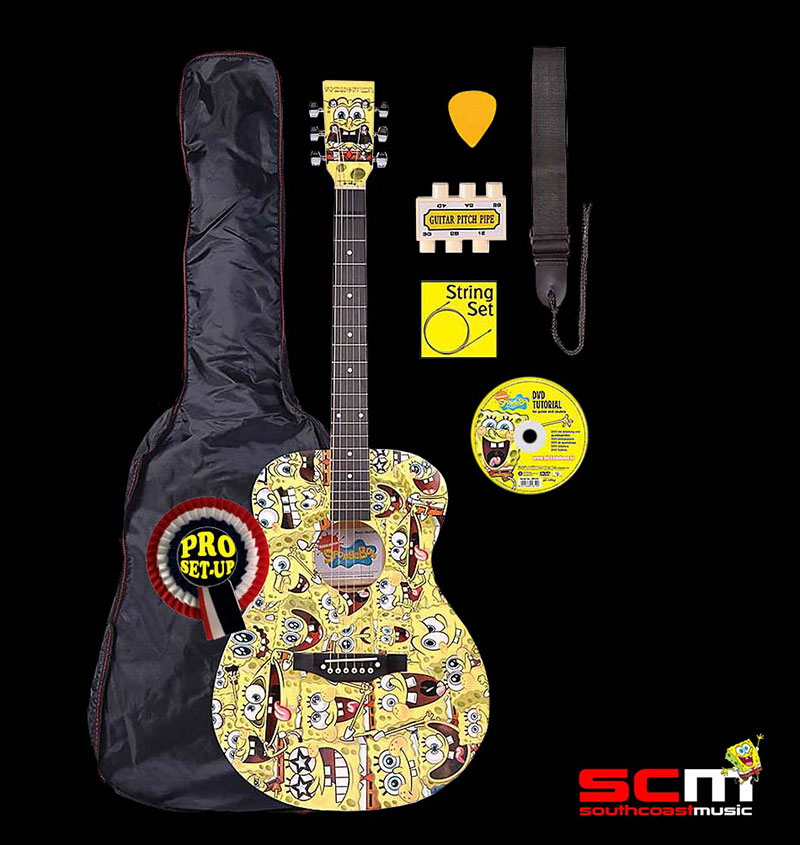 FULL SIZE DREADNOUGHT SIZE ACOUSTIC GUITAR PACKAGE with our PRO-SCM SETUP!
SpongeBob SQUAREPANTS SBACOFT ACOUSTIC GUITAR PACKAGE:
o 4/4 Full Size Body
o Dreadought Shape
o Adjustable Truss Rod
o USA Made Strings
o Gig Bag
o Guitar Strap
o Set of Pitch Pipes
o Spare Set of standard Strings
o Pick
o SpongeBob Tutorial DVD
o PRO-SCM Setup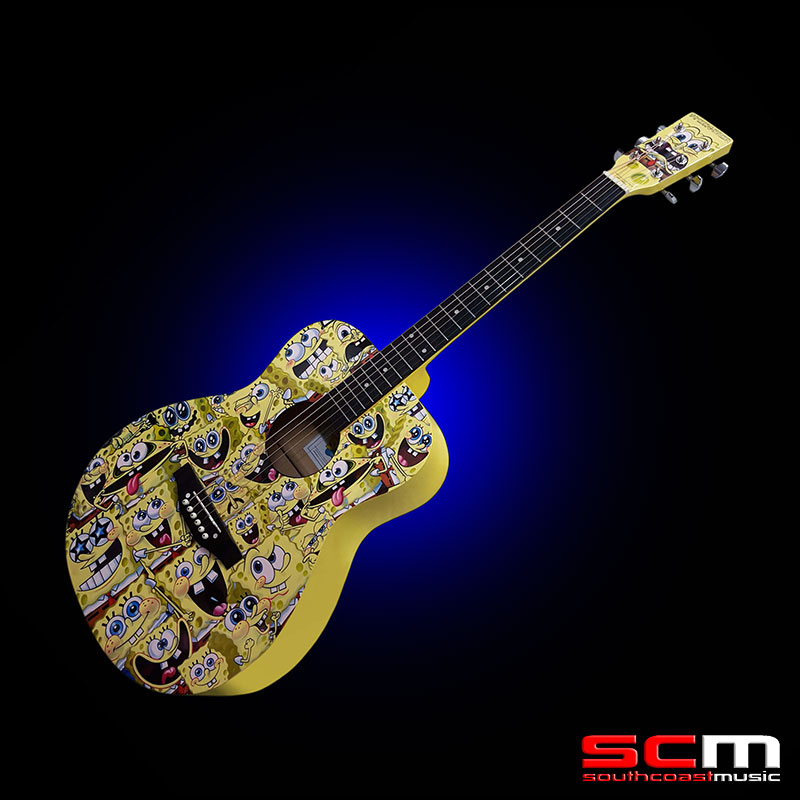 SpongeBob SquarePants is the American animated television series created by marine biologist and animator Stephen Hillenburg for Nickelodeon. The series chronicles the adventures and endeavors of SpongeBob and his various friends in the underwater city of Bikini Bottom.
The series' popularity has made it the highest rated series to ever air on Nickelodeon and the most distributed series in MTV Network history.
The SpongeBob SquarePants series has won countless awards, including six Annie Awards, eight Golden Reel Awards, two Emmy Awards, 12 Kids' Choice Awards and two BAFTA Children's Awards.
Kids and even adults love SpongeBob and his pals and these great, officially licenced musical instruments may be their first steps on a wonderful musical journey!
Every Spongebob Guitar and Ukulele sold by southcoastmusic undergoes an inspection and setup.
This example also includes our premium PRO-SCM setup.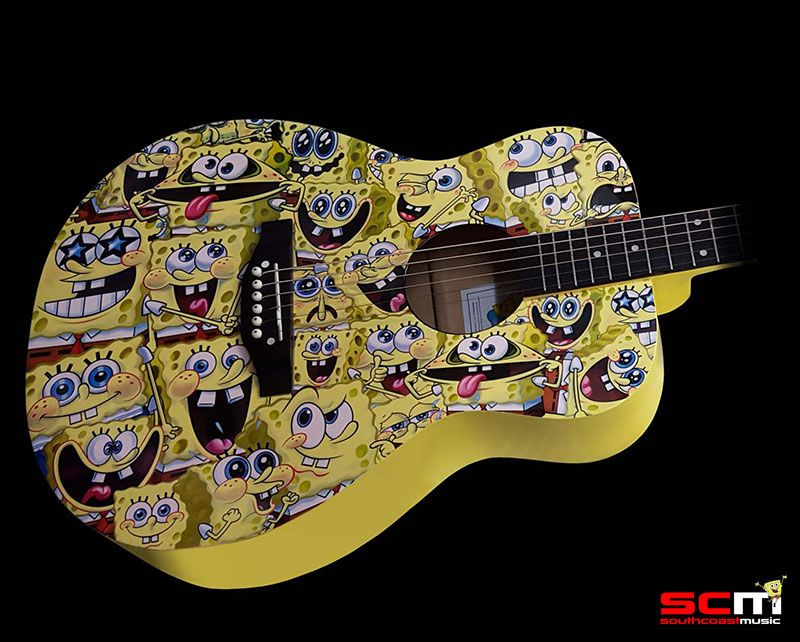 Frets are dressed and polished, sharp fret ends are hand rolled and the guitars restrung with high quality USA made brands such as Fender, Jim Dunlop and D'addario. String action is set to the optimum playing height with saddle and nut heights and truss rods adjusted as required.  Our aim has been to make these guitar play and sound as good as they look and we (and hundreds of our customers around the world) think they look amazing!
Every instrument that receives this premium service and attention to detail is the reason that southcoastmusic is the biggest reseller of SpongBob SquarePants musical instruments in the world and one of the biggest and most trusted online and bricks and mortar music stores.
The SpongeBob SquarePants range of musical instruments may look like fun – and they are – bought from southcoastmusic however, they are also ready to make some serious music!
Check out the video below for an example of what this amazing guitar is capable of!
SpongeBob SQUAREPANTS SBACOFT ACOUSTIC GUITAR PACKAGE:
We have a wide range of SpongeBob musical instruments including percussion – available right here at southcoastmusic. Music should be fun and at southcoastmusic we're serious about that!
Australia-wide Delivery with Tracking is included!
Check out the rest of our SpongeBob SquarePants Range by Clicking the Picture Below!