YAMAHA GIGMAKER F310 ACOUSTIC GUITAR PACKAGE – SUPERB QUALITY!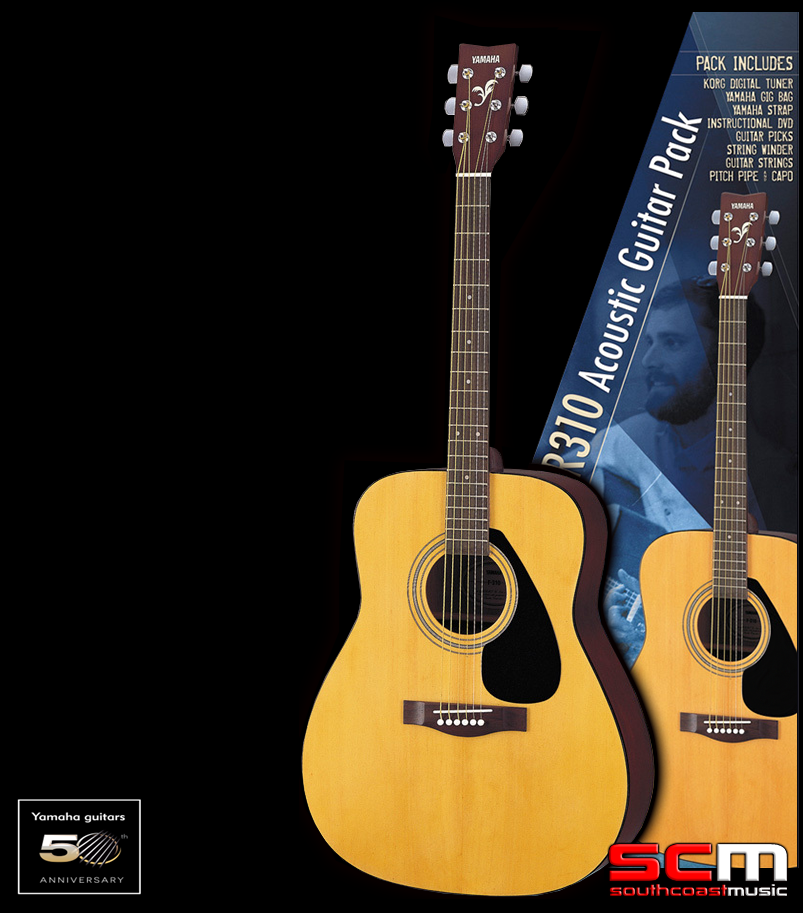 Yamaha began building guitars more than fifty years ago and in that time millions of people including students, enthusiasts, teachers, professional players and more have called a Yamaha guitar their own.
Yamaha acoustic guitars are and have been played by some of the world's most influential artists including John Denver, John Lennon, Paul Simon, Bob Dylan, Jimmy Page, Wynonna Judd, Steve Lukather, Jimi Hocking, Suzanne Vega, Dave Navarro and many more!
Now its your turn!
This is the ultimate starter package and includes an F310 Yamaha acoustic guitar along with the essential guitar accessories including a gig bag, digital tuner, strap, string winder, string set, capo & picks!
The F310 Yamaha Acoustic Guitar Pack offers the same quality and sound as all Yamaha acoustic guitars and puts it all together in an incredibly affordable package.
The finest hand-selected tonewoods and traditional craftsmanship together with subtle new construction finish and wood technologies give Yamaha acoustic guitars incredible sound, flawless playability and stunning looks.
Quality and tone at an affordable price is the hallmark of Yamaha's F series Acoustic guitars. These guitars share every bit of the passion that ignites their premium ranges and are the perfect instrument for student or seasoned player alike.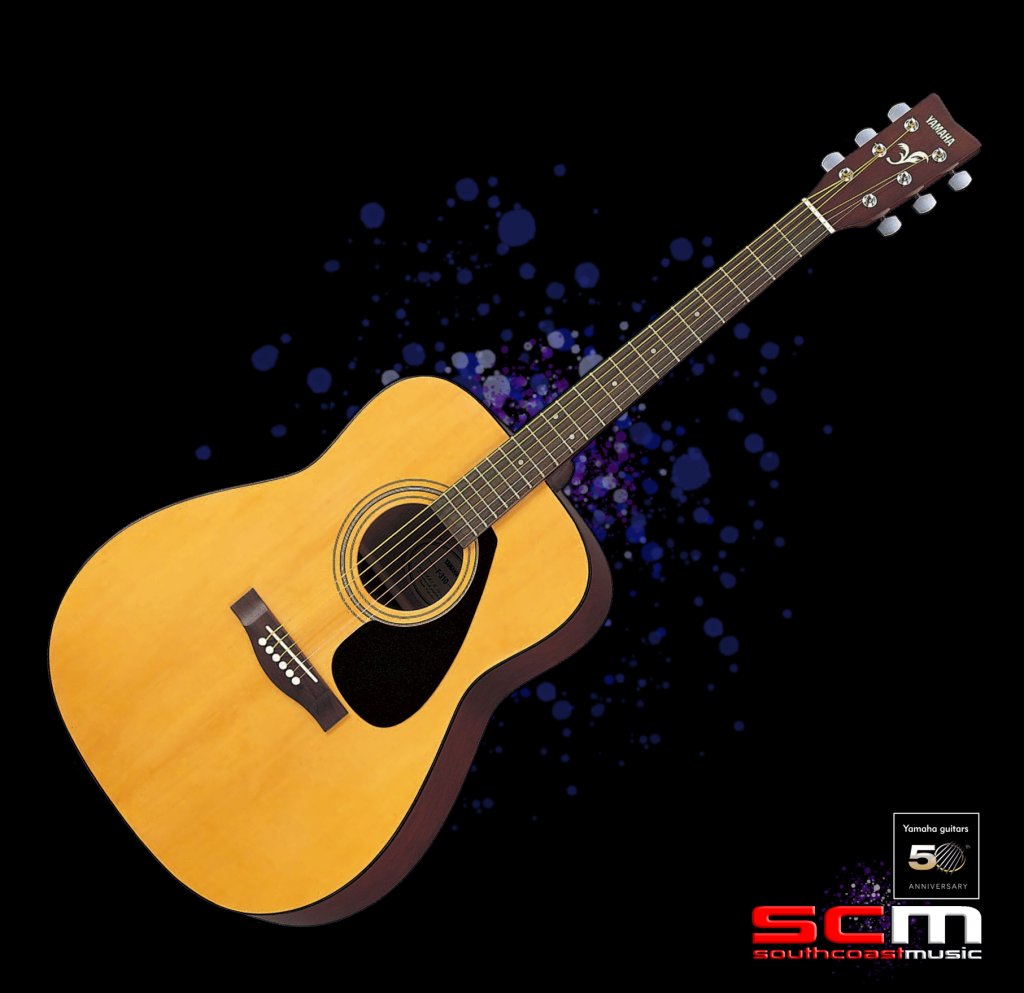 YAMAHA GIGMAKER310 Acoustic Guitar Package Features
Scale Length: 634mm (25″)
Body Depth: 96-116mm
Finger Board Width at the Nut: 43mm
Top Material: Multi-layer Spruce Ply
Back Material: Meranti Ply
Sides Material: Meranti Ply
Neck Material: Nato
Finger Board Material: Rosewood
Bridge Material: Rosewood
Warranty: Five Years
INCLUDED ACCESSORIES
Yamaha Gig Bag
Digital Tuner
Adjustable Guitar Strap
String Winder
Spare set of Strings
Capo
Picks