o 11″ Boom Arm
o Double-Braced Legs
o 3-Section Clamp
o Retractable Boom Arm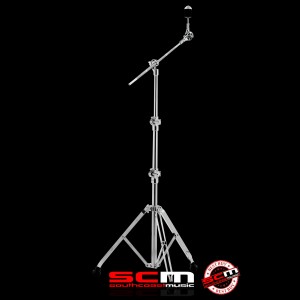 The Sonor Mini Boom Stand MBS 400 features a Retractable Boom Arm, similar to Sonor's High End 600 series Mini Boom Stand. Great for transport, simply discharge the boom arm into the stand's upper tube! And whatever stand is needed – boom or straight, this offers it both.
The Sonor 400 Series Mini Boom Stand does the same job as a regular boom cymbal stand does, but its arm is only 11″ long so it can fit in smaller spaces, creating more room for more stands or simply some space around your kit. The MBS400 is also lighter than a comparable Sonor full boom stand which you will apreciate after the gig!
BONUS! All 400 Series Cymbal Stands and Arms are equipped with a new cymbal sleeve cup that unites cymbal sleeve and bottom washer in one piece.