Gibraltar GI5711S Single Bass Drum Pedal Chain Driven Positive Drive – Fast, Powerful Action
Fast-Touch Pedalboard Design
High Efficiency Single Chain CAM Drive
Smooth, Quick and Powerful Response
Dual Surface 90g Balanced Beater
Cast-Metal Frame with Textured Black finish
Hoop Clamp for Tension Tightening
Steel Rock-Stabiliser plates
Two Stabiliser Spurs
On-Board Touch-Tab Fastener Strip
Single Chain CAM Drive G5 (GI5711S) Single Bass Drum Pedal.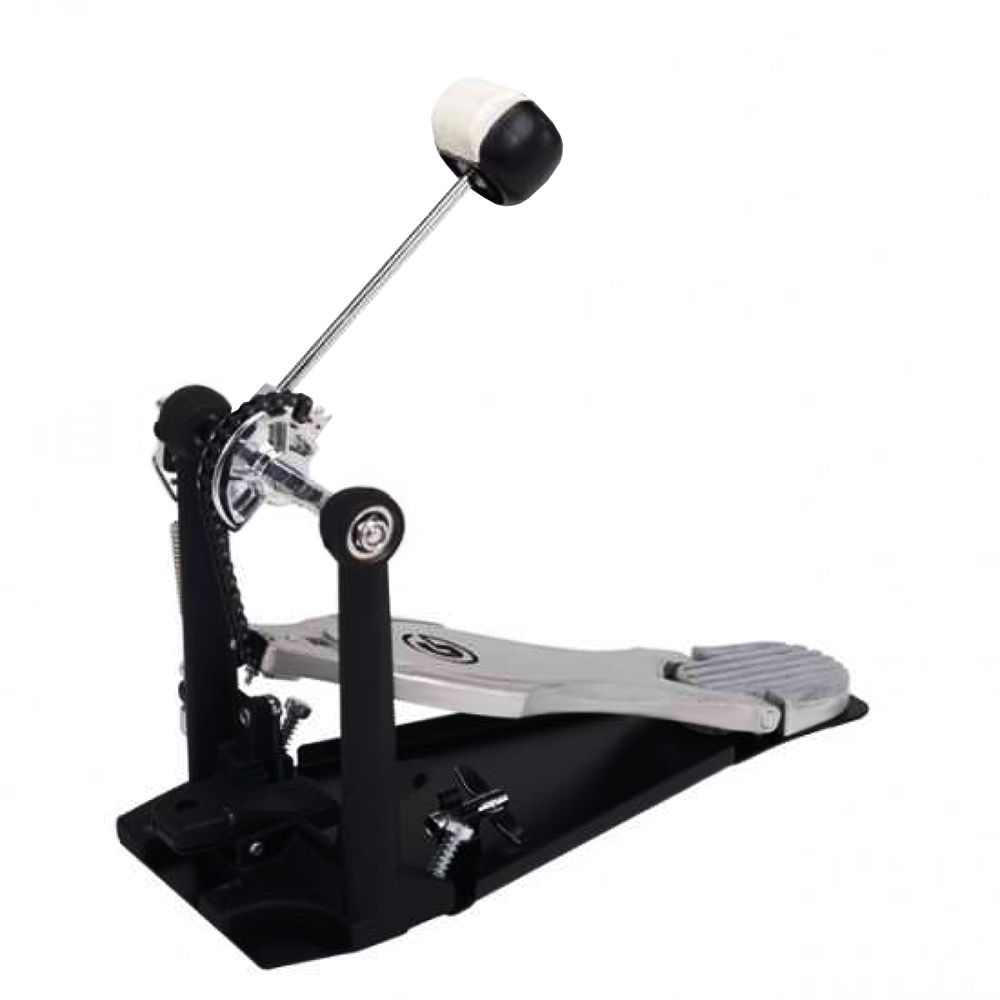 Gibraltar are acknowledged as the leaders in drum hardware and with good reason. Superb design, build quality and operational excellence have made Gibraltar the hardware of choice for professional drummers the world over.
The Gibraltar G5 (GI5711SA) is a positive drive single-chain, CAM-drive kick-drum pedal.  The 5711S's simple and reliable design offers a smooth & fast response and features a fast-touch pedalboard which gives you more flexibility when playing double-hits.
By simple mechanical definition a chain drive does not slip and to that extent, it is positive drive. Chain driven pedals have longer life, no creep and an unparalleled 98% efficiency in transmitting energy. The addition of the cam results in a pedal that is fast, responsive and powerful.
Featuring a dual-surface 90g weighted beater, you are able to strike the drum with either the felt side or its plastic side.The harder, plastic surface is perfect for faster playing with more attack. The cast-alloy frame has a hoop clamp which can be tightened with any drum key and its steel rock-stabiliser plate provides an added measure of stability. Twin stabilizer spurs and a strip of touch-tab fasteners at the heel of the pedal attach to carpeted areas and prevent against slipping.
As well as being a worthy addition to an acoustic drum set, the Gibraltar G5 (GI5711S) single bass drum pedal is the perfect solution for Electronic drum sets.
At this price the Gibraltar GI5711S represents rock-solid value for money.