Ortega
Ortega OBJE250O-SBK
Raven Series 5 String Banjo – Raven Black Finish
• Traditional Open Back Banjo with Modern Appearance
• Sleek Satin Black Finish with Contrasting Chrome Hardware
• Features An Engraved Chrome Armrest
• Authentic Black Fiber Skin Remo Head
• Includes Free Gig Bag
• PRO-SCM setup!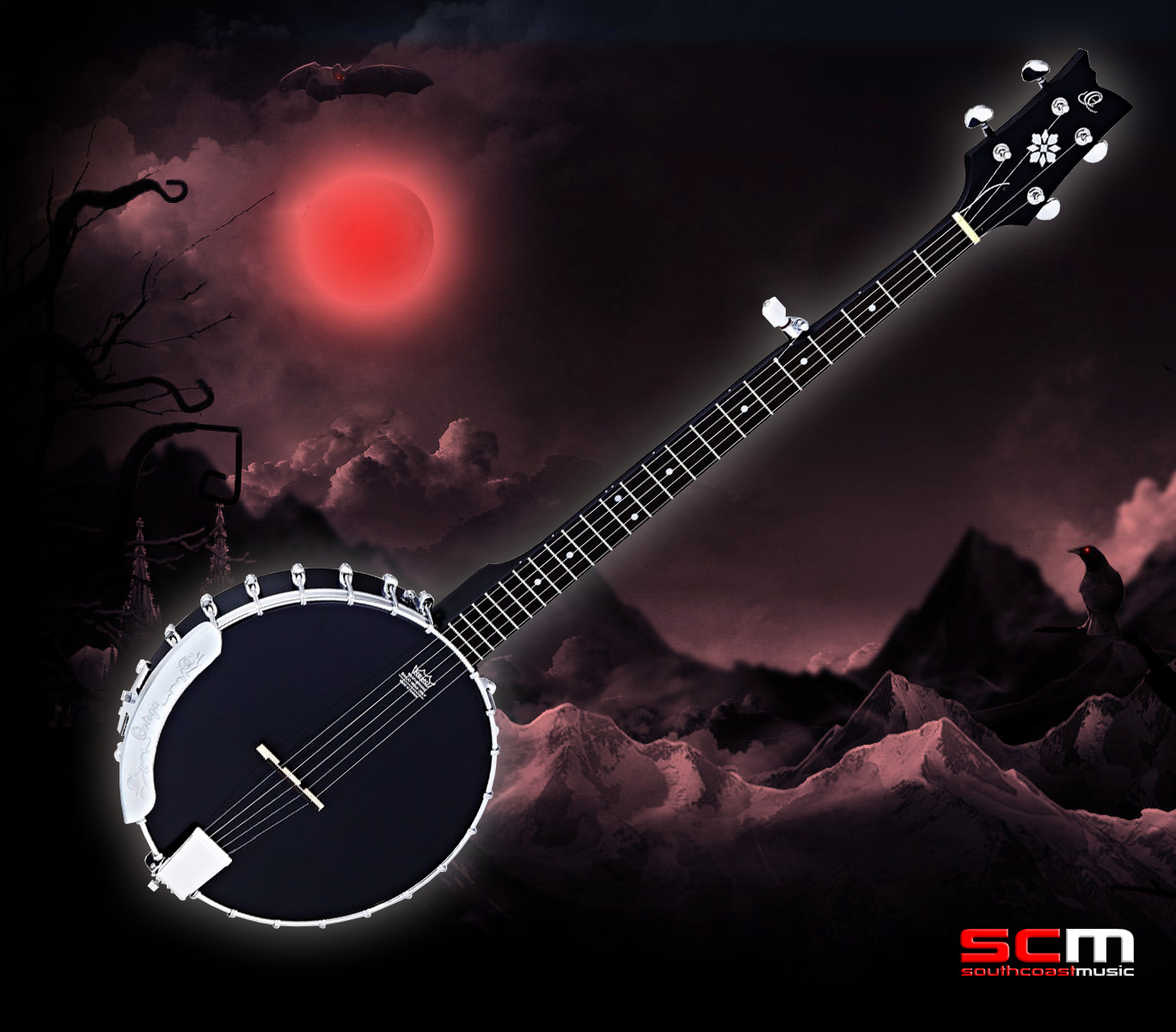 The Ortega OBJE250O-SBK Raven Series is a beautifully sinister looking 5 String Banjo. Finished in sleek satin black contrasting chrome hardware the look is unmistakable – the sound and playability – thanks to our PRO-SCM setup, is inspiring.
Combining the classic open back Banjo tone with modern styling, the Ortega Raven series brings something different to the 5-string Banjo world. Featuring a black fiber skin Remo head and high quality tonewoods combined with premium craftsmanship, the Raven is a banjo like no other.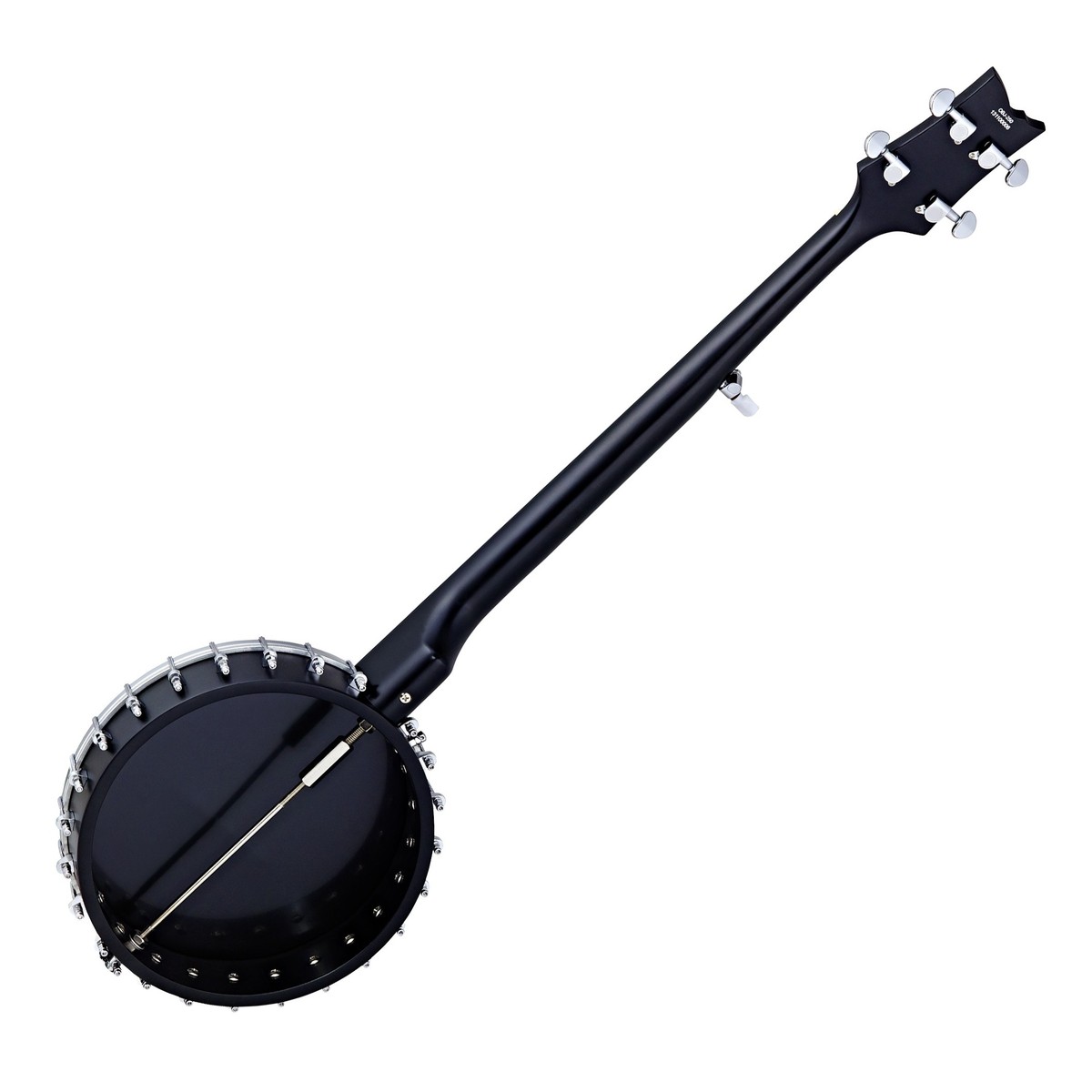 With its bright and focused tone, open-back format, engraved armrest and rugged chrome hardware, your new Ortega Raven 5-String Banjo will stand out from the pack while doing its intended job for years to come. The OBJE250OP-SBK is fitted with a passive pickup and volume control. Your Raven series Banjo includes a PRO-SCM setup with D'Addario strings.

Ortega OBJ250O-SBK Raven Open Back Banjo Specifications:
• Rim: Laminated Multi-Ply Mahogany
• Neck: Mahogany
• Fretboard: Rosewood
• Tuners: ORTEGA Die Cast Geared
• Frets: 22
• Scale Length: 697 mm
• Nut Width: 30 mm
• Rim: Mahogany, Plywood
• Armrest: Chrome, Ortega Engraved
• Head: Black Remo Fiber Skin
• Brackets: 24
• Hardware Finish: Chrome
• Finish: Satin Black
• Setup: PRO-SCM setup when purchased from southcoastmusic
• Gig Bag: Includes Gig Bag