ADJUSTABLE BANJO STRAP
Made in the USA from quality materials, the LM Banjo Strap is crafted from 2″ adjustable smooth Poly Webbing.
Comfortable to wear and incredibly strong, the strap features non-marking plastic buckles along with non-scratch Plastic Swivel Clasps.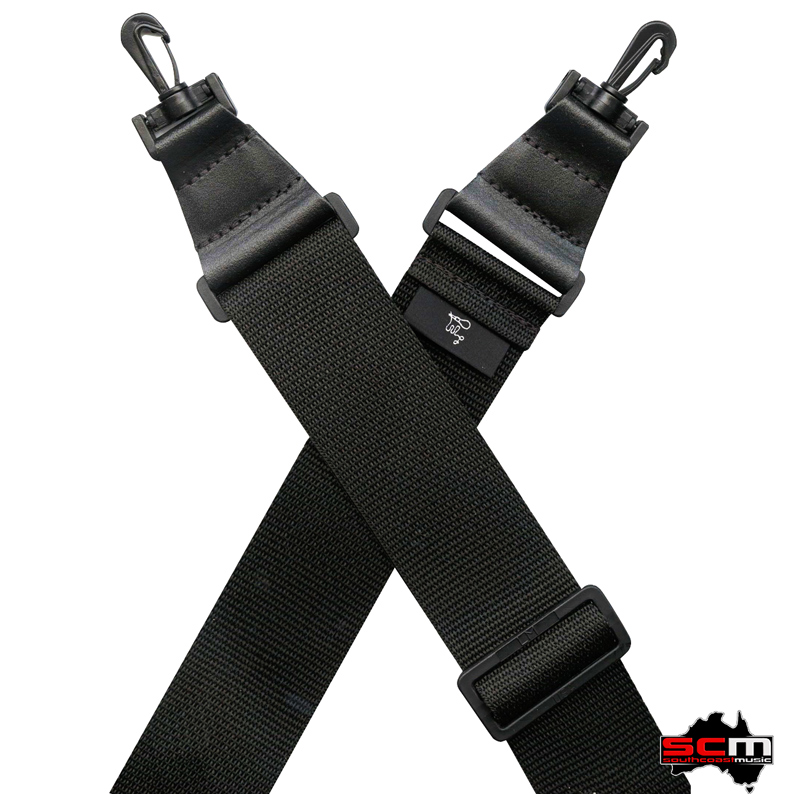 The clasps make it easy to fit and remove the strap.
• Strong & Comfortable
• 2″ Smooth Poly-Webbing
• Adjustable Length
• Non-Marking Plastic Buckles
• Non-Scratch Plastic Swivel-clip ends for easy on-and-off access
• Made in the USA