NASHVILLE OPEN BACK BANJO NBJ42 5 STRINGS 24 BRACKETS PROFESSIONALLY SETUP
Nashville Open Back 5 string Banjo
– 5 String Open Back Banjo
– Frailing style Fretboard
– 24 Brackets
– Maple Tone Woods
– Professionally setup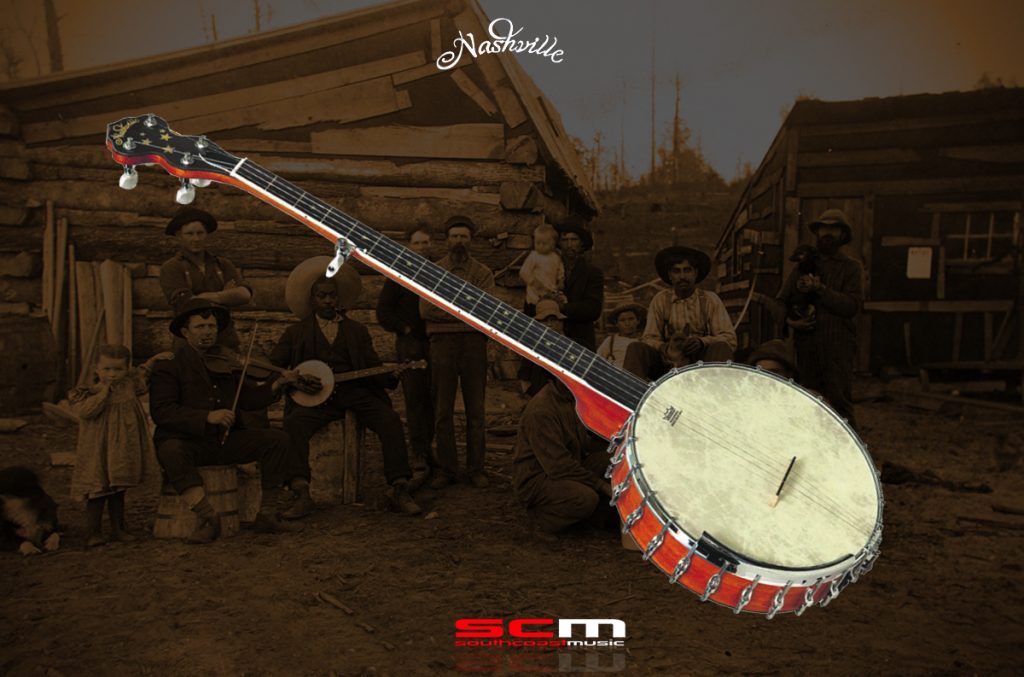 The NBJ42 from Nashville is the ideal instrument for the banjo player looking for a quality open-back banjo that won't break the bank…it won't break your heart either.
Especially suited to those interested in clawhammer and frailing style banjo, it's versatility will take you beyond those styles too.
From the player's listening position, this is a very loud instrument as the head (also known as the drum) is projecting sound in both directions – backwards and forwards. This contrasts to a banjo with a resonator back where the sound is projected from the front of the instrument. Out front, the Nashville NBJ42 delivers a bright and lively sound. What sets the NBJ42 apart from similarly priced banjos though is its rich resonance and depth of tone making this something of a bargain.
The playability is superb, especially after time in the southcoastmusic workshop. The NBJ42 features a slim neck with a flattened fretboard at the body joint. The frailing style of banjo playing utilises down picking with the back of the fingernails and the flattened fretboard is an important part of this style. We are not aware of any other open-back banjo with a frailing fretboard at this price point.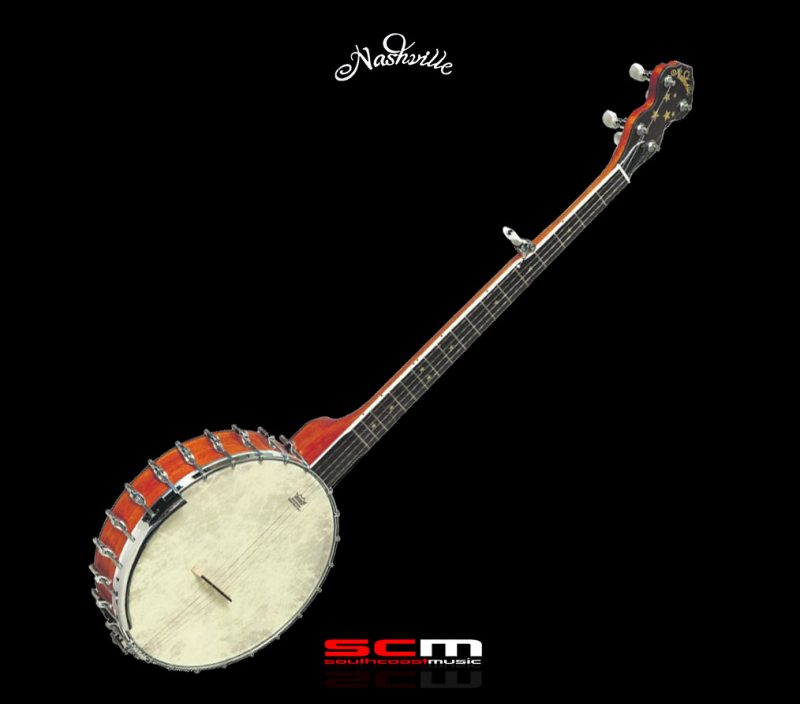 Construction wise, the Nashville NBJ42 is an instrument you will be both proud to own and show off. The body and neck are constructed from Hard Maple and the fingerboard is hewn from Rosewood. The 18 nickel silver frets are beautifully finished with hand rolled edges. The headstock and fretboard inlays are neatly finished and the 24 bracket ring mount is an unprecedented addition at this price facilitating exceptional tone transfer from skin to body.
While Open-Back Banjos are normally the reserve of Frailing, Clawhammer and Old-Style Music, some players prefer the big open sound of the Open-Back style and that makes the NBJ42 ideal for whatever type of music takes your fancy, including Bluegrass! The choice is all yours.