HERCO HE105 WOODEN CLARINET CARE KIT
• Complete Maintenance Kit for the Wooden Clarinet
• Includes an Instruction Guide
• Includes all you need to keep your Clarinet performing at its Best
• Made in the USA
• Great for Students and Beginners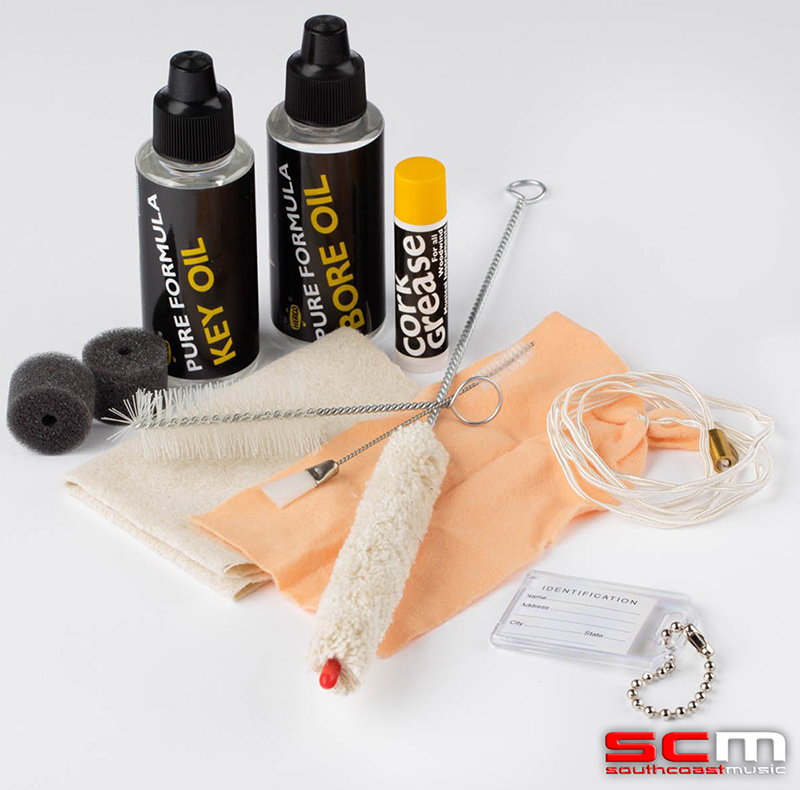 Whether you own or are renting the instrument you are playing, it is critical that you clean and maintain it. This is as important for your health as it is for the optimum performance of your instrument.
This HERCO kit includes all the essentials to maintain your wooden Clarinet. Also included is an illustrated and easy-to-follow booklet explaining how and when what maintenance task you should perform and at what time, be it daily, weekly, monthly or yearly.
Consider this comprehensive care kit as an investment in you or your child's musical journey – highly recommended!
THE HERCO HE105 WOODEN CLARINET CARE KIT CONTENTS:
• HE3001 Cotton Brush Swab
• HE825 Duster Brush
• HE451 Pure Formula Key Oil
• HE450 Pure Formula Bore Oil
• HE96 Polishing Cloth
• HE85 Mouthpiece Brush
• HE73 Thumb Rest Cushions x 2
• HE72 Tube Cork Grease
• HE50 Clarinet Chamois
• ID Tag
• Herco Complete Care Guide