Gibson Lifestyle Products
Gibson Hand Blown Shot Glasses & Bar Mat Set
The Perfect Gift for Any Occasion!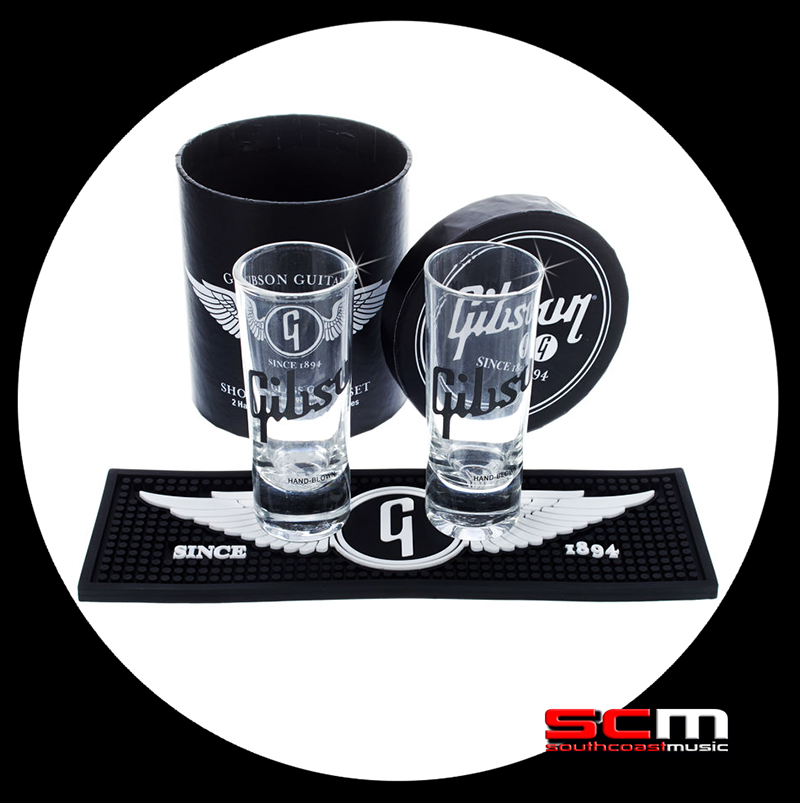 Complete with a classy Gift Box, these hand blown 2-oz. shot glasses are emblazoned with the Gibson logo. A matching Bar Mat adorned with the "Flying G" logo is included and completes the set beautifully.
Roll out the mat, fill up the glasses and enjoy your favorite tipple in style!
This Gibson Shot Glass Set is a great gift or collectible and a must have for any Gibson Guitar fan, musician and guitar enthusiast.
Check our price – based on the current value of the Aussie Dollar – our price is even lower than the US!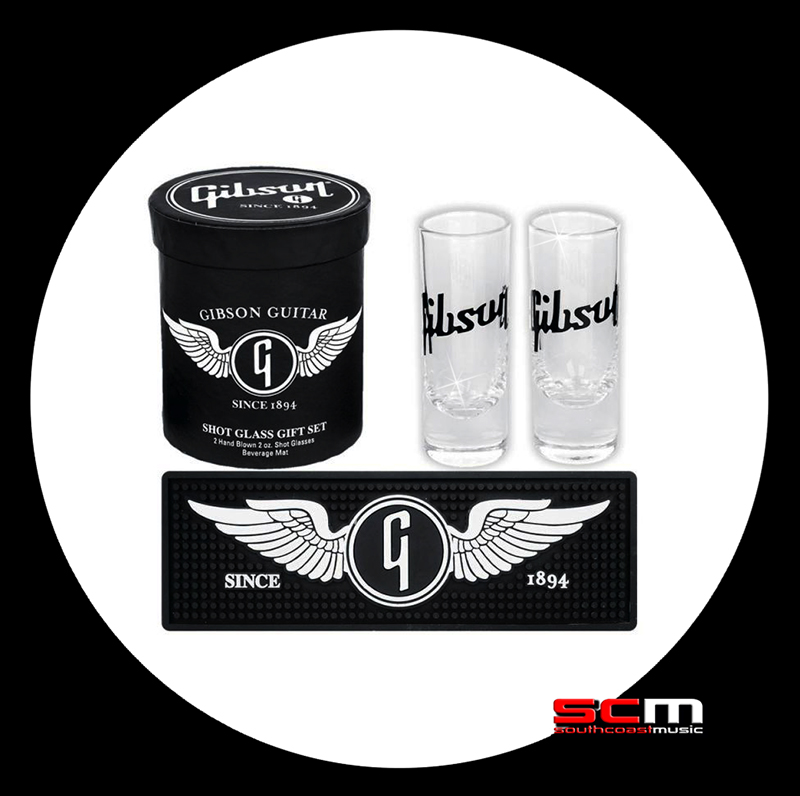 This pair of hand blown genuine Gibson shot glasses are a gift that will still be appreciated long after they have been given. They are packed safely, travel well and we can send them on your behalf.
Stocks are limited.