BLACKSTAR SERIES ONE 10AE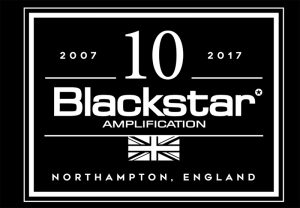 BLACKSTAR 10th ANNIVERSARY GUITAR AMPLIFIER SERIES ONE 10 AE ANNIVERSARY EDITION COMBO
• ECC83 preamp valve
• Specially voiced KT88 valve power amplifier
• Foot switchable Clean and Boost or Overdrive settings
• Specially voiced Reverb, speaker emulated output and effects loop
• Patented ISF control delivers incredible all Tube Tone from California to Clapham!
• Celestion 70/80 loudspeaker
• Three Year Warranty
In less than 15 years, Blackstar have confirmed their position as one of the most innovative and respected guitar amplifier manufacturers on the planet.
To celebrate their 10th Anniversary Blackstar released a special compact combo based on their incredible Series One 200 Artist guitar amplifier. We have one, brand new, unopened just waiting to rock your world and a few others besides!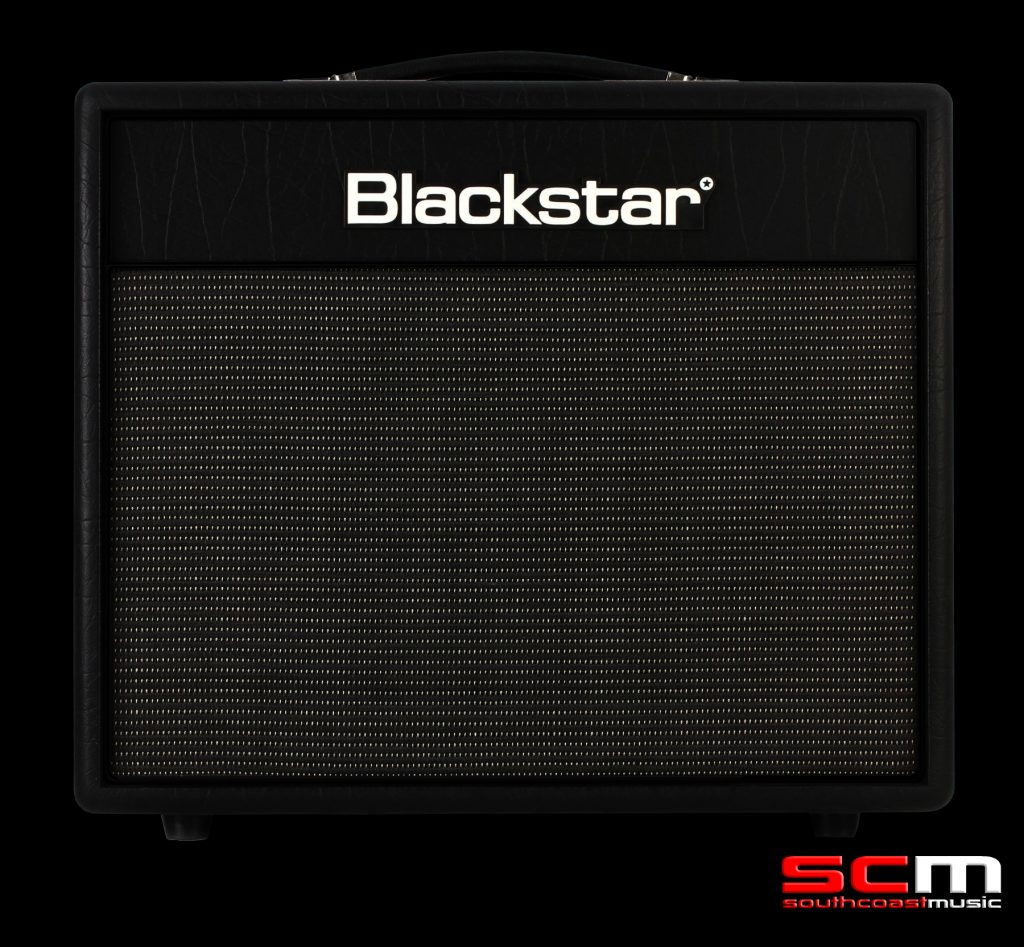 Just like the S1-200, the Blackstar Series One 10 AE combo owes its mojo to the mighty KT88 valve in the power stage and an ECC83 in the preamp. Widely regarded as the 'Rolls-Royce' of valves, the extra headroom of the KT88 delivers dynamic and punchy modern cleans along with tight high-gain overdrive. In addition, the patented ISF control gives access to more distortion flexibility than any other single-ended valve amplifier on the market.
Despite it's size, the Blackstar Series One 10 AE combo is incredibly versatile. Perfect for home duties, the 10AE shines in the studio with classic tube tones at manageable volumes and with its emulated output can even work plugged into the PA at live gigs! Blackstar's sweet on-board digital reverb provide the lush ambience to make your music soar.
BLACKSTAR Series One 10 AE Front Panel Controls:

1) Input Socket (6.3mm)
2) Gain Level
3) Overdrive Switch
4) ISF (Infinite Shape Feature) Control
5) Reverb Level
6) Master Volume Level
7) Standby on/off
8) Power on/off
BLACKSTAR Series One 10 AE Rear Panel Controls and Features:

1) Mains Fuse
2) 240VAC Mains Input (takes IEC cable – included)
3) High Tension Fuse
4) 3 x Speaker Outputs – 1×16Ω, 1×8Ω and 2×16Ω
5) Emulated Output (mono, signal after the power amp)
6) Effects Level Switch
7) Series Effects Loop Return
8) Series Effects Loop Send
9) Footswitch – Single-button footswitch included to activate Overdrive feature ( Optional 2-button switch activates Boost / Overdrive & Reverb)
Buy with confidence! southcoastmusic is an authorised stockist of Blackstar Amplification and Accessories.