BARNES & MULLINS Salvino Florentine F Style Mandolin
This is the Barnes & Mullins BM650 Salvino F style Florentine Mandolin. This is a lovely instrument, whether you are a beginner or an experienced player – maybe even a pro – you'll be hard pressed to find better value than what we have on offer here, especially with our PRO-SCM setup. Buying on the internet can be like a fighting your way through a jungle … think of us like an oasis…
• Based on an early 1900s Barnes & Mullins Mandolin
• Solid Mahogany Top
• Solid Maple Back and Sides
• Rosewood Fingerboard with Mother of Pearl Dot Inlays
• Floating Ebony Adjustable Bridge
• PRO-SCM Setup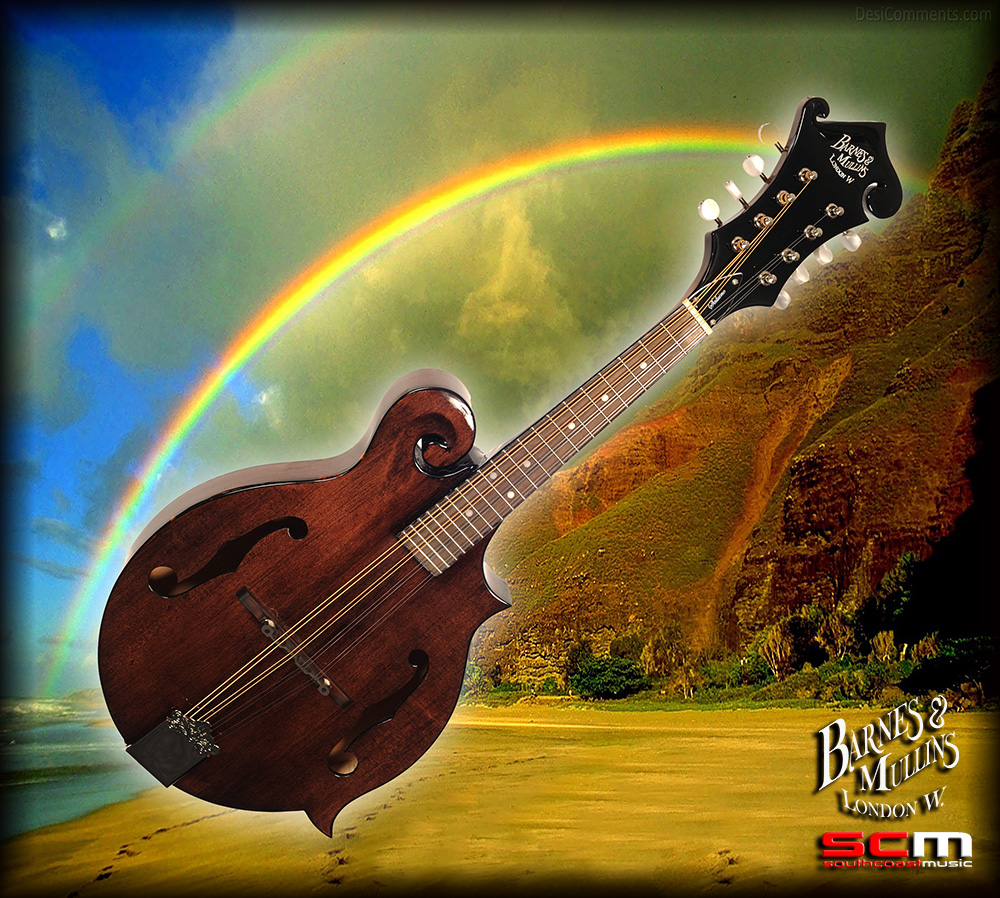 Originally established in London in the early 1900s, Barnes & Mullins became one of the most famous names associated with high quality banjos and mandolins. Today, the company reissues some of its most popular models. These instruments allow today's musicians to enjoy a fantastic high quality mandolin at an affordable price, developed with the same expertise and attention to detail as they were over 100 years ago.
Building upon the long heritage of Barnes & Mullins original banjos and mandolins – dating back to the late 1800s – the current crop of B&M instruments offer superb playability and an unmistakable visual appeal. This is a beautiful mandolin, perfect for pros and starters alike.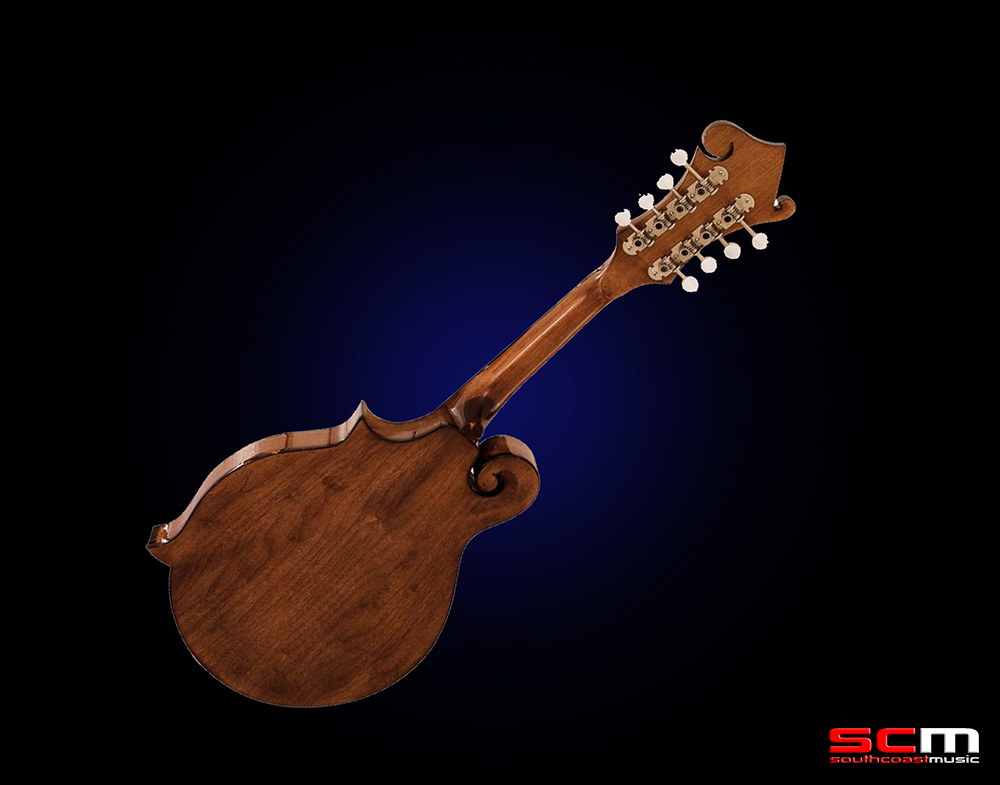 The BM650 is a classic, F-Hole scroll top Florentine Mandolin named after a recently uncovered Barnes & Mullins Salvino model from the turn of the 20th century. F-Hole Florentine style mandolins are historically favoured for bluegrass music. Considered to have more 'cut-through' in a ensemble situation, their superior volume and projection allows them to be heard more easily above other acoustic instruments.
Hand crafted with a solid Mahogany top and solid Maple back and sides, the Salvino looks beautiful with its gloss lacquer finish. This example boasts a Rosewood fretboard with 20 Nickel-Silver frets and height adjustable floating Ebony bridge.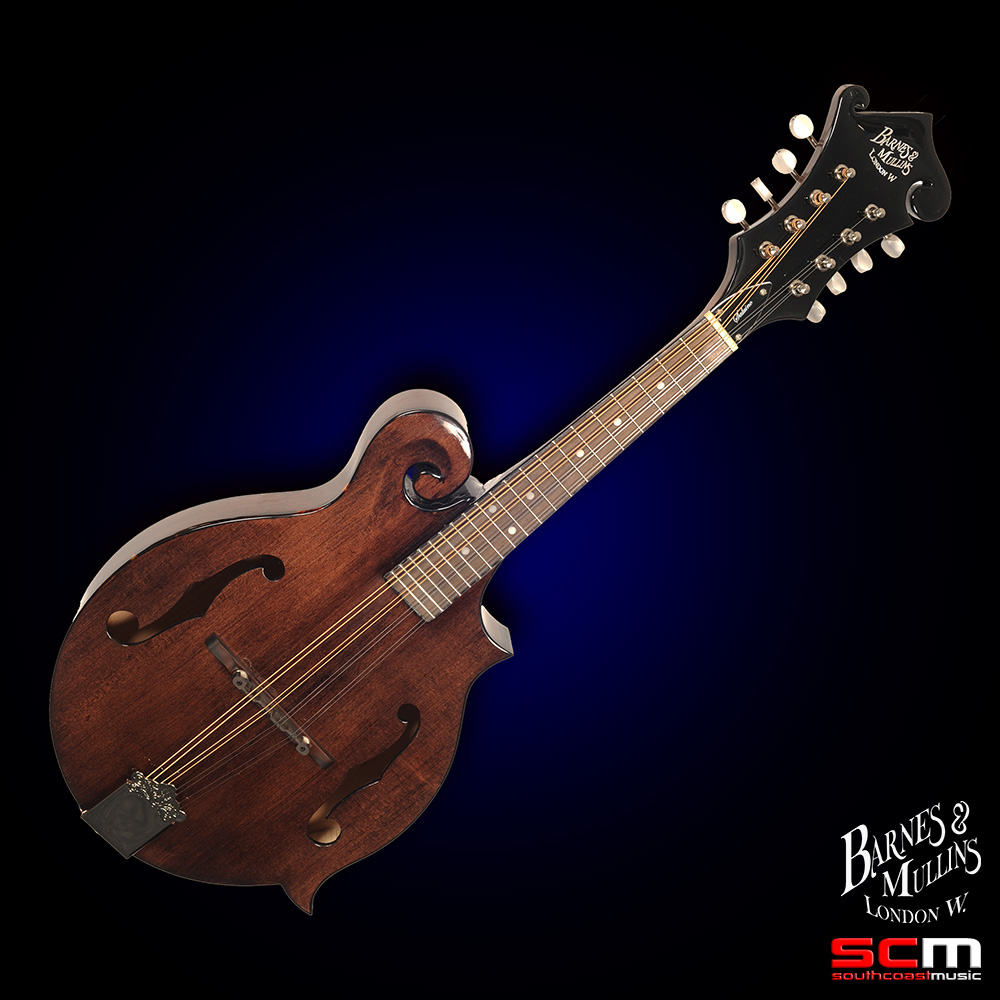 Our PRO-SCM setup completes what is exceptional value for a quality F-style Mandolin. If you paid to have the work that we have done to this mandolin as part of our PRO-SCM setup you could expect to pay upwards of $150. It's included in our asking price which, along with postage and handling makes the Salvino a bargain!
The 20 nickel silver frets have been checked and where required, lightly dressed, crowned and hand polished. The fret ends have also be hand rolled. The string height at the nut and bridge – including the correct position, have also been set to their optimum level resulting in a mandolin that feels, sounds and plays much better than our modest asking price would indicate.
This attention to detail is what sets us apart – you may buy cheaper but we are confident that you won't buy better.
The end result is a beautiful mandolin with a low, comfortable action and bright, sparkling, ringing tone and authoritative voice.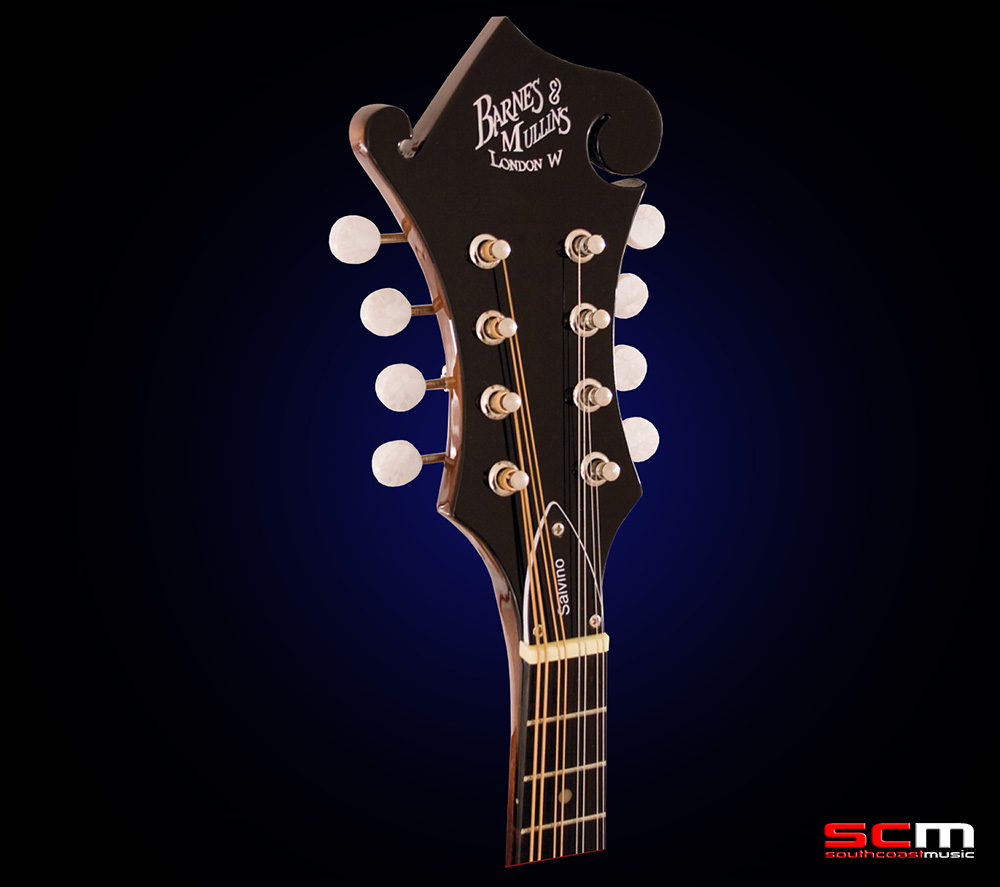 Barnes & Mullins Salvino Mandolin Specifications
• Body Style: Florentine 'F' Style
• Body Top: Solid Mahogany
• Body Back & Sides: Solid Maple
• Neck: Maple
• Fingerboard: Rosewood
• Frets: 20 x Nickel Silver Frets
• Fingerboard Position Markers: Mother of Pearl Dot Inlays
• Bridge: Height Adjustable Ebony
• Machine Heads: Open gear
• Hardware Finish: Nickel
• Setup: PRO-SCM
• Warranty: One Year