MANDOLIN CASE
LIGHTWEIGHT AND WATERPROOF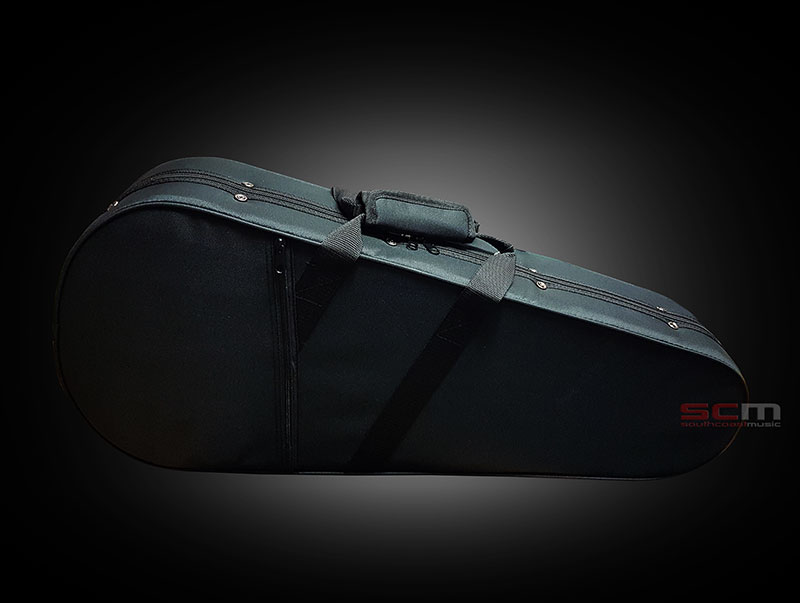 • Hi-Tech PolyFoam core
• Heavy Duty Black Waterproof Yarn covering
• Plush Lined interior
• Storage Compartment
• Zippered Front Pocket
• Suits A and F Style Mandolins
• Shoulder Strap
• The perfect Travel Case for your Mandolin
• 72cm (L) x 25cm (W) x 10.5cm (D)
• One Year Warranty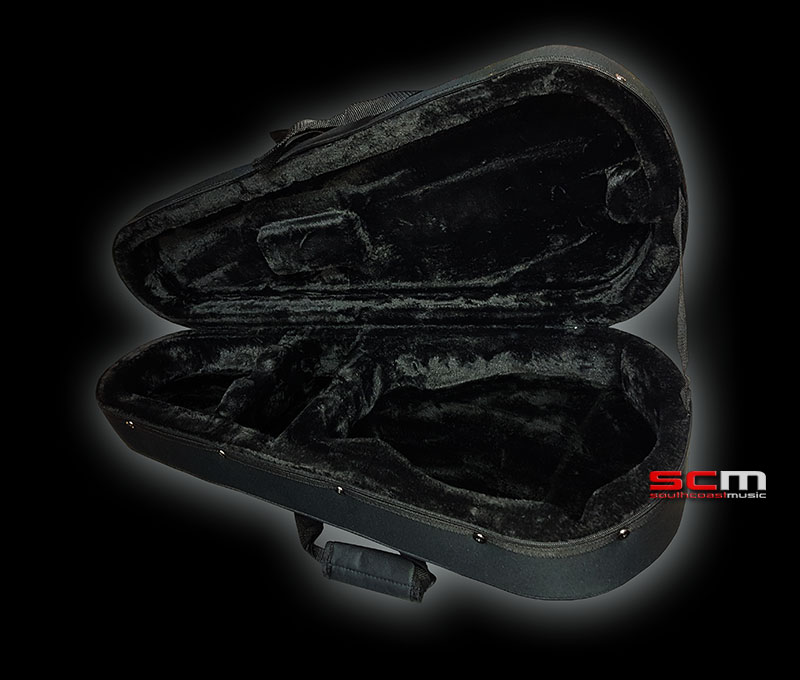 This shaped ultra lightweight poly foam core Mandolin Case is covered with black heavy duty waterproof yarn for years (and miles!) of protection for your prized Mandolin.
The Hi-Tech Foam core has been specially formed to suit both F and A style Mandolins while the luxurious black push lining adds a further degree of protection against knocks and scratches.
A Zippered front pocket is also featured that is big enough to hold most sheet music and a spare set of strings along with an internal storage compartment for your tuner, capo etc.
The Case handles are stitched polyweb and a convenient shoulder strap is also provided.