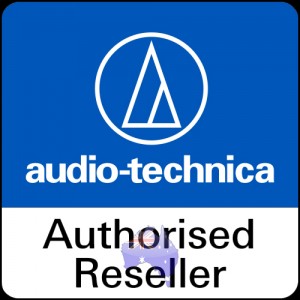 Audio-Technica ATH-HPH300 Headphone Hanger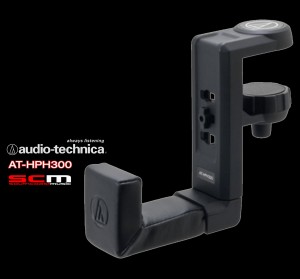 Want easy access to your headphones? The HPH300 is the best accessory for every music lover and anyone that uses headphones. These are also a go-to item in call centres. Featuring quick and easy attachment to any bench, bedside table or ledge, the HPH300 have a full 360° swivel and a soft pad hanger. The HPH300 ensures there's no messy tangles, easy access to your headphones and no chance of losing them or your quality headphones getting damaged!
Perfect for Home, Podcasting, Studios, Schools, Call Centres…just about anywhere where Headphones are used!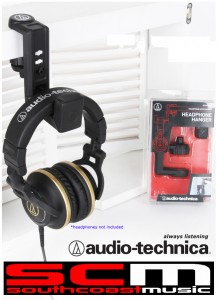 Audio-Technica HPH300 Features
o Fits any style and brand of headphones
o Can be mounted on virtually any shelf or desk up to 35mm thick
o Keeps your headphones safe and away from other equipment
o Always find your headphones in the same place!
o Supports up to 1kg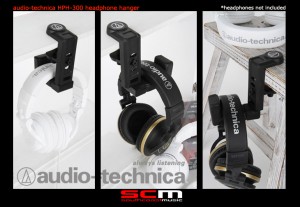 Audio-Technica is responsible for a wide range of highly acclaimed and awarded products, including high-performance microphones, headphones, noise-cancelling headphones, wireless microphone systems, mixers, turntables, MM and MC cartridges as well as other electronic products for home and professional use worldwide.
Audio-Technica has been supplying all the microphones for the Grammy Awards for the last 10 years, as well as completely kitting out TV shows like the American version of Big Brother, Deal or No Deal, The Rock and Roll Hall of Fame inductions, as well as the Olympic and winter Olympic games in 1996, 2000, 2002 and 2004. You know that you're in good company with audio-technica.
Our Price includes Australia-Wide Postage with Tracking!