AT THIS MOMENT – THE STORY of MICHAEL BUBLE
written by Michael Heatley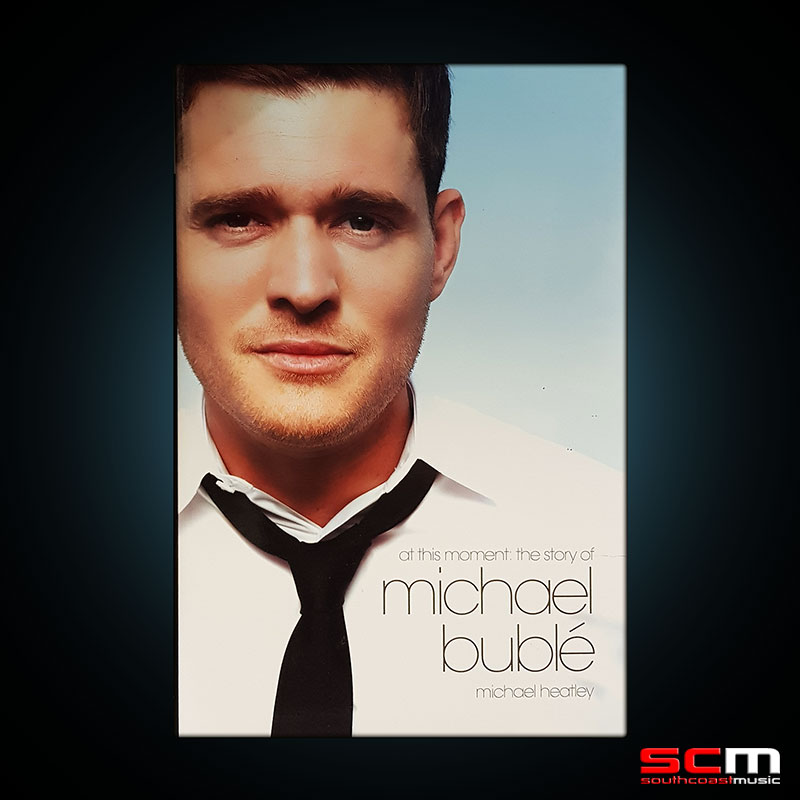 At This Moment – The story of Michael Buble is a wonderful book that takes a close look into the life and career of one of Canada's greatest live performers. This well written and easy to read book is highly recommended for all Michael Buble fans.
Still in his mid thirties, Michael Bublé has a fan base as varied as the music he sings. His eclectic yet hip mix of standards, cleverly chosen covers and revealing self-penned songs have made him one of Canada's most celebrated recording artists and live performers.
His looks make him a magnet to the opposite sex, but his self-deprecating style, fanaticism for ice hockey and uniquely involving on-stage humour also make him a man's man.
Michael Bublé has come a long way since singing at the wedding of the Canadian Prime Minister's daughter which shot him to overnight stardom in 2000.
Michael Bublé has maintained his position as the world's sharpest-suited swinger and deservedly holds the crown as the king of crooner's – with multi-million record sales to match.
Michael Bublé, a great talent, "At This Moment the Michael Buble story" – a great read.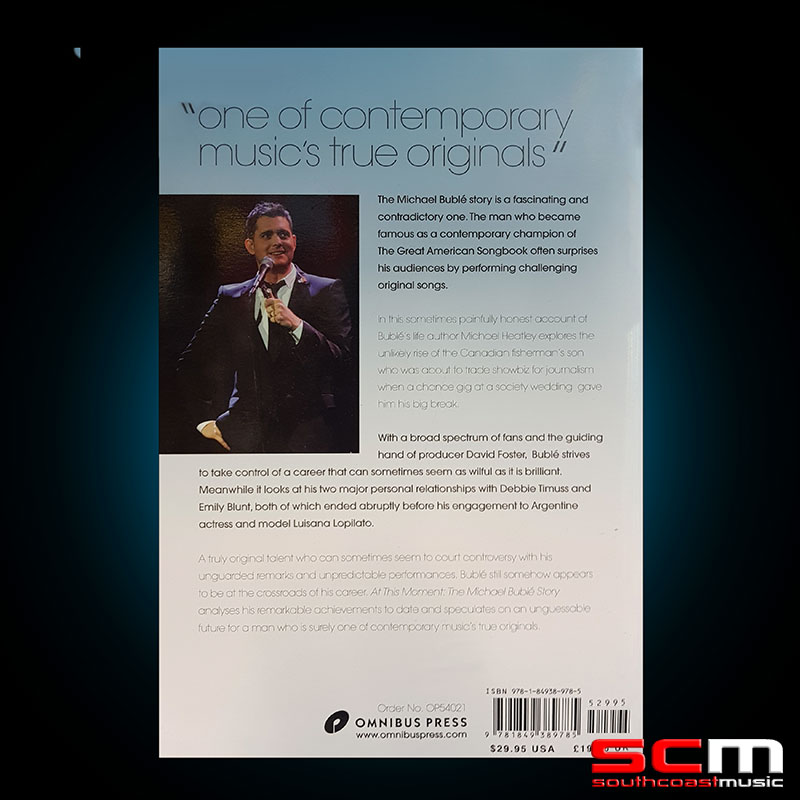 ABOUT THE AUTHOR
A prolific writer, Michael Heatley has contributed to many rock music encyclopedias, including the Virgin Encyclopedia of Rock (1996). His body of works include biographies of David Gray, John Peel, Michael Jackson, Ryan Adams, Eminem and Deep Purple. He has also written for magazines including Music Week, Billboard and Record Collector.
• Title: At This Moment The Story of Michael Buble
• Language: English
• ISBN-10: 1849389780
• ISBN-13: 978-1849389785
• Publisher: Omnibus Press
• Publication Date: 2011
• Binding: Hardcover
• Book Condition: New
• Number of Pages: 288
• Condition: Brand New
• Edition: First Edition
• Book Dimensions: 6.4″ x 1.2″ x 9.4″