ASHTON BLUETONGUE 100 WATT ALL VALVE ELECTRIC GUITAR AMPLIFIER HEAD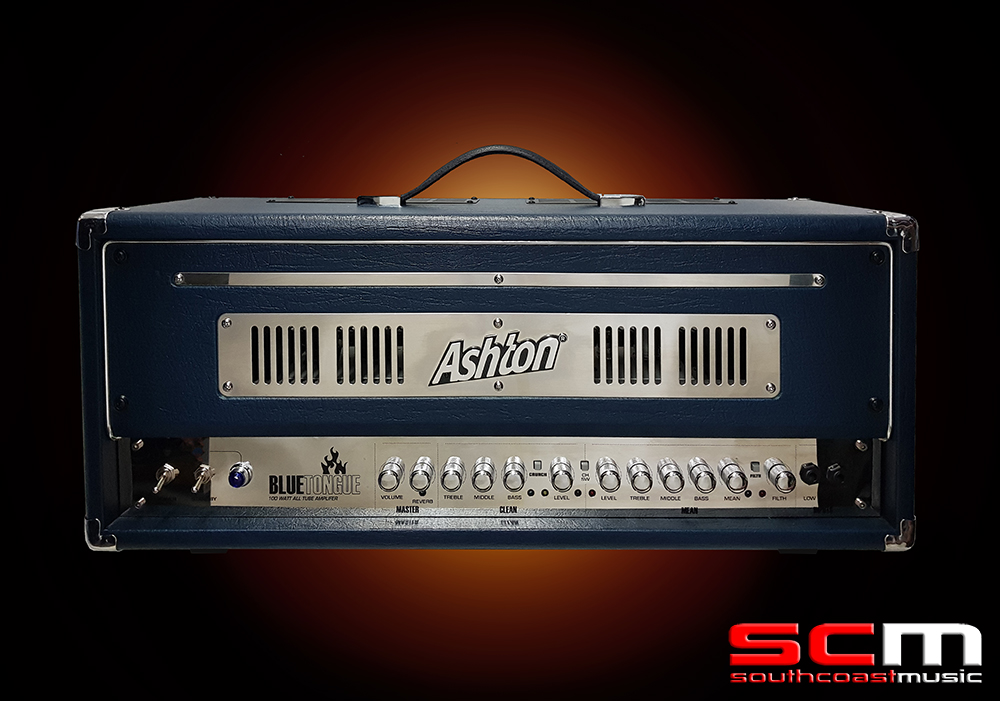 This is the legendary Ashton Bluetongue 100 Watt all valve electric guitar amplifier. Legendary? Check out the forums and you will find a legion of fans the world over that celebrate the tones and flexibility that the Bluetongue delivers and at a fraction of the price of those "big name" brands.
This powerful tube amp delivers 100 watts of quality sound. The Ashton Bluetongue 100H delivers rich, warm tones thanks to the vintage, hot-rodded valve construction. With versatile sound settings and tone controls, those classic 'metalcore' tones at at your fingertips . . . along with the sweet chimey sounds of the clean channel.
Sadly the Bluetongue is no longer in production however, we have this example – brand new with warranty.
Blink and it will be gone . . .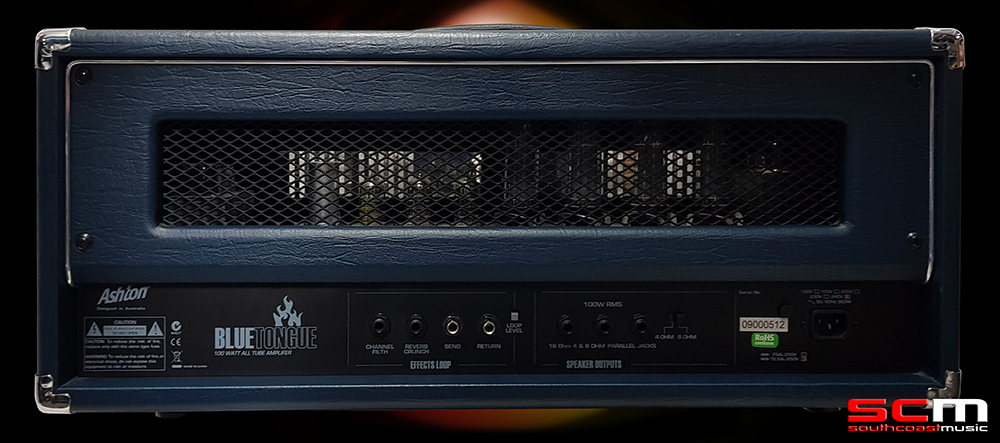 • High voltage all tube amplifier Head
• Designed in Australia
• 3 band EQ (bass, middle, treble) on both channels
• 100W RMS @ 4, 8 & 16 ohms
• Pre Amp valves: 3 x 12AX7, 1 x 12AT7, 3 x 12AU7
• Power amp valves: 4 x EL34
• Hi & Low Input Jacks
• Spring Reverb
• 2 channels
• Blue Vinyl with Chrome Plated fittings
• Extension speaker output
• One Year warranty (30 days on valves)