ZOOM Q2N-4K Handy Video Recorder

Digital Audio / Video Recorder
Record 4K Video with Superior Audio
Authorised Australian ZOOM Reseller
Two Year Warranty
Free Shipping for Australian Customers!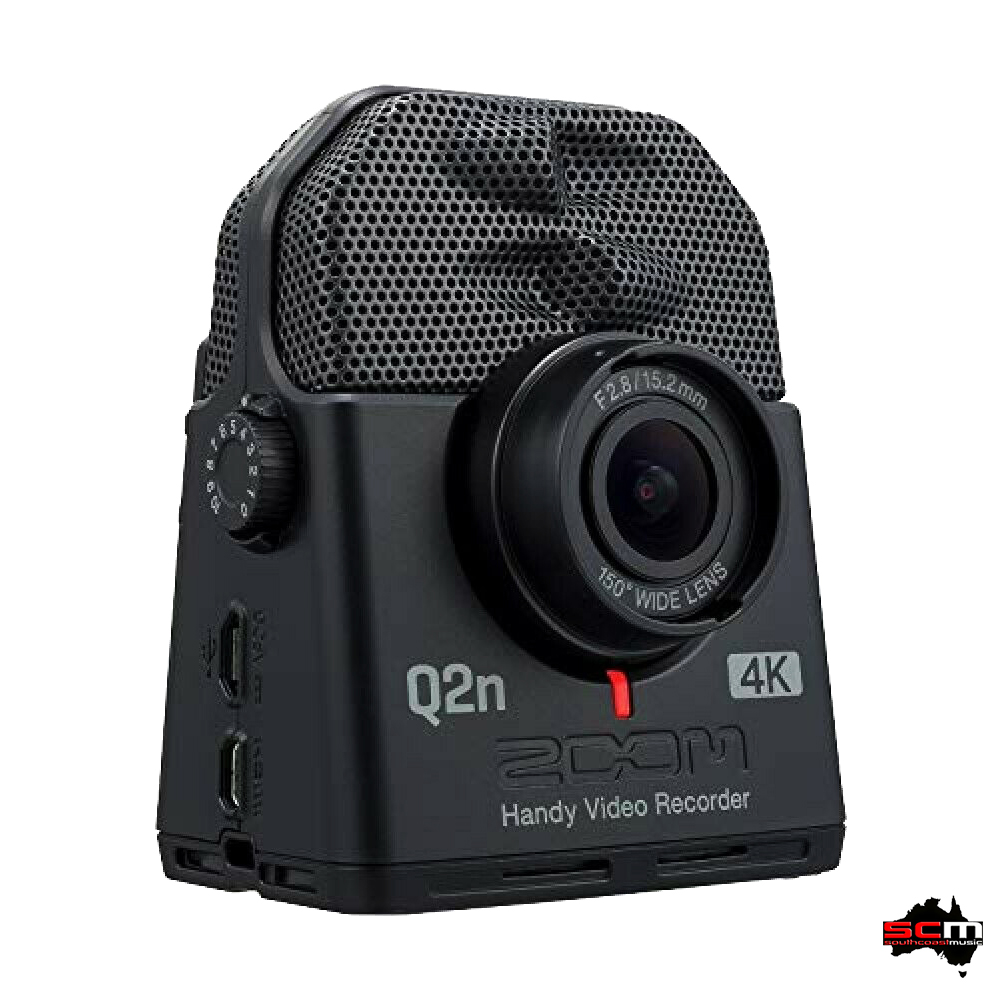 The Zoom Q2n-4K is an AUDIO / VIDEO recorder that combines unrivaled AUDIO with 4K footage to capture your rehearsals, performances and live streams like never before. Simply aim, frame and record!
The Zoom Q2n-4K has a USB microphone function with direct low latency monitoring if connected to a PC / MAC or iOS device making it the ultimate Podcast/Streaming solution.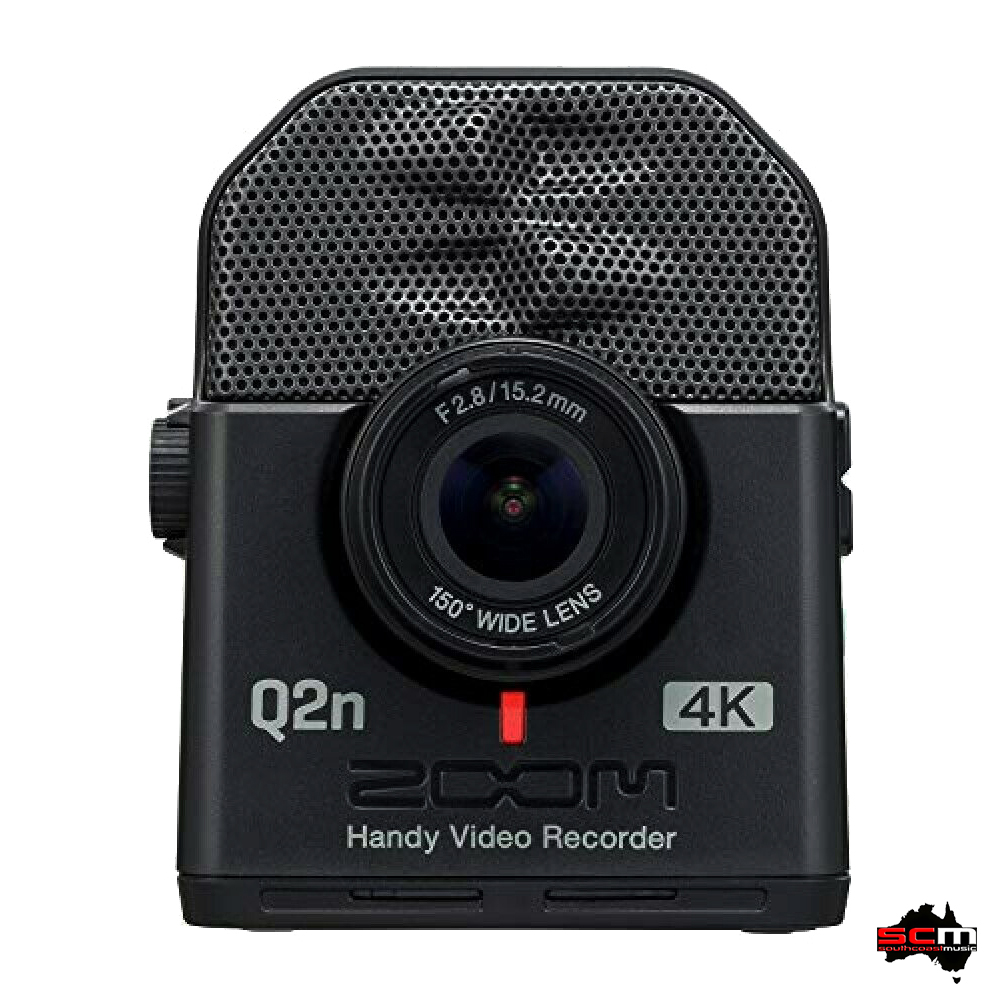 Easily capture your band or solo performances using five field of view (FOV) settings. The 150 ° lens and the LCD colors of the Q2n-4K make it easy to frame the perfect frame.
At the touch of a button, the Q2n-4K captures premium video at HD resolution up to 4K.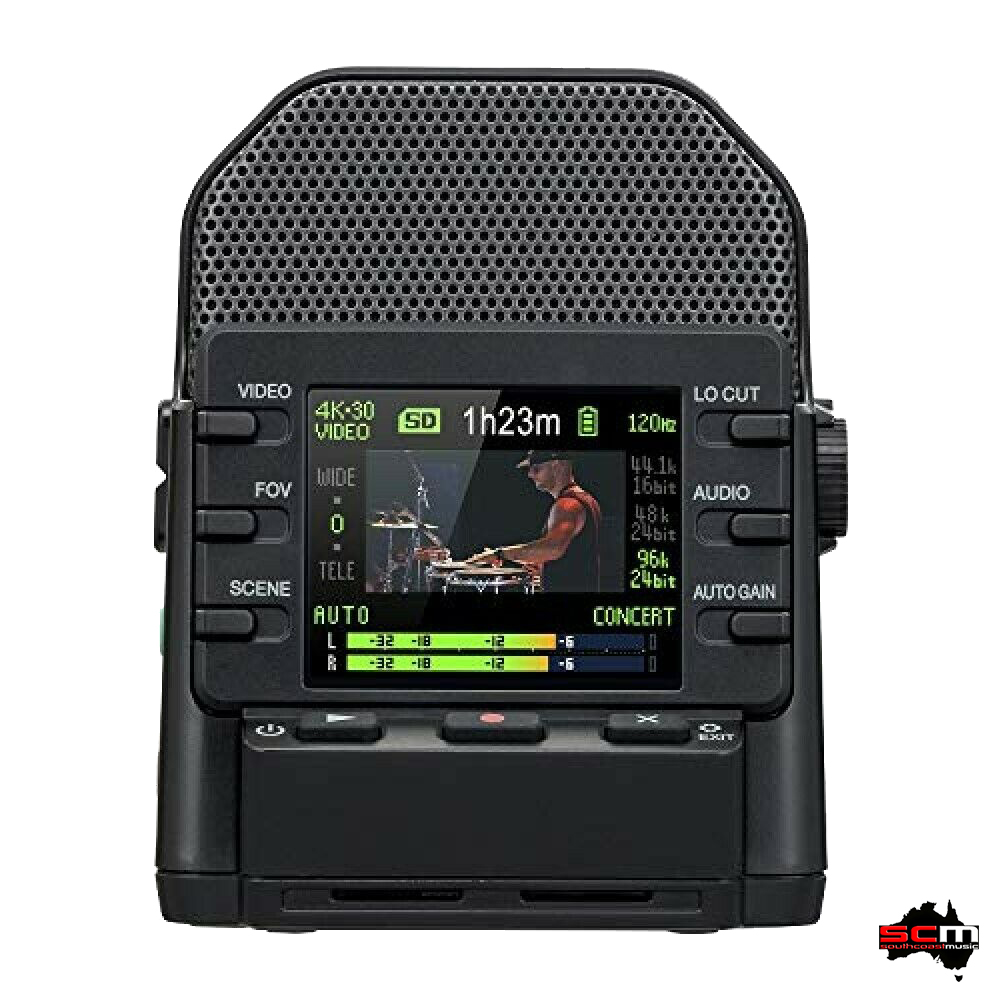 ZOOM Q2n-4K FEATURES & SPECIFICATIONS
• High quality lens with 150° angle (f2.8 / 15.2 mm)
• 12 selectable Scene options for different lighting environments
• Including the "Auto" scene setting that intelligently adapts to the environment
• Built-in stereo X / Y microphones capable of handling sound levels up to 120 dB SPL
• May be used as a stand alone AUDIO recorder in WAV format up to 24-bit / 96 kHz
• 5 field of view (FOV) settings
• Record to microSD, microSDHC & microSDXC cards up to 256 GB for long recording times
• Easy one-button recording
• Colour LCD
• Support for three HD video modes: 720p, 1080p and 4K
• Video bitrates up to 76 Mbps for better image quality
• Frame rate: 4K / 30fps, 4K / 25fps, 4K / 24fps, 1080p / 60fps, 1080p / 50fps, 1080p / 30fps, 1080p / 25fps, 1080p / 24fps, 720p / 30fps, 720p / 25fps
• HDMI video output for connection to high definition televisions, (NTSC and PAL)
• Record video (with AUDIO ) in MOV format
• Analog-style level control with digital measurement on the screen
• Auto Gain function allows automatic control over the AUDIO input level
• Stereo input for use with external devices and Power plug-ins
• Headphone / Line Level output for quick AUDIO monitoring
• Low-cut filter for the elimination of low frequency noises and noises
• USB interface for live streaming and data transfer
• Compatible with OBS Open Broadcaster Software, Skype and other streaming applications
• USB microphone function (direct low latency monitoring) if connected to PC / MAC or iOS device
• Power supply 2 x AA batteries
• Integrated Tripod Mount
• Dimensions: 59 x 68 x 83mm
• Weight: 124g
• Two Year Warranty