Yamaha PSR-S975 Professional Arranger Workstation Keyboard

The PSR-S975 is the ultimate PSR, with more contents and large memory capacity for expansion pack based on PSR-S970. PSR-S975 combines all the functionality of other models in the range together with powerful performance features including versatile effects, external display capability and a programmable vocal harmony function.
1625 Voices, including Super Articulation Voices, Organ Flutes! Voices. 55 Drum/SFX kits, and 480 XG voices
523 Styles, including 40 Audio Styles, 34 Session Styles, 15 DJ Styles and 3 Free Play
Half bar fill-in and Mono legato function
768 MB on-board memory for expansion data
Mic/Guitar input for use when singing or collaborating with other performers
Vocal Harmony 2 and Synth Vocoder functions
Real Distortion and Real Reverb, with an intuitive effects interface
USB audio playback with time stretch, pitch shift, vocal cancel and MP3 lyrics display functions
External display capability
The PSR-S975 features two assignable live controllers, a modulation wheel and two assignable foot pedal inputs, ensuring that you have total control over voices, styles, effects and other functions during live performance.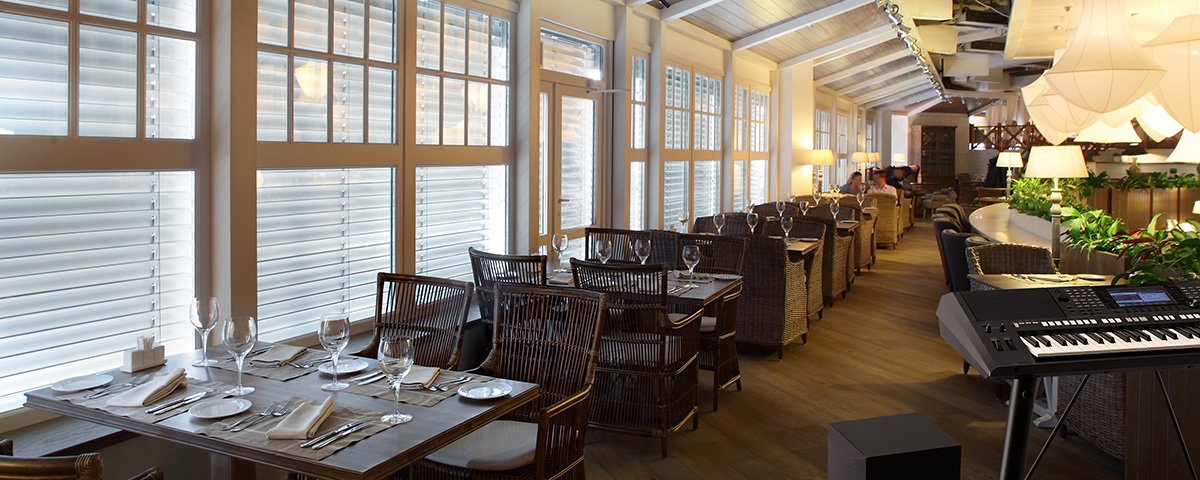 Newly implemented Half bar fill-in, Mono legato function expand the variation of your performance. Live control settings can be immediately called up from registration memory.
Voice & Style Expansion Packs enable you to customize the PSR-S975 with a wide range of additional content from all over the world. When loaded into the keyboard, you can instantly access authentic new sounds, rhythms and backing in the musical style of your choice.
Use Yamaha Expansion Manager to create individual expansion data sets containing content from various packs and utilize the 768 MB memory on board. You can even create your own voices based on your sample library.
Enjoy realistic Super Articulation Voices, Organ flutes and many other sounds from Tyros series. The PSR-S975's superb sonic quality, meticulously sampled voices, and a comprehensive suite of effects will take your performances to a new level of authenticity that is sure to satisfy even the most demanding audience.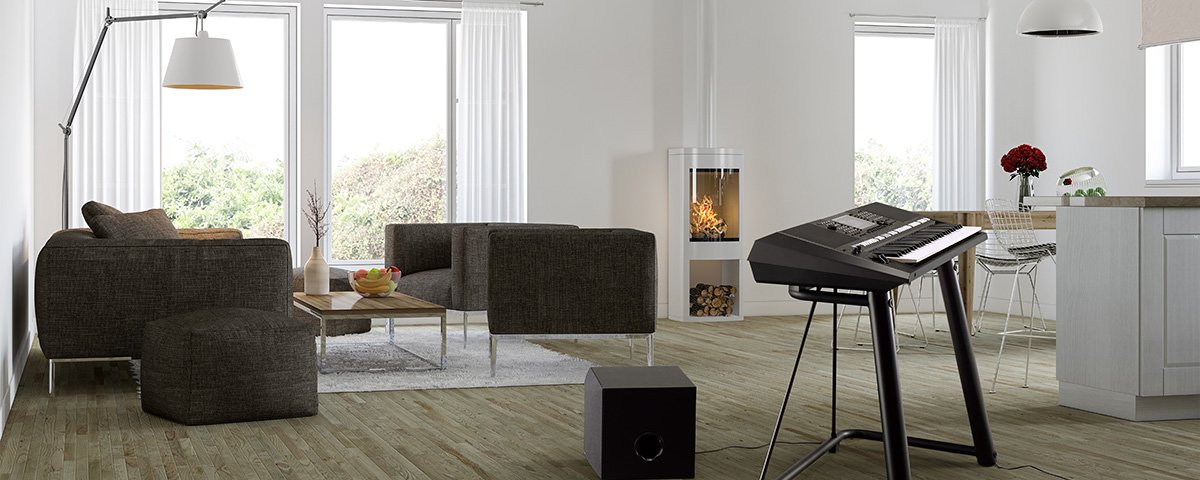 In addition to a wide variety of PSR-S970's contents, popular packs like Euro dance or Salsa pack are pre-installed in PLUS category.
Bring your performances to life with Audio Styles, featuring high quality percussion ensembles and drums, all recorded by world-class musicians in studios around the globe. Audio Styles add natural feel and warmth to any rhythm track for greater expressive potential than ever before.
The PSR-S975 features the Real Distortion and Real Reverb effects from the renowned Tyros 5, delivering authentic, natural sound unparalleled in its class. Effortlessly add and edit effects parameters via an attractive, intuitive interface that gives you the feeling of controlling conventional effects and amplifiers in real time. Yamaha's Virtual Circuitry Modeling (VCM) technology simulates the effects of phaser, Wah, compressors, and phasers at circuit level.
The PSR-S975 is equipped with a Synth Vocoder function, which allows you to use your voice and synthesize with the PSR-S975's sound. The powerful Vocal Harmony 2 system controls the pitch, level, and number of harmonies added, ensuring that your vocals are always the star of the show.
Whether you're enhancing a live performance with backing tracks from your music library or just livening up a party with some Karaoke, the time stretch, pitch shift, vocal cancel and MP3 lyrics display function will add depth and versatility to any musical event.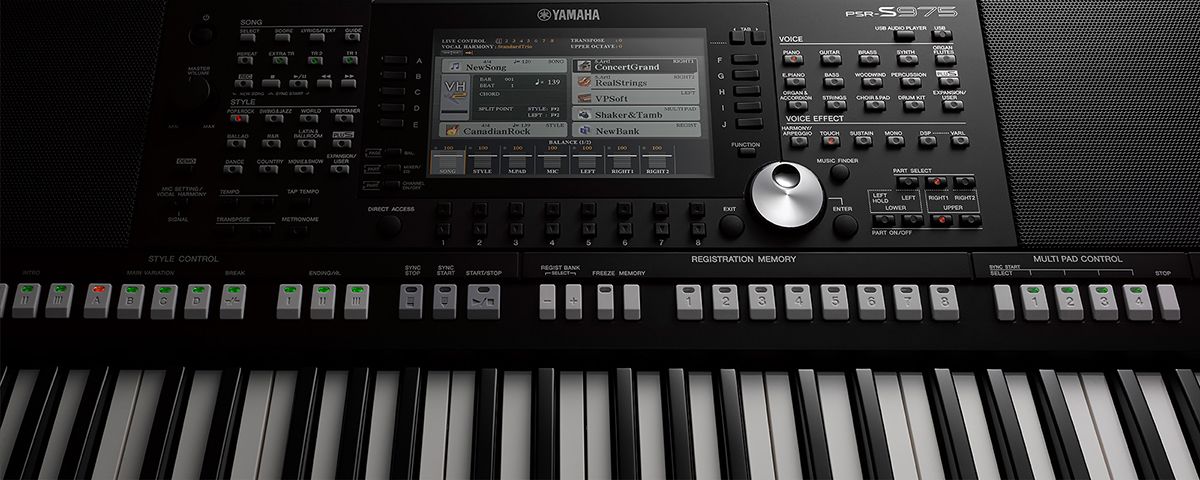 Specifications
Color/Finish
Body Color Black
Size/Weight
Dimensions Width 1002 mm
Height 148 mm
Depth 437 mm
Weight Weight 11.6 kg
Control Interface
Keyboard Number of Keys 61
Type Organ, Initial Touch
Touch Response Hard1, Hard2, Medium, Soft1, Soft2
Other Controllers Pitch Bend Yes
Modulation Yes
Control Knobs 2 (assignable)
Display Type TFT Color Wide VGA LCD
Size 7 inch
Color Color
Language English, German, French, Spanish, Italian
Panel Language English
Voices
Tone Generation Tone Generating Technology AWM Stereo Sampling
Polyphony Number of Polyphony (Max.) 128
Preset Number of Voices 1090 Voices + 55 Drum/SFX Kits + 480 XG Voices
Featured Voices 140 S.Art!, 30 Mega Voices, 32 Sweet! Voices, 74 Cool! Voices, 99 Live! Voices, 30 Organ Flutes!
Compatibility XG Yes
GS Yes (for Song playback)
GM Yes
GM2 Yes
Expandability Expansion Voice Yes (approx. 768 MB max.)
Editing Voice Set
Part Right 1, Right 2, Left
Effects
Types Reverb 52 Presets + 3 User
Chorus 106 Presets + 3 User
DSP 322 Presets (with VCM) + 10 User
Master Compressor 5 Presets + 5 User
Master EQ 5 Presets + 2 User
Part EQ 27 parts
Others Mic/Guitar effects: Noise Gate x 1, Compressor x 1, 3Band EQ x 1
Arpeggio Yes
Vocal Harmony Number of Presets Vocal Harmony: 44, Synth Vocoder: 10
Number of User Settings 60 *The number is the total of Vocal Harmony and Synth Vocoder
Vocal Effect 23
Accompaniment Styles
Preset Number of Preset Styles 523
Featured Styles 40 +Audio Styles, 431 Pro Styles, 34 Session Styles, 15 DJ Styles, 3 Free Play
Fingering Single Finger, Fingered, Fingered On Bass, Multi Finger, AI Fingered, Full Keyboard, AI Full Keyboard
Style Control INTRO x 3, MAIN VARIATION x 4, FILL x 4, BREAK, ENDING x 3
Other Features Music Finder 2,500 Records
One Touch Setting (OTS) 4 for each Style
Expandability Expansion Style Yes
Expansion Audio Style Yes (approx. 128 MB max.)
Compatibility Style File Format, Style File Format GE
Songs
Preset Number of Preset Songs 5 Sample Songs
Recording Number of Songs Unlimited (depends on the drive capacity)
Number of Tracks 16
Data Capacity approx. 300 KB/Song
Recording Function Quick Recording, Multi Recording, Step Recording
Compatible Data Format Playback SMF (Format 0 & 1), XF
Recording SMF (Format 0)
Multi Pads
Preset Number of Multi Pad Banks 188 banks x 4 Pads
Audio Audio Link Yes
Functions
Registration Number of Buttons 8
Control Registration Sequence, Freeze
Lesson/Guide Lesson/Guide Follow Lights, Any Key, Karao-Key, Your Tempo
Performance Assistant Technology (PAT) Yes
Demo/Help Demonstration Yes
Overall Controls Metronome Yes
Tempo Range 5 – 500, Tap Tempo
Transpose -12 – 0 – +12
Tuning 414.8 – 440 – 466.8 Hz
Octave Button Yes
Scale Type 9 types
Miscellaneous Direct Access Yes
Text Display Function Yes
Wallpaper Customization Yes
Voices Harmony/Echo Yes (with Arpeggio)
Panel Sustain Yes
Mono/Poly Yes
Voice Information Yes
Styles Style Creator Yes
Style Recommender Yes
OTS Information Yes
Songs Song Creator Yes
Score Display Function Yes
Lyrics Display Function Yes
Multi Pads Multi Pad Creator Yes
Audio Recorder/Player Recording Time (max.) 80 minutes/Song
Recording .wav (WAV format: 44.1 kHz sample rate, 16 bit resolution, stereo)
Playback .wav (WAV format: 44.1 kHz sample rate, 16 bit resolution, stereo), .mp3 (MPEG-1 Audio Layer-3: 44.1/48.0 kHz sample rate, 64-320 kbps and variable bit rate, mono/streo)
Lyrics Display Function Yes (.mp3 only)
Time Stretch Yes
Pitch Shift Yes
Vocal Cancel Yes
Storage and Connectivity
Storage Internal Memory approx. 13 MB
External Drives USB Flash Memory (via USB to DEVICE)
Connectivity Headphones Yes
FOOT PEDAL 1 (SUSTAIN), 2 (ARTICULATION), Function Assignable
Microphone Microphone/Guitar x 1
MIDI IN, OUT
AUX IN Stereo mini jack
LINE OUT L/L+R, R
RGB OUT Yes
USB TO DEVICE Yes
USB TO HOST Yes
Amplifiers and Speakers
Amplifiers 15 W x 2
Speakers 13 cm x 2 + 2.5 cm (dome) x 2
Power Supply
Power Supply PA-300C or an equibalent recommended by Yamaha
Power Consumption 20 W
Auto Power Off Function Yes
Accessories
Included Accessories Owner's Manual, Online Member Product Registration, Music Rest, AC Adaptor
*Specifications subject to change without notice.