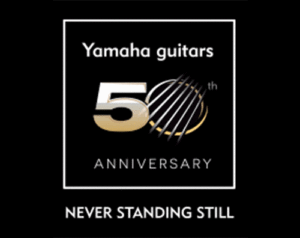 Yamaha NCX900FM Acoustic-Electric Classical Guitar
o Solid Englemann Spruce top
o Flamed Maple back/sides
o Rosewood finger board and bridge
o System 61 A.R.T. 2 way pickup system
o Five Year Warranty
With more than 50 years experience handcrafting guitars and with millions sold, Yamaha are without question one of the world's biggest and most popular guitar companies. Yamaha are not known for doing things by halves and exceptional value for money has been the cornerstone of their success and popularity.
This brand new NCX900FM Performance Classical Guitar has been handcrafted with a solid premium Engelmann Spruce top and flame Maple back and sides. While the NXC900FM inherits many of the characteristics of traditional classical guitars, such as its fingerboard width, neck contour, body depth and 12th fret neck joint construction, it is more than just a traditional Classical Guitar. The Yamaha NCX900FM offers the flexibility and playability that comes from modern features such as an elegant cutaway body, low string action and the state of the System 61 A.R.T. active preamp systems.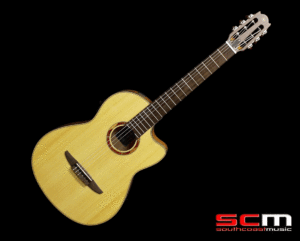 click on image to enlarge
The NCX900FM features the traditional classical guitar fingerboard measurements of 52mm at the nut and 62mm at the neck/body joint. The bracing has been designed to deliver the best nylon-string tone, with warmth, clarity, projection and excellent response. Producing a well-balanced tone over the instrument's entire range, the Yamaha NCX900FM is able to accommodate a wide range of playing and musical styles.
The NCX900FM has been conceived and hand crafted to provide nylon-string guitarists with a versatile instrument able to cover a wide array of styles such Classical, Flamenco, Latin, Pop and much more.
Yamaha's ART (Acoustic Resonance Transducer) pickup system is purpose designed to offer the most natural, dynamic and expressive electro-acoustic sound on the market and it does this admirably. Proprietary multi-layer contact sensors perfectly combine ultra-wide dynamic range with outstanding feedback rejection for the most accurate and natural performance sound. The Yamaha NCX900FM uses a 2-way system with contact pickups mounted on the treble and bass sides of the guitar bridge.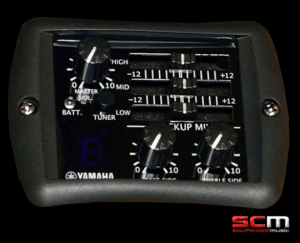 To reduce unwanted feedback caused by vibration the NCX900FM Series contact pickup utilises an additional multilayer damper to ensure the tone is captured in its purest form. Complementing the warm, full mid-range of the nylon-string tone, the System 61 preamp allows individual volume control over the treble and bass side pickups, allowing you to get the perfect blend of nylon string tone. The System 61 preamp also features a 3-band EQ for sound shaping as well as an on-board tuner. The Yamaha NCX900FM is an amazing guitar . . . a player's performance guitar!
YAMAHA NCX900FM FEATURES and SPECIFICATIONS
o Body Shape: Yamaha CG Cutaway Shape
o Scale Length: 650mm (25 9/16")
o Body Length: 490mm (19 5/16″)
o Total Length: 990mm (39″)
o Body Width: 370mm (14 9/16″)
o Body Depth: 94-100mm (3 11/16″ – 3 15/16″)
o Nut Width: 52mm (2 1/16″)
o String Spacing: * 11.8mm
o Top Material: Solid Engelmann Spruce
o Back Material: Flamed Maple
o Side Material: Flamed Maple
o Neck Material: Nato
o Fingerboard Material: Rosewood
o Fingerboard Radius: Flat
o Bridge Material: Rosewood
o Nut Material: Urea
o Saddle Material: Urea
o Tuners: Chrome with Black Shafts (RM1188NB-7B)
o Body Binding: Rosewood + Black + Cream
o Soundhole Inlay: Abalone + Mahogany + Padauk
o Body Finish: Gloss
o Neck Finish: Matte
o Electronics: SYSTEM 61 A.R.T. 2 way Pickup
o Controls: Master Vol/Bass Vol/Treble Vol/3-band EQ/Tuner
o Output: 6.3mm (1/4″)
o Strings: Medium Tension
o Accessories: Soundhole Feedback Cover, Hex Wrench, 9V(006P) Battery
o Setup: PRO-SCM
o Warranty: Five Years