SPEAKER STAND PACKAGE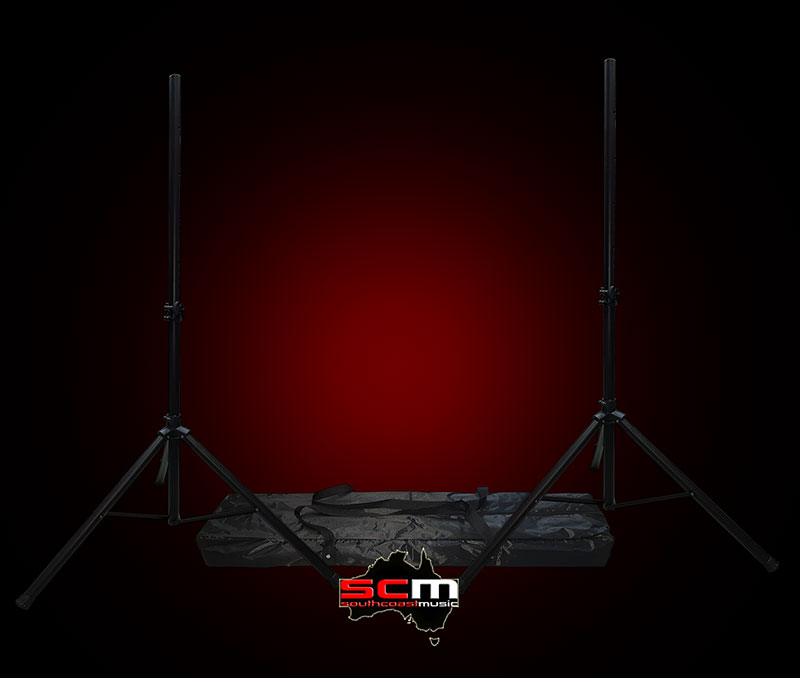 • 2 x Speaker Stands
• 1 x Water-Resistant Nylon Carry Bag
• Lightweight 2.4kg Sturdy Steel Construction
• Each Stand Holds Speakers up to 50kg
• Height Adjustable up to 1.78m
• Two Year Warranty
Speaker Stands are often the last consideration when buying a PA system but they are an important part of ensuring that you achieve the best sound from your speakers.
These speaker stands allow you to elevate your speakers to your ear level providing the most effect sound dispersion – especially the high frequencies which would be harder to hear with the speaker on the ground. The speaker stands will help to optimise the quality of the sound, making the speakers more pleasing to listen to.
Speaker stands ensure that your sound can be heard at all levels making them safer for your ears and most effective for you and your audience.
They also provide more space on a small or crowded stages as well as protecting your valuable Speakers from spilled drinks and clumsy patrons.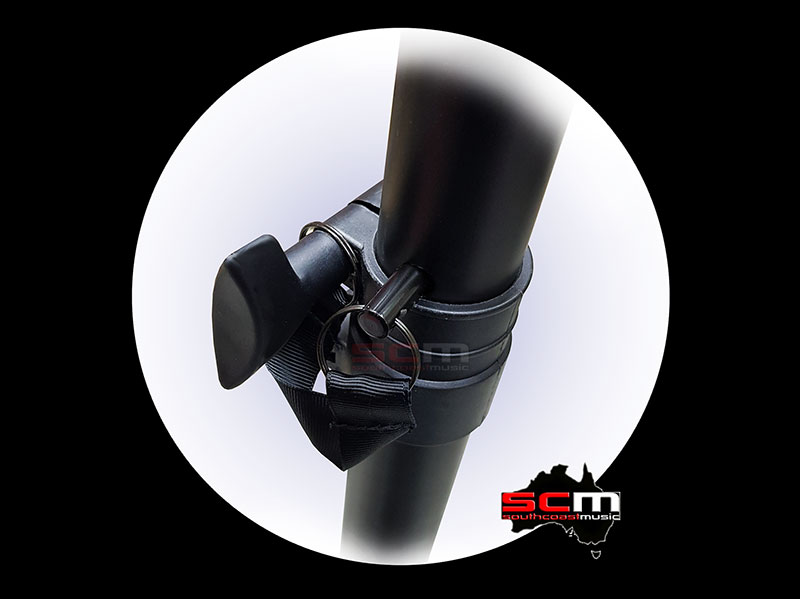 This pair of tripod speaker stands have been designed and engineered to give you years of service, providing a stable platform in which to elevate your speakers to their optimum performance height.
Constructed from lightweight steel tubing that weigh in at only 2.4kg, each stand has the capacity to hold speakers of up to 50kg. Each leg has a heavy duty rubber foot to prevent slipping on hard surfaces as well as further isolating the speaker from vibration.
The fittings are molded from high impact reinforced ABS plastic and feature screw locks as well as safety locking pins for the height adjustable 35mm tubes. By the way, most professional speakers (passive or active) feature 35mm pole mounts. We also sell 'Top Hat' mounting kits if your speakers don't have factory fitted mounting holes.
When not in use, this pair of lightweight Black tubular stands collapse to fit inside the included black, water-resistant nylon carry bag!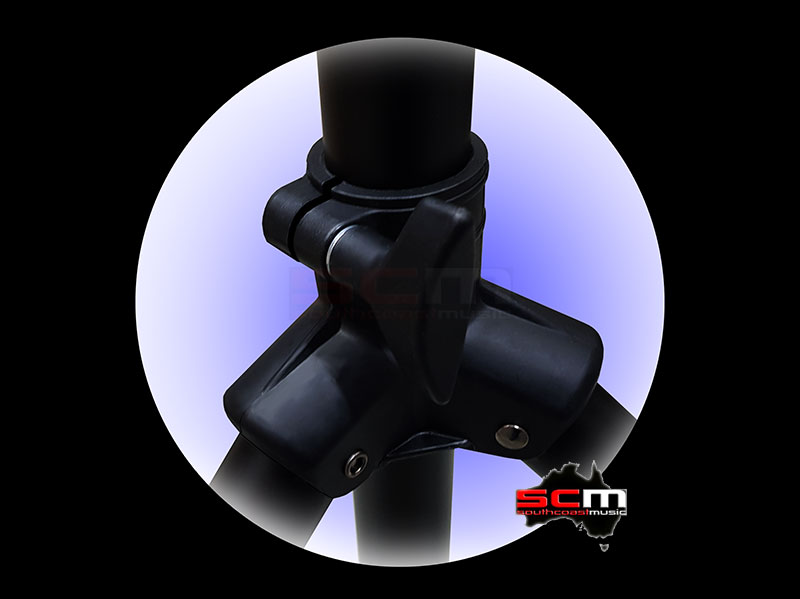 • 2 x Lightweight height Adjustable Speaker Stands
• Safety Locking Pins: Yes
• Mounting Post Diameter: 35mm
• Height Adjustable: Yes – from 1.18 metres to 1.78 metres
• Finish: Black Powder Coat
• Stand Load Capacity: 50 kgs
• Stand Weight: 2.4kg (each)
• Fittings: High Impact ABS Plastic
• Carry Bag: Water-Resistant Woven Nylon with Zip & Two Straps
• Warranty: Two Years