iGTR – Rock out, anytime, anyplace!
Pocket-sized and power-packed, iGTR delivers the real sound of guitar amps and effects, anytime, anyplace. Strap it on, plug in your axe, and you're ready to rock out, wherever, whenever. Hook up headphones or speakers and unleash the power of iGTR: Cutting-edge guitar tones – at your fingertips. At home. At the beach. Between classes. On the road. On the go. Wherever inspiration strikes, iGTR is ready!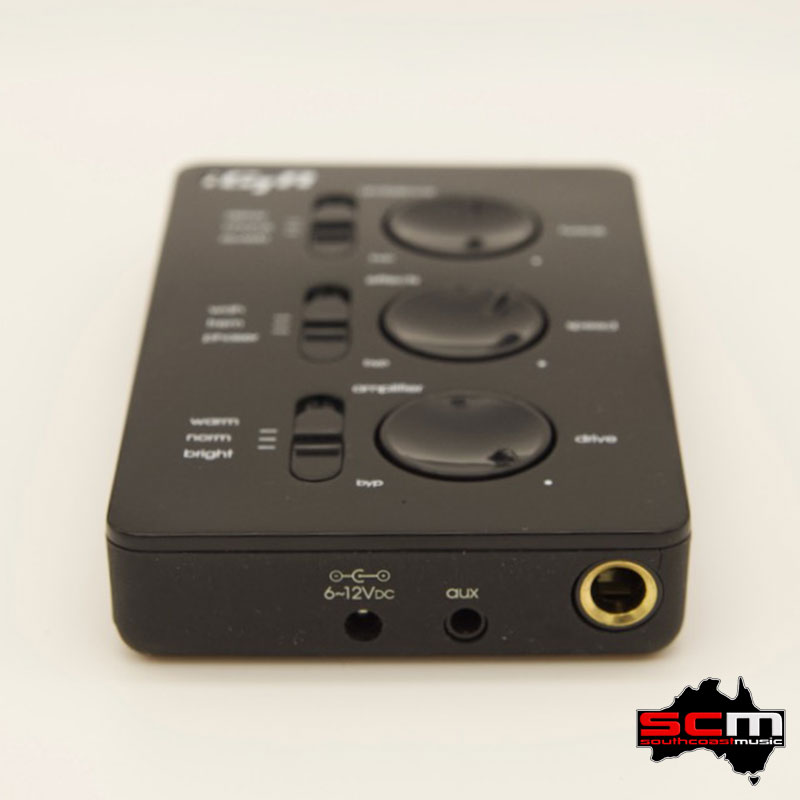 Dial up killer amps inspired by vintage gear, and crank up the drive for a ferocious tone. Customise your sound with intense variable speed modulation effects, including phaser, tremolo, and wah. Take it to the stratosphere with tweakable space and ambience effects like reverb, chorus, and delay.
Plug your mp3 player into iGTR to play along with your favourite tunes, or chain together 2 iGTRs to jam with friends – any time of the day or night, without waking the neighbours!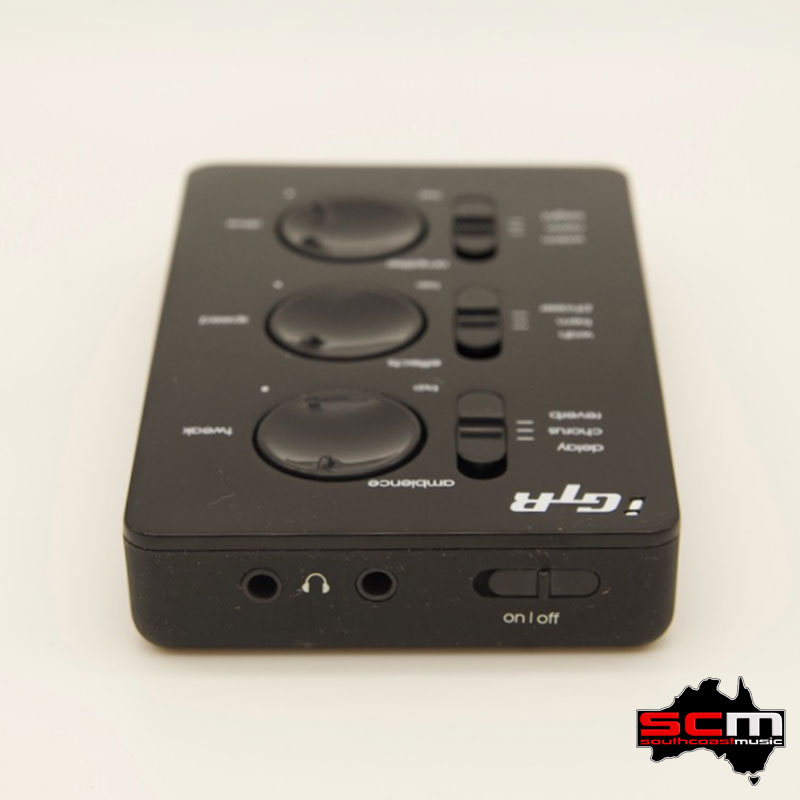 Specifications
Battery-powered (4 x AAA)
Headphone/speaker out
Three virtual amps
Three ambient effects: Chorus, Reverb, and Delay
Three modulation effects: Phaser, Tremolo, and Wah
Warm, Normal, and Bright settings
Input jack for MP3/CD player
Built-in belt clip