VOX TONELAB LE PADDED CARRY BAG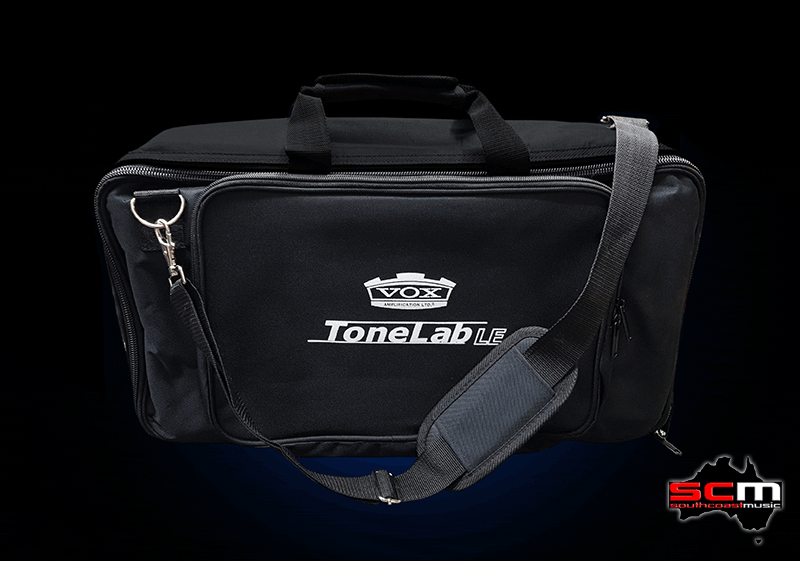 For more than 60 years, the VOX brand has become synonomous with quality and this heavy duty carry bag is one of the many reasons why.
Constructed from Heavy Duty, Hard Wearing and Waterproof woven Nylon, this padded carry bag has designed to carry and protect electronic equipment including Lap Top computers.
Rugged and well padded, the Vox Tonelab LE heavy duty carry bag is suitable for a host of uses but comes into its own as a Lap Top bag – especially for newer models featuring extra large and wide screens.
The Vox Tonelab LE Heavy Duty Effects Pedal Carry Bag features a strong carry handle as well a handy shoulder strap.
As well as the main compartment there is also a large zippered pocket on the front.
The internal dimensions are generous measuring:
■ Width – 500mm
■ Depth – 249mm
■ Height – 80mm
■ (W19.69″ x D9.80″ x H3.15″)
The accompanying images show how well my LINE 6 Firehawk FX fits – accessories live in the front pocket.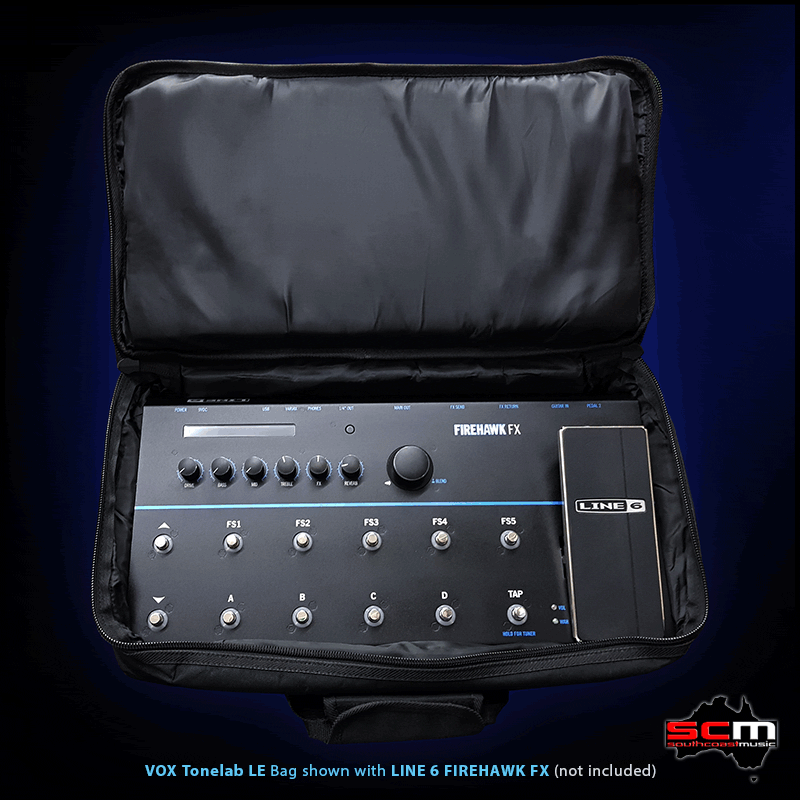 This is also the perfect carry bag for taking your Lap Top to gigs.
Stocks are strictly limited and once sold out cannot be replaced.