LIMITED EDITION 40th ANNIVERSARY IBANEZ TS808 TUBE SCREAMER
METAL FLAKE RUBY RED SPARKLE FINISH
• 40th Anniversary Limited Edition of the classic Ibanez TS808 Tube Screamer Overdrive Pedal
• Built to the highest standards with the JRC4558D IC chip and Analog circuitry just like the original
• Same footprint and dimensions as the original Tube Screamer
• Gives you the clipped tones of an overdriven valve amplifier – there was nothing else like it in its day
• Tone, Overdrive and Level controls offer tonal flexibility
• Incredible heavy metal flake ruby red sparkle paint finish
• Strictly Limited Run
• Available at southcoastmusic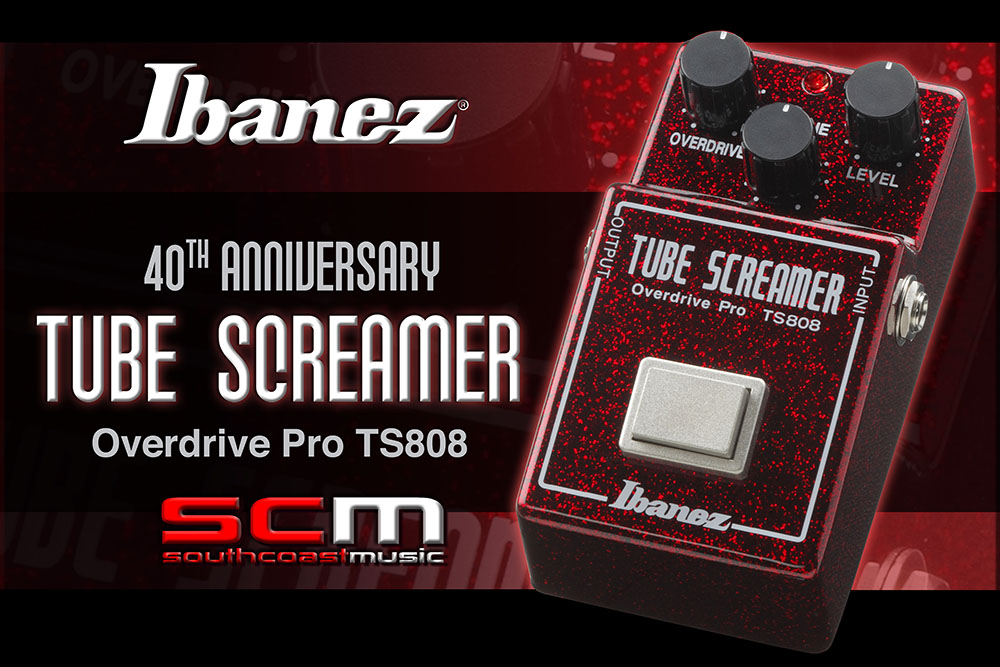 From it's release in the late 1970s to the present day, the IBANEZ TS808 Tube Screamer is a holy grail of tone among guitar players. One of the most popular guitar effects pedals of all time, Ibanez have celebrated Forty glorious years of tonal nirvana with this limited edition TS808 40th Anniversary Tube Screamer.
Along with its familiar control set, this strictly limited edition TS808 is loaded with the same chip and analog circuitry as the original which means that the highly coveted thick, overdriven tube-style tone of the original TS808 is here in spades – ready to do it all over again!
Made in Japan, the IBANEZ TS808 40th Anniversary Tube Screamer is finished in a Hot-Rod metal flake ruby red sparkle finish.
The TS808 Tube Screamer — a pedalboard simply isn't a pedalboard without one!
The secret of the original Ibanez TS808 one is the JRC4558D IC chip and it's pure analog signal path. In a move to delight purists and collectors the world over, Ibanez have used the very same chip and analog circuitry in this 40th Anniversary TS808 Tube Screamer and the end result is simply sublime.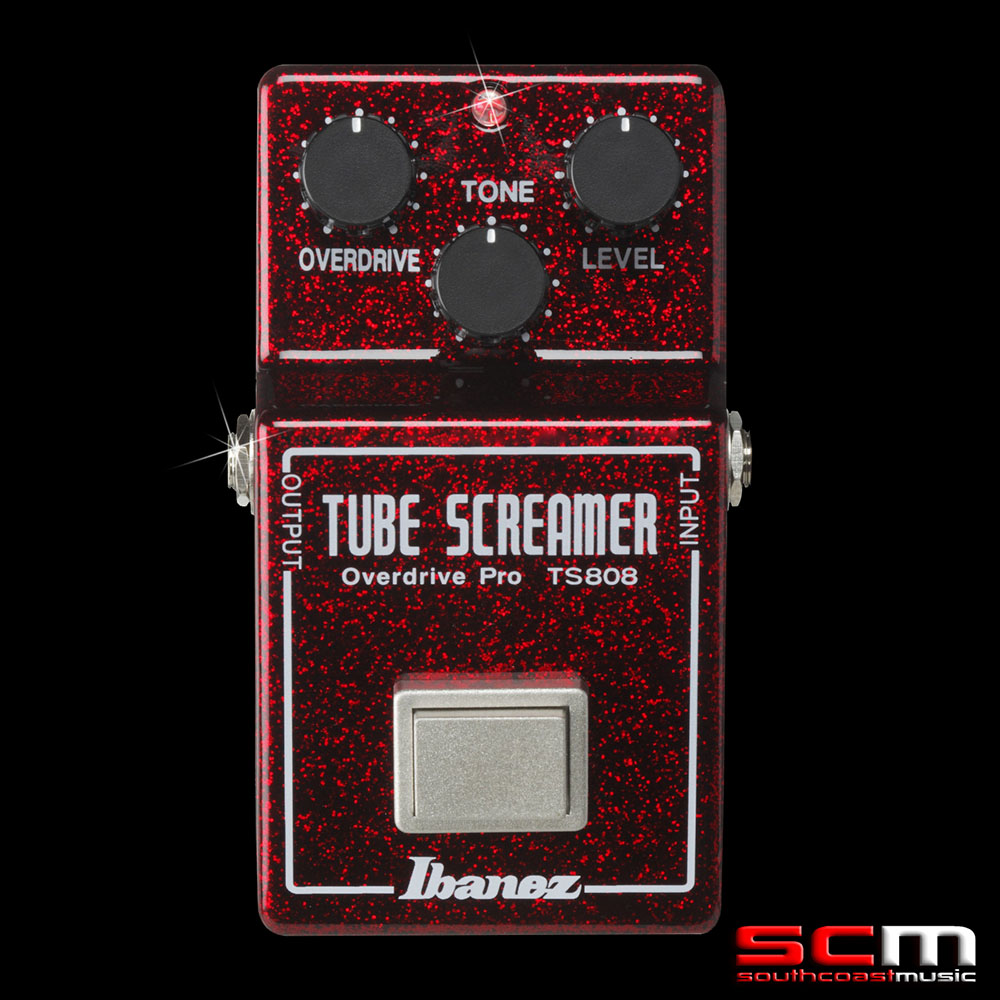 LIMITED EDITION 40TH ANNIVERSARY IBANEZ TS808 TUBE SCREAMER SPECIFICATIONS
• Pedal Type: Overdrive
• Construction: Alloy Chassis
• Colour Heavy Metal Flake Ruby Red Sparkle
• Signal Path: Analog
• Inputs: 1 x 6.35mm (1/4″)
• Outputs: 1 6.35mm (1/4″)
• Power Source: 9V DC power supply (sold separately)
• Batteries: 1 x 9V
• Height: 2″ Width: 2.8″ Depth: 4.9″
• Weight: 1.2 lbs.
• Manufacturer Part Number: TS80840th