SPONGEBOB SQUAREPANTS ELECTRIC GUITAR
with BUILT IN SPEAKER
3/4 TRAVEL SIZE
Neat SPONGEBOB 3/4 size twin cutaway body style, smooth forearm chamfer and rear ribcage contour make this guitar super comfortable to hold, maple neck and fretboard for easy action with a Genuine single coil pickup and single rotary Volume control all making this an exciting guitar to get into the SpongeBob groove with.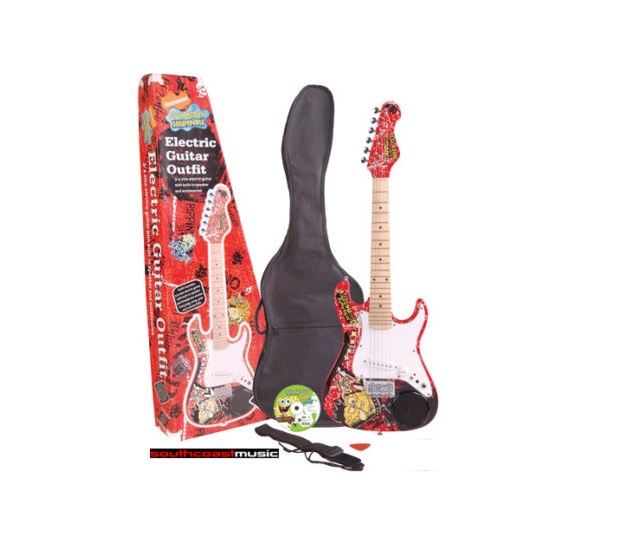 And that's really easy to do, because this SPONGEBOB guitar features its own inbuilt amp and speaker, powered by an on board 9volt battery!
You can play it through a regular amp as well, via the output jack socket, and there's a mini-jack input so's you can practise in private with headphones.
There's also a useful SPONGEBOB guitar carry bag, lead, strap, pick and you've also got a SPONGEBOB tutorial DVD with this outfit. Be the first with a Screamin' SPONGEBOB punk guitar!
SPONGEBOB SQUAREPANTS ELECTRIC GUITAR
with BUILT IN SPEAKER
3/4 TRAVEL SIZE
Check out the Entire Spongebob Sqaurepants Range by Clicking the Picture Below!