SpongeBob Squarepants
Full Size Electric Guitar & Amplifier Outfit includes: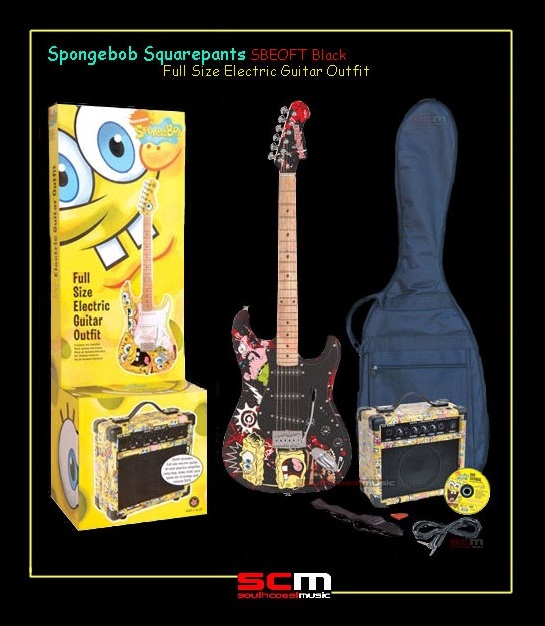 Full Size SpongeBob Squarepants Electric Guitar
SpongeBob B-Blaster 10w Guitar Amp with Headphone Socket
SpongeBob Gig Bag
SpongeBob Guitar Strap
Spare Set of SpongeBob Strings
SpongeBob Plectrum
Guitar Cable
The whole range of SpongeBob Squarepants musical instruments are available right here at southcoastmusic. Music should be fun and at southcoastmusic…we're serious about that! Our stock is selling fast…this is a limited edition series of real musical instruments, not toys and this package is no exception!
The Amp sounds great and every single guitar has been checked and setup by us…D'addario strings, frets dressed and crowned, intonation and action adjusted, tuners serviced and electronics tested.


This is a never to be repeated offer. Once we sell out…well,  you know the story.
Check out the Entire Spongebob Sqaurepants Range by Clicking the Picture Below!