SABIAN AA Metal-X 20″ Ride Cymbal – Brand New (NOS)!
The boss has cracked open the vault and discovered an amazing selection of Cymbals – some of which date back as far as 2004! These cymbals are brand new and unplayed. This is a strictly limited opportunity to get your hands on some highly desirable, brand new (and no longer available) – cymbals.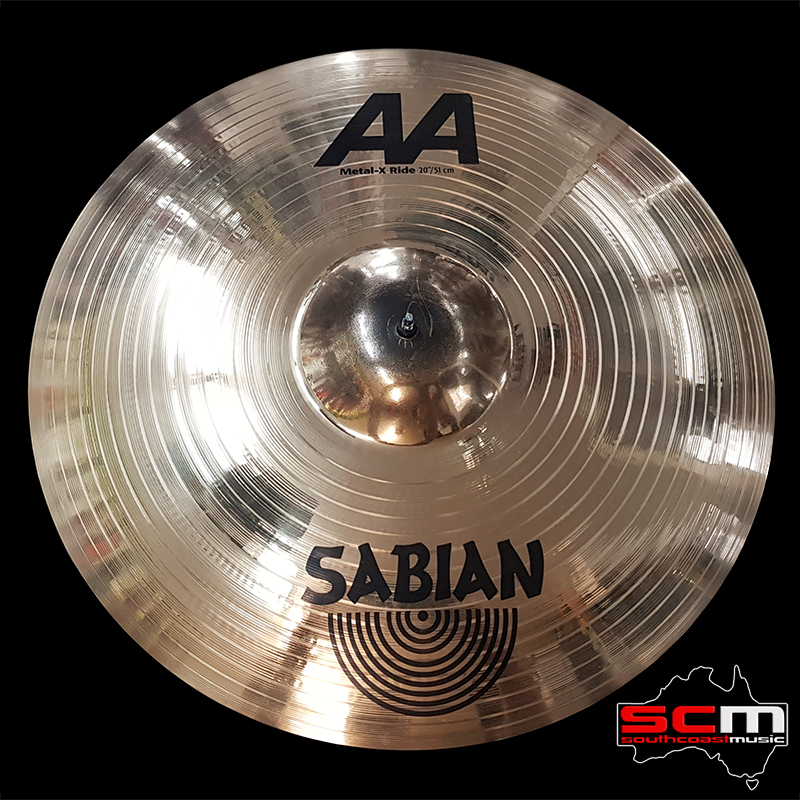 Drummers take note! This is the Sabian AA Metal-X 20″ Ride Cymbal. This remarkable cymbal dates back to 2004 – yes, really!
An explosive, high energy cymbal, this Metal-X Ride offers rock solid performance with a strong ping, loud bell and great stick definition.
This cymbal is brand new – actual cymbal pictured.