PAISTE PST 7 Universal Medium Cymbal Set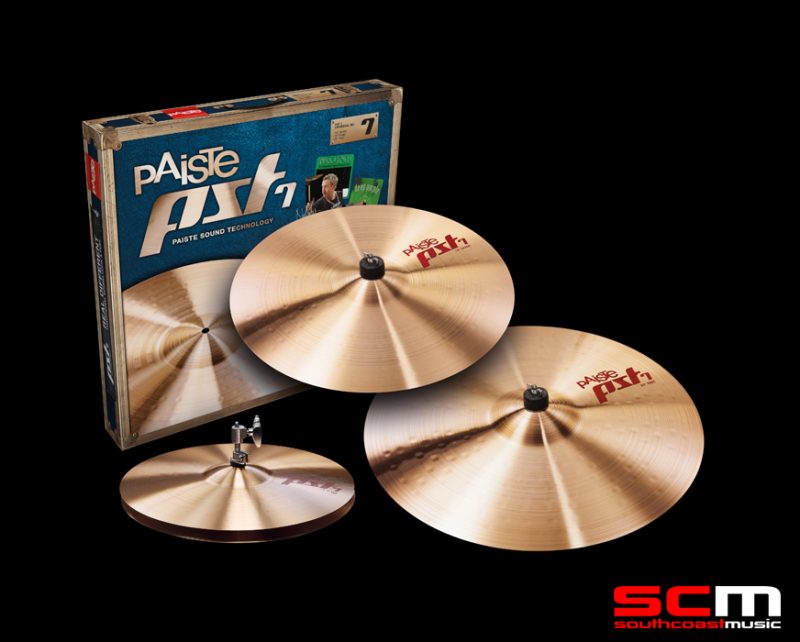 PAISTE PST7s are made from CuSn8 2002 bronze in Switzerland using traditional methods that have remained unchanged for more than half a century.
CuSn8 bronze stems from the legendary 2002 series and are lathed by Paiste's Swiss hand craftsmen to achieve their distinctive traditional finish and prized tone.
The Universal set contains a 20″ Ride, a 16″ Crash and a pair of 14″ Hi-Hats.
The PST7 Universal Set features medium weight cymbals for enhanced versatility and control – everything you need to complete your drum kit is here including:
o 1 x pair of 14″ Hi-Hats
o 1 x 16″ Crash
o 1 x 20″ Ride