UltraNova is a 'Nova' series analogue-modelling synthesizer with a powerful effects processor. It is a single-part synth taking the legendary Supernova II synth engine as a starting point and packing it with the latest technology. It now has brand new features including wavetable synthesis, even more powerful filters, a software editor and a revolutionary new touch-sense performance mode.
The 'Nova' family was born in 1998 with the Supernova, which was the first of a series of powerful synthesisers. These quickly became industry standard 'big-synths' which are still used by countless artists and sound designers.
UltraNova is the latest addition to the family bringing the range right up to date with a host of new features and a more affordable price tag.
The Software Editor
UltraNova has a powerful software editor that enables visual editing of all parameters. It can be used within DAWs as a plug-in editor:
The Modulation window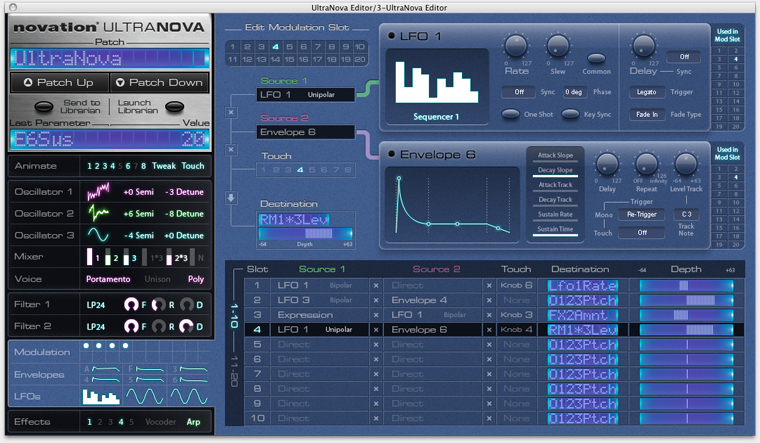 The Oscillator window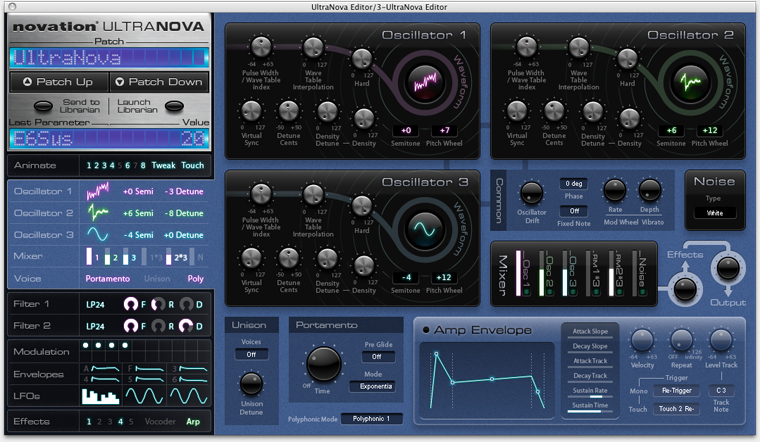 Animate window
The Filter window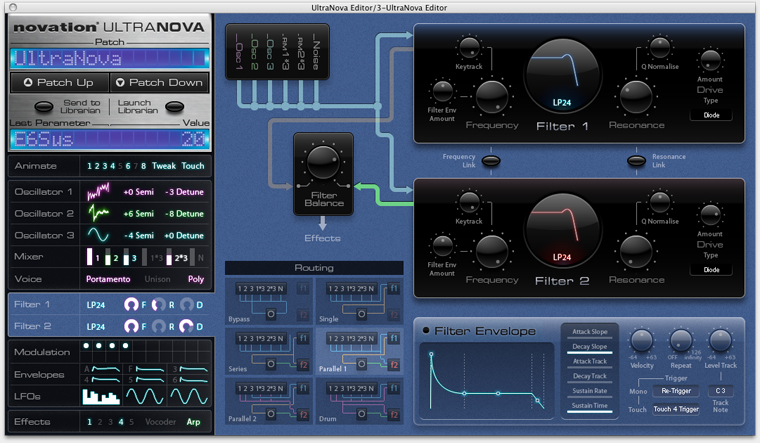 The Patch Librarian
The Patch Librarian
UltraNova also ships with a patch librarian that can be hosted on Mac or PC. This enables the user to save an unlimited number patches to the host computer and organise them into folders.
Each of the 300 patches that ship with UltraNova have been tagged to make it easy to search by category and genre from the hardware synth or the software patch librarian.