IBANEZ
IBANEZ 30th ANNIVERSARY 5 STRING SEMI-HOLLOW BASS GUITAR
SR30TH5NNF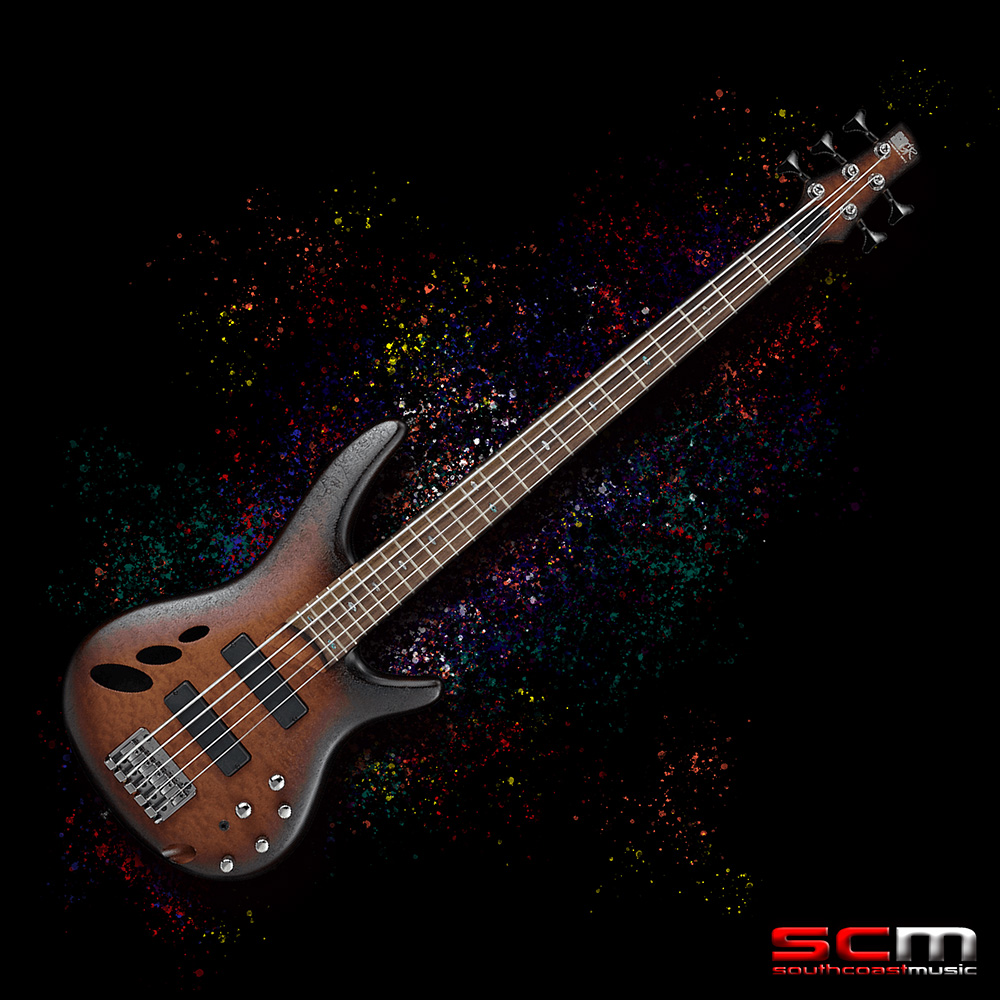 The year 2017 was a very special year for Ibanez, celebrating the 30th anniversary of their SR series Bass Guitars.
Over a 30 year life span, Ibanez has continuously developed the SR series. Working in close collaboration with leading artists and valued customers has enabled Ibanez to predict trends and deliver cutting edge instruments to an eager market.The Ibanez SR series is now one of the most popular and distinctive bass ranges in the whole bass market.
To celebrate this important milestone, Ibanez showed its gratitude to its fans with the release of the limited edition SR30th series of Bass Guitars.
This is the five string Ibanez SR30th5NNF Bass Guitar.

Featuring a wide range of distinctive features, such as a semi-hollow body, 3 iconic oval holes and a beautiful Mahogany top, all combine to create an elegant and artistic appearance for this anniversary bass.
The semi-hollow construction enhances body resonance, creating a warm and rich tone. BartoliniR MK-1 pickups are an industry standard and they are right here on this Bass.

These different tonal aspects produce an excellent combination of sounds. The Ibanez Custom Electronics 3-band EQ, EQ bypass switch, and 3-way mid-frequency switch allow for precise tonal control (250 Hz, 450 Hz, and 700 Hz). Both comfort and body balance are maintained through the model's slightly thick, half-hollow body.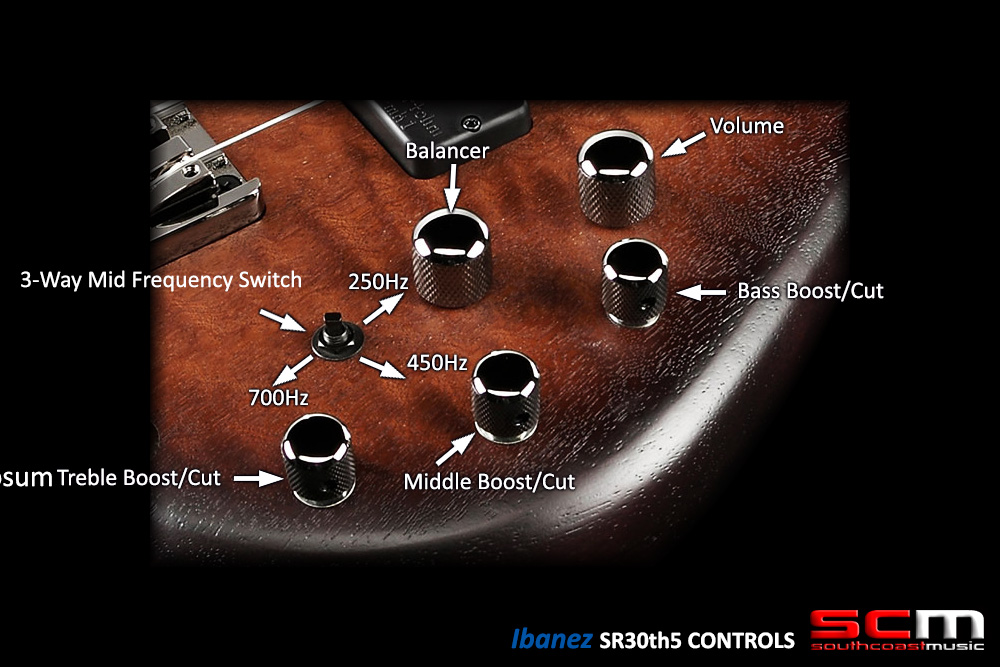 LIMITED EDITION IBANEZ SR30th5 NNF BASS GUITAR SPECIFICATIONS
• SR5 5 Piece Jatoba/Bubinga Neck
• Figured Mahogany Top
• Mahogany Semi-Hollow Body
• Genuine Rosewood Fretboard
• Inlaid Abalone Oval Fret Position Markers
• Medium Frets
• Bartolini® MK-1 Pickups
• Ibanez Custom Electronics
• Three Band EQ with Mid Frequency Switch
• Accu-cast B305 Bridge (16.5mm string spacing)
• Cosmo Black Hardware
• PRO-SCM Setup
This is the last of our 30th Anniversary SR Bass Guitars. This Bass is brand new and unplayed. You can only buy this once!
Buy with confidence, southcoastmusic is an authorised IBANEZ PRESTIGE Dealer!