LAG OC400 Occitania Classical Guitar Solid Englemann Spruce Top Rosewood Back & Sides
The OC400 is the flagship guitar from Lag's Occitania series of Classical Guitars.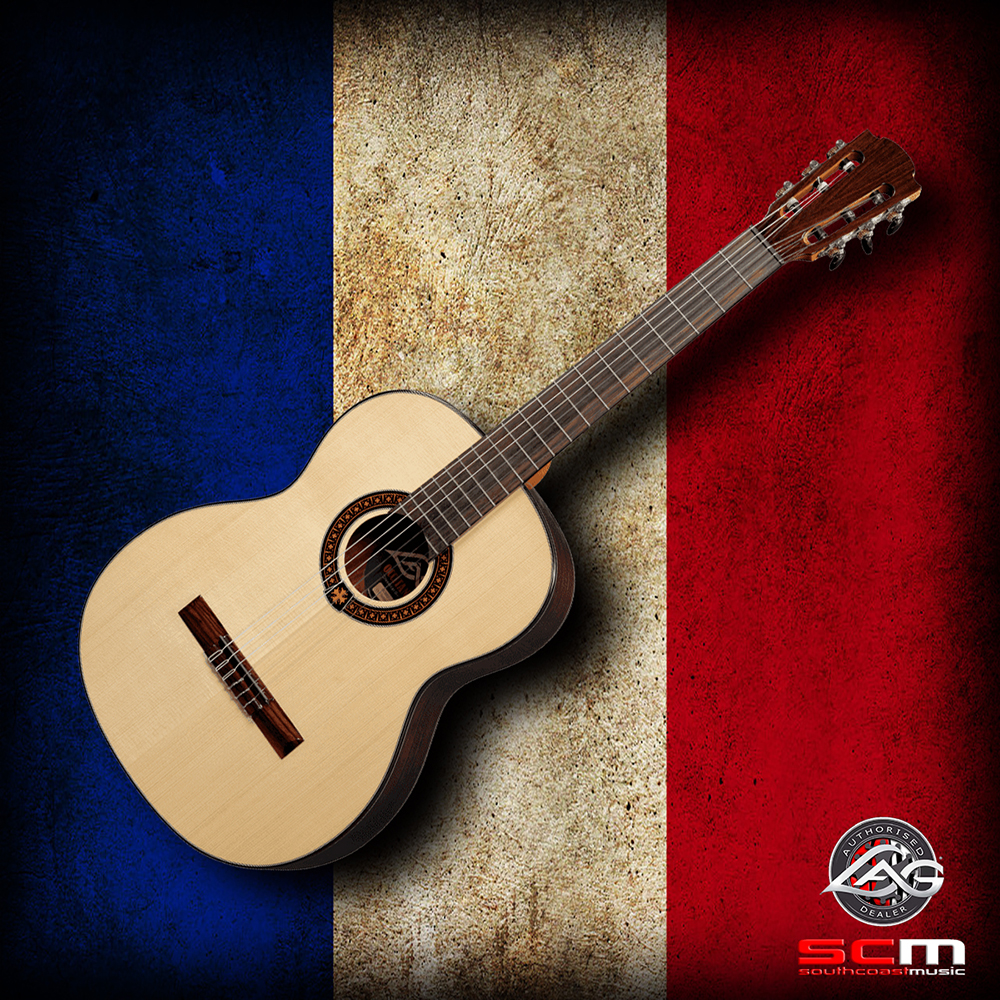 A superb guitar by any measure and at this price an absolute bargain, the OC400 features a solid Englemann Spruce top, Rosewood back and sides and a Mahogany neck. The combination of these tonewoods produces a brilliant, clear and rich classical guitar tone to delight and inspire you. Guitars built with Rosewood are becoming harder and harder to find. The CITES restrictions on the use and import/export of Rosewood have created a world-wide shortage with all guitar manufacturers now using alternatives. This will only increase the value of guitars built from this beautiful tonewood with the passage of time
The OC400 also includes a two-way adjustable truss rod. This invaluable feature means that your guitar will always play with an optimum action suited to your style of playing. It also does away with the need for expensive heat treatment should the neck bow as classical guitars will sometimes do as a result of temperature and humidity fluctuations.
Your brand new Lag Occitania OC400 Classical Guitar will also be checked and setup in our workshop prior to shipping. Our PRO-SCM setup is comprehensive and includes the following:
dress and polish frets
hand-roll fret ends
oil bridge and fretboard
lubricate and tighten machine heads
check and if required adjust saddle and nut heights
check and if required adjust truss rod
This work can cost up to $200 and more! We include it in our asking price. Bargain.
To ensure your peace of mind, this guitar comes with a Five Year Warranty.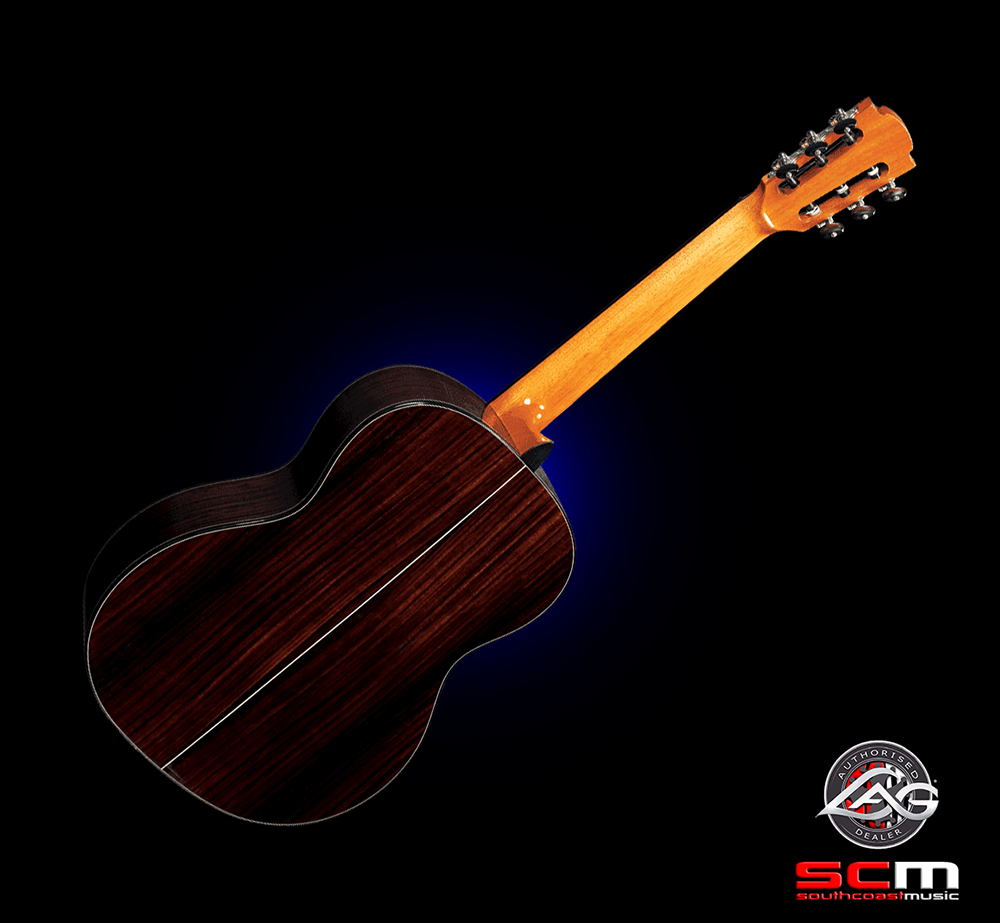 LAG OC400 Occitania Classical Guitar Specifications
Top: Solid Englemann Spruce
Back & Sides: Rosewood
Finish: High Gloss
Bridge: Rosewood
Saddle: Flat Black Graphite 80mm
Neck: Mahogany
Finish: High gloss
Trussrod: 2 Ways
Fingerboard: Rosewood
Frets: 19 Silver Nickel
Scale: 650mm
Headstock Facing: Rosewood
Machine Heads: Nickel with Black Satin buttons
Nut: Black Graphite 51mm
Strings: Savarez
Setup: PRO-SCM valued at up to $200
Warranty: FIVE Years