KURZWEIL FORTE 88
88 NOTE FULLY WEIGHTED HAMMER ACTION KEYBOARD

Kurzweil may be an unfamiliar name to some but you may be intrigued to know that Kurzweil Music Systems was founded in America in 1982 by Stevie Wonder, Raymond Kurzweil and Bruce Cichowlas with the aim to produce cutting edge electronic musical instruments of the highest level. They released their first instrument, the K250 in 1983 and have continued producing new instruments ever since.
The Kurzweil Forte 88-key is an incredible musical instrument offering the most amazing piano experience and much more!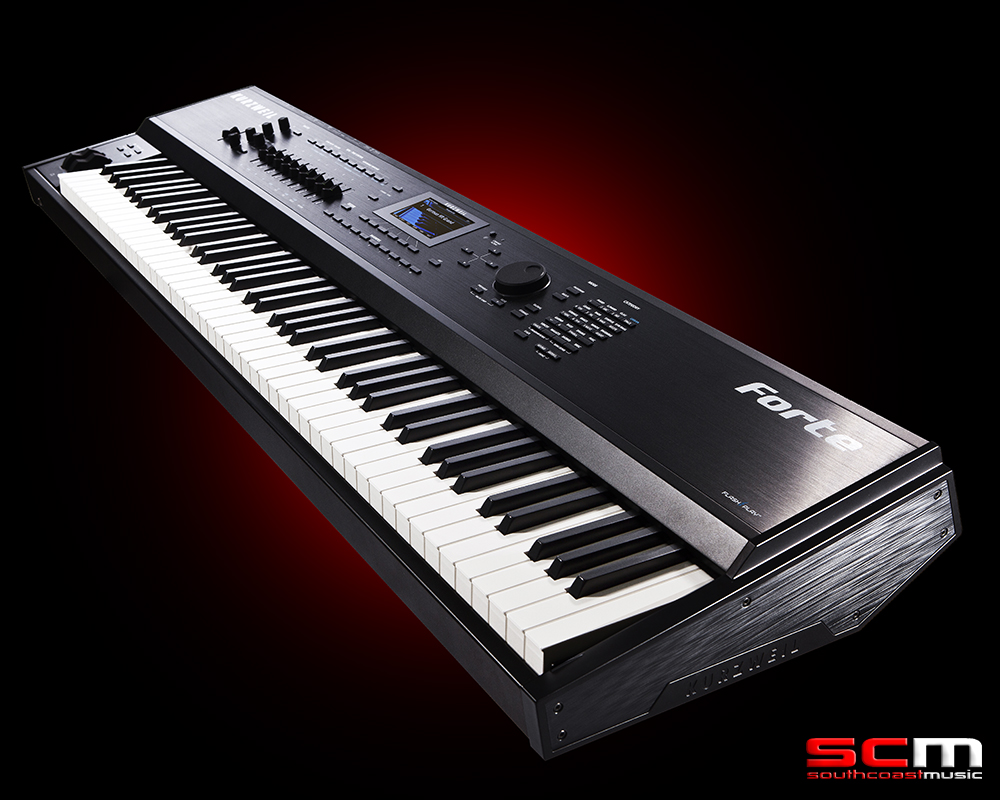 Designed as the ultimate performance keyboard, the Kurzweil Forte 88-key Stage Piano is the most advanced keyboard to ever bear the Kurzweil logo.
At your fingertips is a built-in 16GB sound library with an incredible selection of sounds that include new German and Japanese concert grand pianos. There are updated Rhodes, Wurlitzer, Clav and Harpsichord sounds along with a wide assortment of sounds from Kurzweil's acclaimed PC3 and KORE64 soundsets.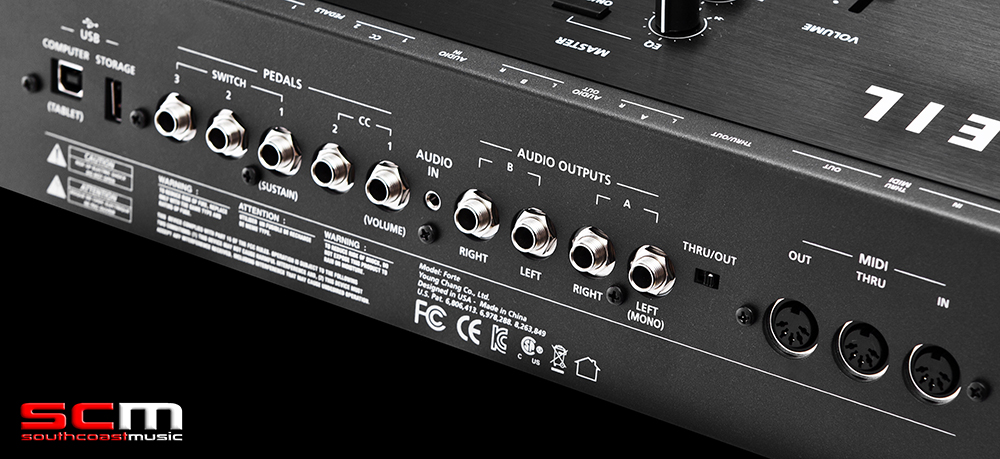 You can also unleash your inner Jimmy Smith with Kurzweil's ToneReal Technology. Offering a superb emulation of the Hammond organ and Leslie speaker, the faders on the Forte control panel double as drawbars and the keyclick, percussion and rotary speaker controls are easily assigned to the Forte's buttons. There are also Vox and Farfisa Organ sounds plus much more.
The Kurzweil Forte 88 has set a new standard for performance-based stage pianos and beyond.
16 Gigabytes of Sounds!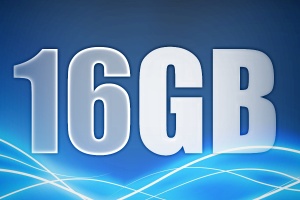 16GB New, hand-selected German and vintage Japanese concert grand pianos, as well as new Classic Keys, Wurlitzer, Clav, Harpsichord, Orchestral Percussion, Celeste, Glockenspiel, Chimes, Bells and Crotales along with a wide selection of sounds from the acclaimed PC3 and KORE 64™ expansion, all delivered with unprecedented expressiveness and an obsessive attention to detail.
Patented FlashPlay® Technology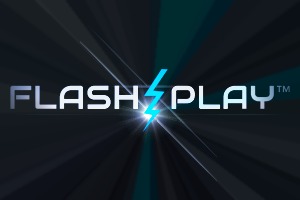 fp Flash-Play® provides the Forte® with a staggering amount of horse-power; 16 GB sample content with zero-loading time, heaping mounds of powerful DSP and ultrafast performance.
3.3 Gigabytes User Sample Memory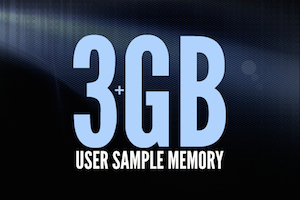 3GB Load up to 3.3 GB of your own custom samples into non-volatile flash memory. Supported sample formats: .WAV, .AIF (up to 16 bit / 96kHz) and Kurzweil formats (.P3K, .KRZ, .K25, .K26).
V.A.S.T. Editing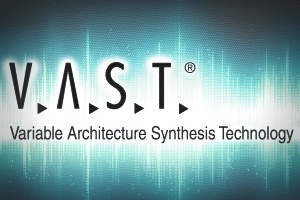 V.A.S.T. Deep native editing? Look no further. The Forte® now grants full access to Kurzweil's legendary Variable Architecture Synthesis Technology directly from the front panel. With 32-layers per program, each offering its own signal path and a host of modular DSP tools, the Forte® offers a wealth of sound creation and modification that is truly immense.
KB3 ToneReal™ Organs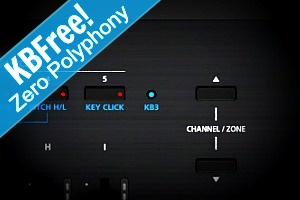 Forte KB3 Modeled after classic organs. Featuring all the controls you want and more, including 9 realistic drawbars. In the Forte, KB3 is Polyphony Free*, not using any of the Forte's 128 voices!
(*does not apply to sample-based programs)
Powerful FX Engine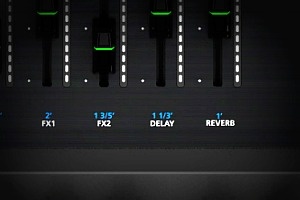 Forte FX Award-winning Reverbs, Delays, Choruses, Flangers, Phasers, Distortions, Rotary Amplifiers, Compressors and more – all fully editable from the user-interface.
K.S.R. – Kurzweil String Resonance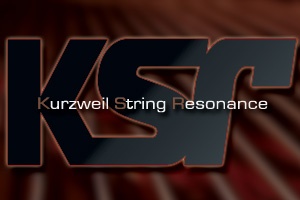 Forte FX Piano string resonance modeling for enhanced acoustic piano performance!
PERFORMANCE
88-note Italian Hammer-Action Keyboard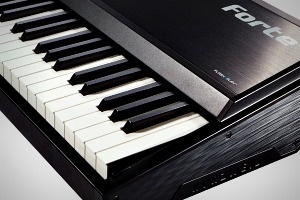 Forte programs Every sound within the Forte® is perfectly matched to its 88-note fully-weighted Italian hammer-action keyboard with aftertouch.
16-Track Sequencer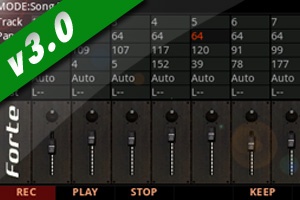 V.A.S.T. V3 turns the Forte in to a full-blown workstation now featuring a 16-track internal sequencer to record/edit/mix/produce your own tracks – all in the box. Import MIDI (.mid) files as well as Kurzweil PC3-family songs.
16 Simultaneous RIFF Generators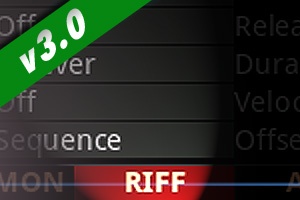 V.A.S.T. Trigger and manipulate up to 16 simultaneous MIDI sequences on the fly. Select from an internal library of patterns or record/import your own!
16 Simultaneous Arpeggiators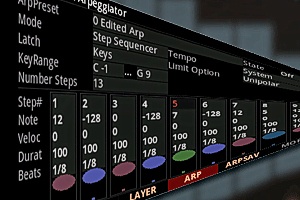 Forte Arps Looking for a pulse? Activate up to 16 independent Arps (1 per program, 16 per Multi) and discover the new 'Step Sequencer' environment!
Live Audio Input w/ FX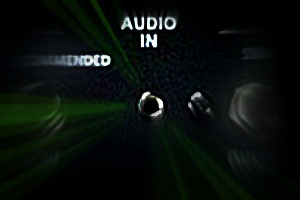 ForteSE Arps Plug in and jam along with your favorite music player. The 1/8″ (3.5mm) Audio Input sports its own dedicated real-time FX. Sweeten your backing tracks for live performance and internally mix the signal with the Forte's own output.
CONTROLS
Front Panel Master Compressor & 3-Band EQ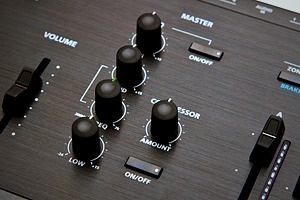 Forte EQ Room too boomy? Need to add some punch? No problem. Dial it in with the Master Compressor & EQ section featuring Bass, Treble and sweepable Midrange.
23 Programmable Physical Controllers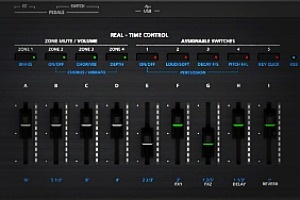 Forte Sliders 9 Sliders (with brilliant LED ladders), 6 Switches, 2 Wheels, 3 Switch Pedal Inputs (which support half-damper for pianos), 2 Continuous Control Pedal Inputs and Aftertouch. (1 sustain/switch pedal is included).
Easy Access Controls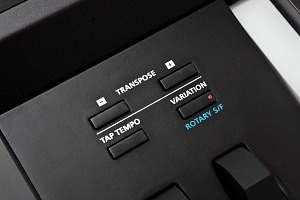 Forte Xpose Dedicated -/+ Transpose, Tap Tempo and sound Variation controls conveniently located right above the Pitch/Modulation wheels.
USER INTERFACE
Widescreen Color Display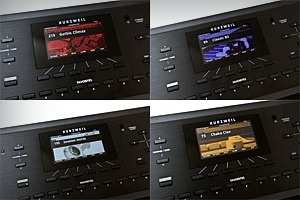 Forte LCD Navigate the Forte® with a new 4.3" 480×272 widescreen color LCD display.
Sound Selection with 'Surf-n-Select' Navigation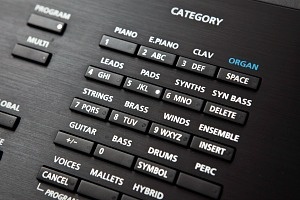 Forte Cat Easy Category and Program/Multi selection featuring customizable category defaults, and new 'Surf-n-Select' navigation, allowing you to search for and pre-select your next Program/Multi without interrupting the current selection.
Favorites Section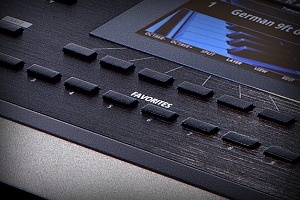 Forte Faves 10 "Favorites" buttons conveniently located right below the Forte's display offer immediate access to your most used Programs/Multis. Support for 50 Banks (10 Favorites per bank) provides up to 500 total recallable selections!
Software Editors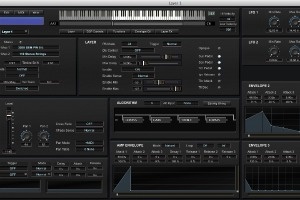 Forte Editor Get deeper into editing your Forte® Programs, Multis and Effects!