HOHNER MEISTERKLASSE MS HARMONICA
Elegance that is Timeless – Performance that is Inspiring
• Made in Germany
• The Pinnacle of Hohner's Diatonic Harmonica Range
• Anodized Aluminium Comb
• Full Length Fully Enclosed Chrome Plated Covers
• 20 MS Reeds
• 1.05 mm Nickel Plated Brass Reed Plates
• Available in all 12 major keys
Superb aesthetics, supreme playing comfort and truly wonderful sound. The Meisterklasse MS series represents the pinnacle of Hohner's Diatonic Harmonica range.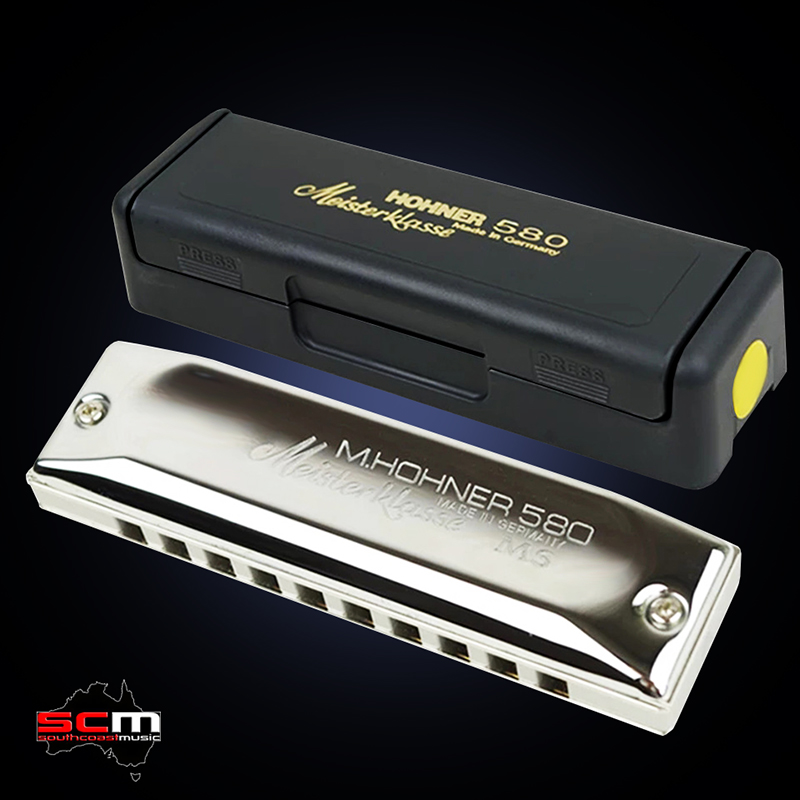 The elegant chrome plated brass covers enclose the entire length of the anodized aluminium comb creating a really beautiful harmonica. The ergonomically designed instrument sits perfectly in the hands and has a supremely comfortable mouth feel.
Equipped with extra thick reed plates for additional volume, the premium Meisterklasse MS model sounds as good as it looks, with a clear, pure tone and fast response over the entire range.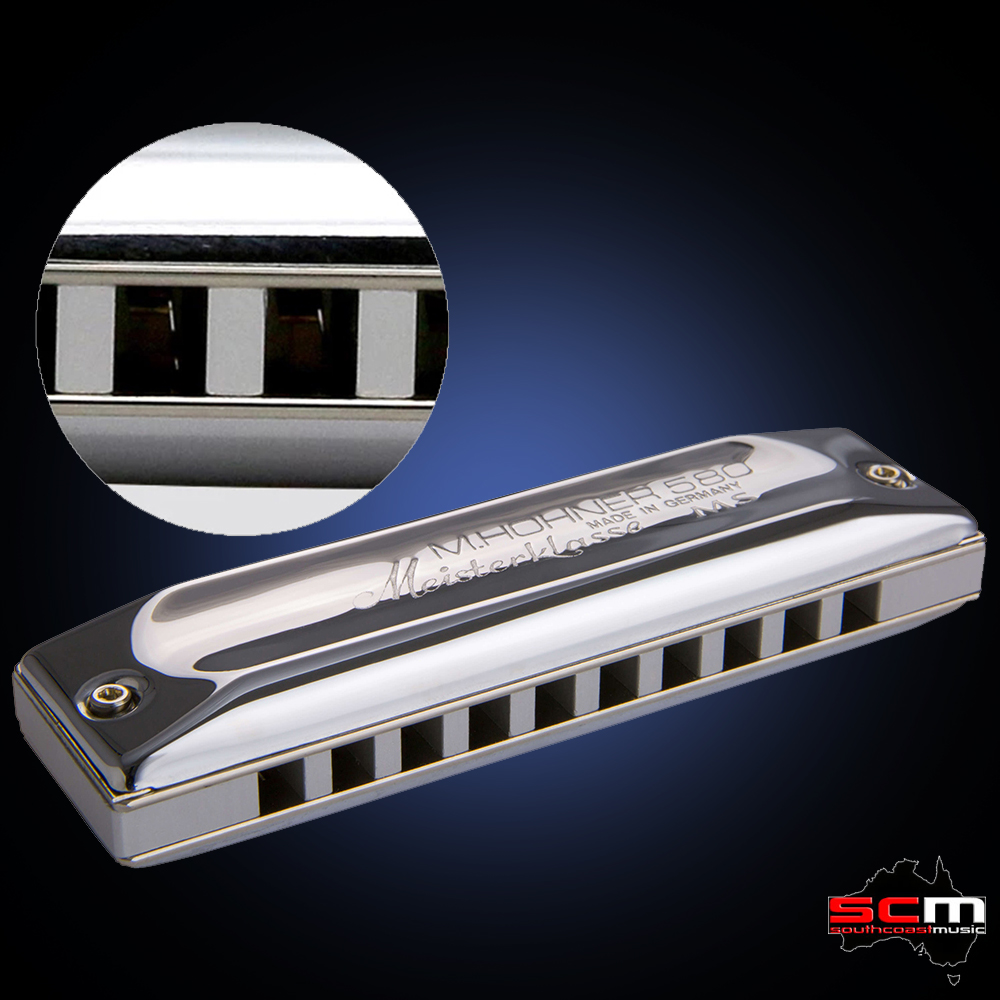 HOHNER MS SERIES
The abbreviation "MS" stands for Modular System, an integrated concept in harmonica design from HOHNER. All 9f the MS components – covers, reed plates and combs, are fully compatible and interchangeable, giving the player the ability to create a combination to suit their individual tastes and requirements.

HOHNER MEISTERKLASSE MS SERIES SPECIFICATIONS:
• Reed Plates Material: Brass
• Reed Plates Thickness: 1.05mm
• Reed Plates Material): Nickel Plated Brass
• Number of Reeds: 20
• Reeds Material: Brass
• Comb Material: Aluminium
• Comb Finish: Anodized Aluminium
• Mouthpiece Surface: Anodized Aluminium
• Cover Plates Material: Brass
• Cover Plates Finish: Chrome Plated
• Harmonica Type: Diatonic
• Tuning System: Richter
• Number of holes: 10
• Tonal Range: 3 Octaves
• Length: 10.5 cm (4.1″)
• Case: Plastic Snap Box included