Hohner Blues Harp Diatonic Harmonica 10 Hole 20 Reed 532/20 Key of A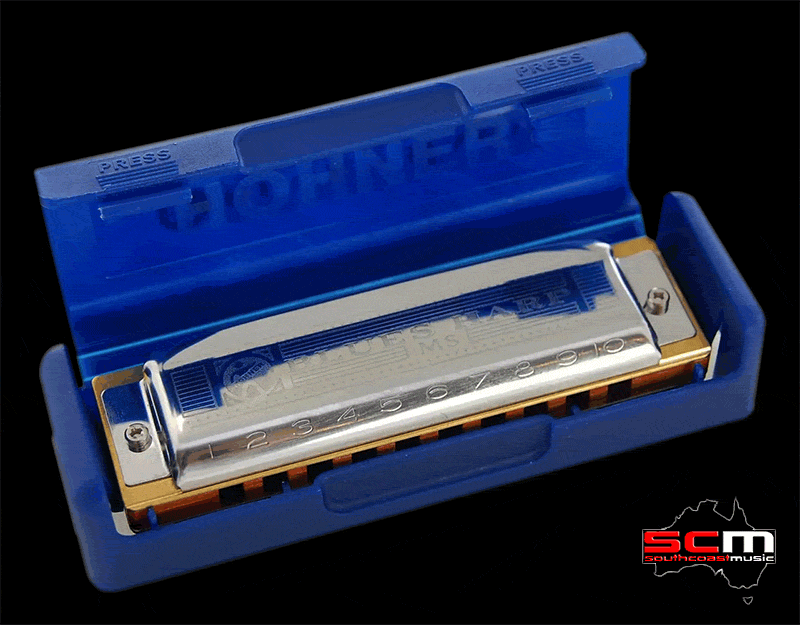 Hohner Musikinstrumente GmbH & Co. KG is a German manufacturer of quality musical instruments. Founded in 1857 by Matthias Hohner (1833–1902), the Hohner firm is based in Trossingen, Baden-Württemberg, Germany.
The definitive harp designed for the blues and beyond, the Hohner Blues Harp is engineered and hand built in Germany for consistent volume and tone making it the go-to instrument when used for intense blues playing.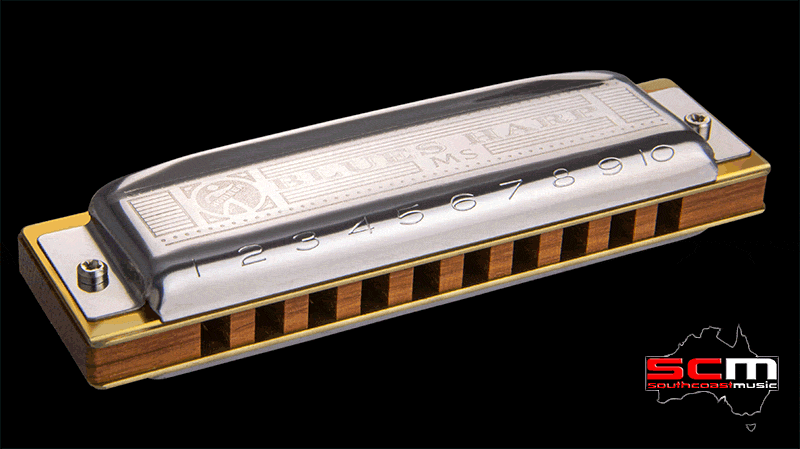 It can hang with the toughest players on their most serious gigs and inspire the best from beginners. Highly bendable with a dirty, dark, hard rockin' sound, this harmonica emphasises all of the best qualities of blues harmonica playing.
Just the mention of its name evokes the typical blues sound. It is a metaphor for whiskey bars, juke joints and good times – synonymous with the wide open plains, Route 66 and pilgrimage – The Blues Harp®.

For more than 50 years, this harmonica has shaped the sound of blues, rock and sometimes even folk. The Blues Harp® has been designed for the specific blues sound, but thanks to the modular system it can easily be adjusted and changed to anything you want it to be – easy, quickly and at any time. Whether you're a beginner or advanced, the Blues Harp® is the harp for you and at scm we love them.
Part of Hohner's MS Modular Series, this Blues Harp features a double lacquered Doussié wood comb for a full and focused tone along with genuine Brass reeds and reed plates.
The Blues Harp is available in 12 keys and replacement parts are available.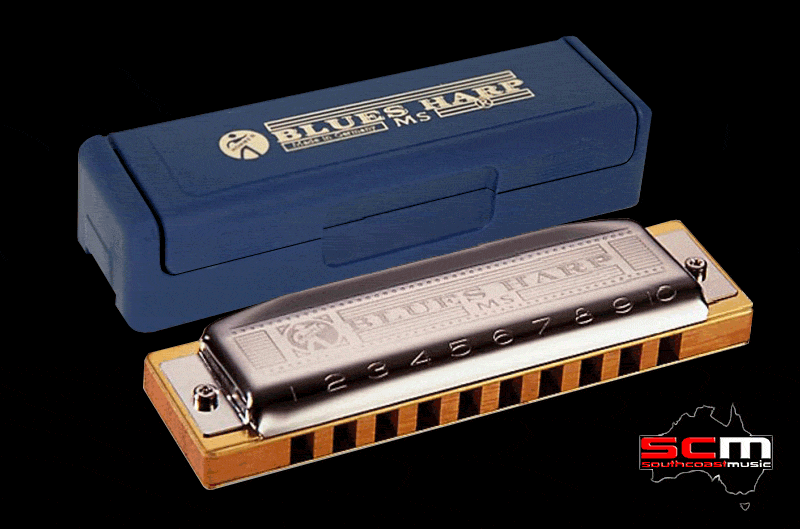 HOHNER Blues Harp Features
• Key: KEY of A
• Country of Manufacture: Germany
• Reed Plate Material: Brass
• Reed Plate Thickness: 0.9 mm
• Reed Plate Surface: Brass
• Number of Reeds: 20
• Reed Material: Brass
• Comb Material: Doussié Wood
• Comb Finish: Double Lacquered
• Mouthpiece Surface: Doussié
• Cover Plates: Stainless Steel Covers without Side Vents
• 20 MS reeds
• 0.9 mm brass reed plates
• Type: Diatonic
• Tuning: Richter
• Number of Holes: 10
• Tonal range: 3 octaves
• Length: 10.5 cm / 4.1″
• Case: Blue Plastic Case