GSR250B WNF Gio Series Ibanez
Electric Bass Guitar Walnut Finish

A guitar doesn't have to cost a bundle to sound good. The GIO series was
developed for players who want Ibanez quality in a more affordable
package. Not only do they look and play better than everything else in
their price range, but their rigorous inspection, set-up and warranty is
the same as Ibanez's more expensive models.
GSR250B Gio Ibanez
FINISH
Walnut Flat
SPECIFICATIONS
neck type GSR4 Maple neck
body Mahogany body
fretboard Rosewood fretboard w/White dot inlay
fret Medium frets
number of frets 24
bridge B10 bridge (19mm string spacing)
neck pickup Std. neck pickup (Passive)
bridge pickup Std. bridge pickup (Passive)
equaliser EQB-IIID 3-band eq
factory tuning 1G, 2D, 3A, 4E
string gauge .045/.065/.085/.105
hardware color Black
NECK DIMENSIONS
Scale 864mm/34″
a : Width at Nut 38mm
b : Width at Last Fret 62mm
c : Thickness at 1st 20.5mm
d : Thickness at 12th 22mm
Radius 305mmR
EQ IIIB Frequency Response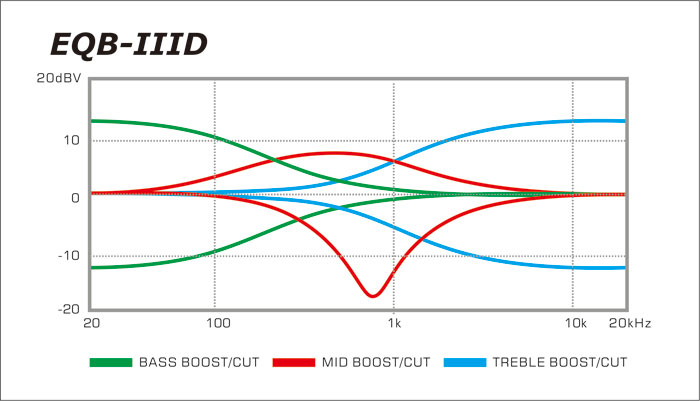 Ibanez Custom Electronics 3-band eq
Ibanez Custom Electronics 3-band eq is an improvement on the concept of simple EQ control. Boost and cut of Mid Control are each centered on a slightly different frequencies, an innovation that delivers a preset range of the most favorable bass tones.
CONTROLS