Godin SD Bass Guitar Rare Jazz/Precision Style Hybrid Silver Leaf Maple Body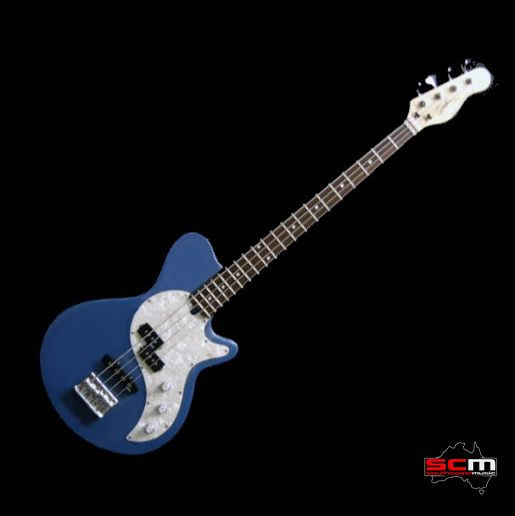 Robert Godin and his craftsmen have carved an enviable reputation for themselves. Building superb professional standard instruments in both Canada and the USA at prices that continue to have their competitors guessing, Godin deserve every ounce of their success.
The short lived Godin SD series Bass guitars were only available for a couple of years and are rarely offered up for sale, such is the quality of these instruments.
Best described as a "best-of" hybrid of the iconic Precision and Jazz Basses of "that" Californian company, the SD Bass is a wonderfully well balanced instrument. As well as being a superb tonewood, the Silver Leaf Maple Body won't break your back.
The tone from the Godin designed and built Pickups is really something else and can growl like a P-Bass in one moment then purr like J-Bass with perfect string spacing for slapping.
The neck has a 34″ scale length and 16″ fingerboard radius. The Canadian Hard Rock Maple neck is reinforced with solid ebony wedges set under the premium Rosewood fretboard.
The neck profile is really nice and will suit even those with smaller hands with its" in-between P and J-Bass" thickness that feels so perfect.
A beautifully balanced Bass Guitar that is the perfect chameleon tone machine.