Elixir 12027 Nanoweb Electric Guitar Strings – Light 9-46 – 1 Set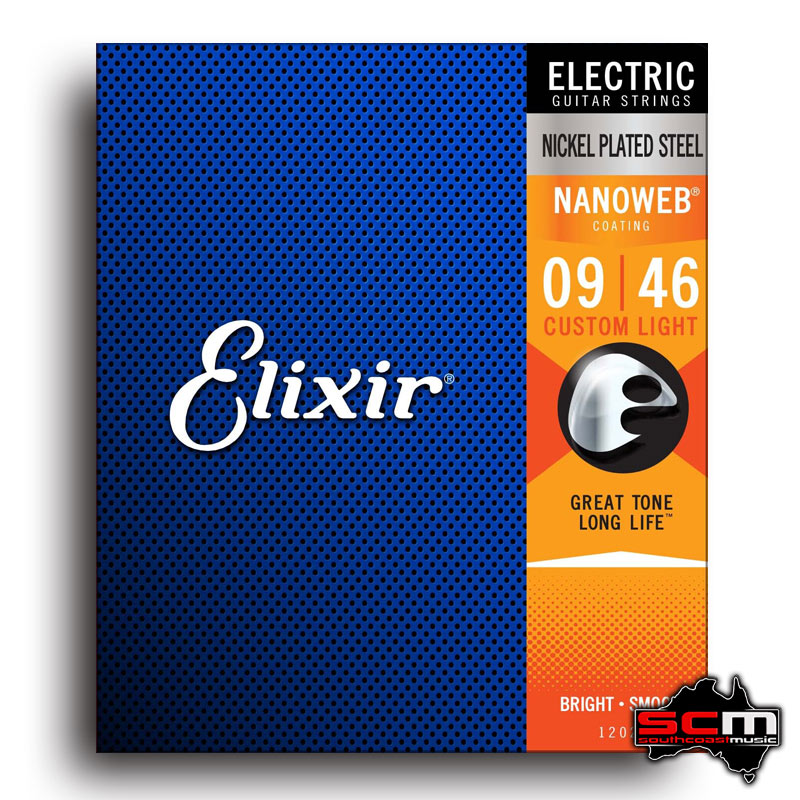 This may sound horrible but every time you play your guitar, tiny bits of you are left to invade the windings to contaminate your strings and kill your tone. Ultimately, your strings will wear out.
Elixir are the only strings that have been designed and engineered to last 3 to 5 times longer than conventional strings. By coating the entire string with a micron thin Nanoweb coating, Elixir strings keep dirt – and bits of you, out of the windings.
Elixir Nanoweb strings deliver tone that is bright and lively, that our customers tell us lasts longer than any other string, uncoated or coated.
Elixir Strings deliver the presence, punch and detail of traditional electric guitar strings and when it comes to tone life, there is no comparison. Ultimately, this means you will buy fewer sets of strings, change them less often and trust your guitar is ready to go whenever you are.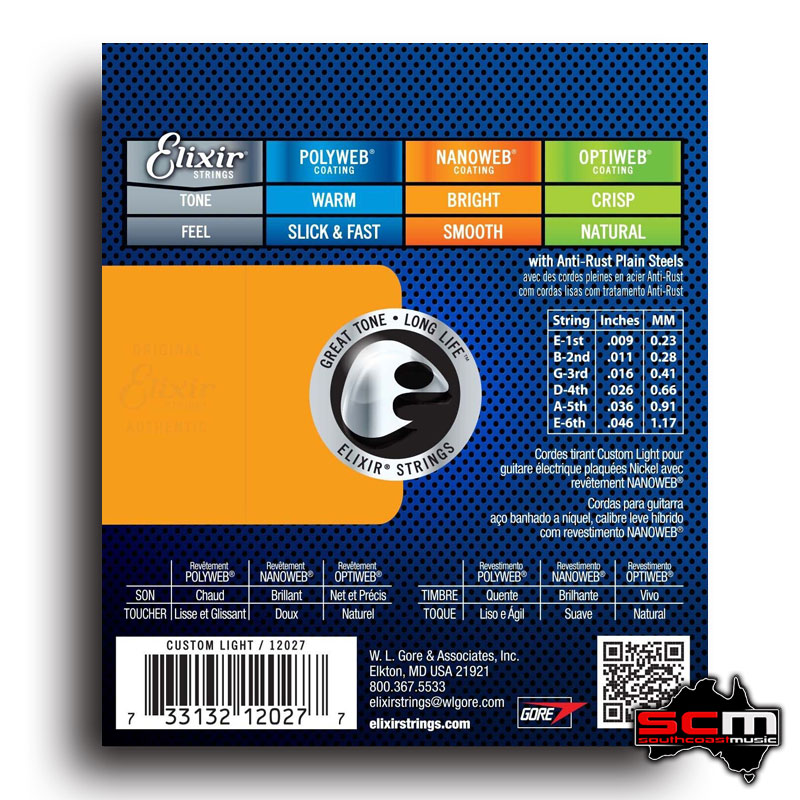 The benefits of Elixir's Nanoweb coating are obvious but the coating is so thin you can barely tell it's there! This coating doesn't just coat the wire but coats the entire string preventing corrosion and contamination from accumulating on the surface and in the space between the windings. Some of our scm customers have described the feel of their Elixir Nanoweb strings akin to flatwounds with reduced string noise and squeak, feeling smoother under the fingers.
The plain steel strings are also treated with Elixir Anti-Rust plating that effectively resist tone-deadening corrosion, giving you a clean feel every time you play your guitar.
The Tech Features . . .
• Model: 12027
• String Gauges .009, .011, .016, .026, .036, .046″
• Wound Strings: Anti-Rust Nanoweb Coated
• Plain Steel Strings: Anti-Rust plating on all
• Country of manufacture: USA