EV ELECTROVOICE ZXA1-SUB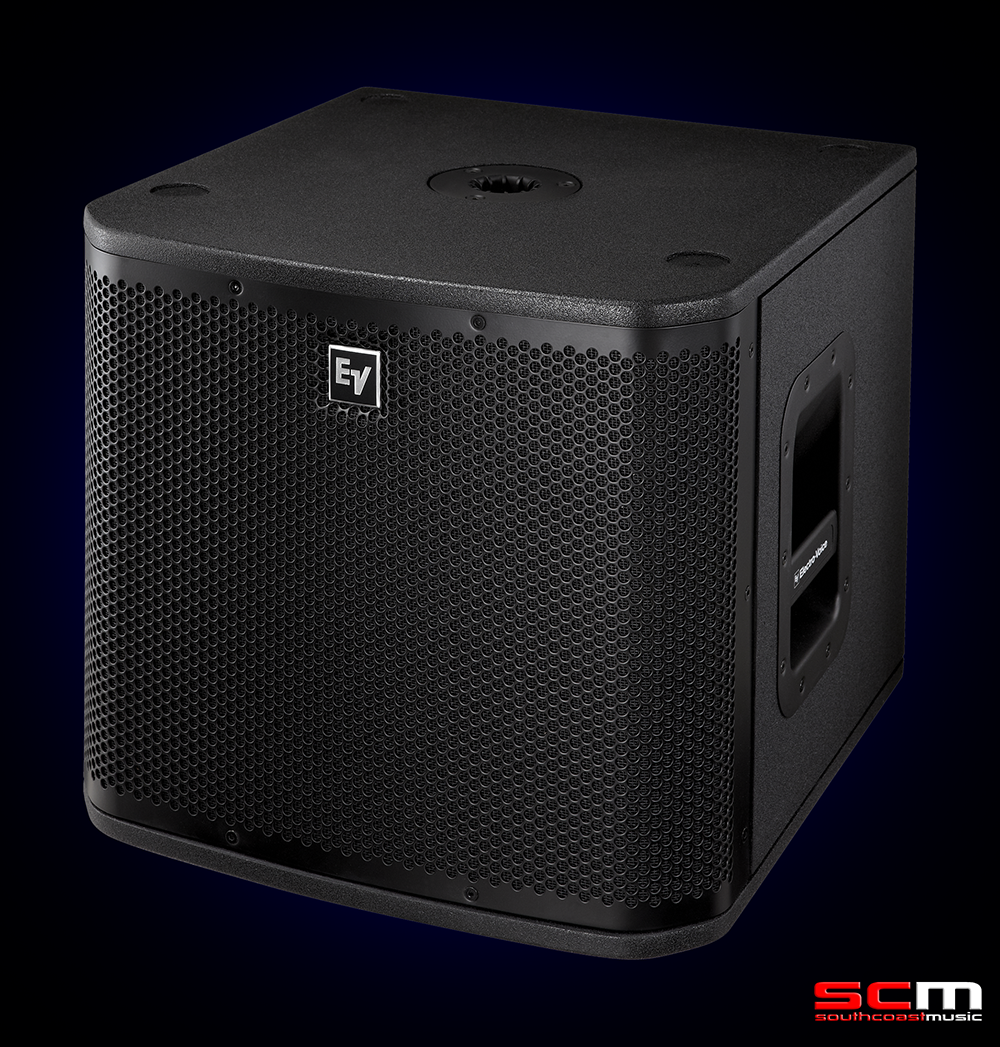 • 15mm Plywood Enclosure with Textured Paint, Internally Braced
• EVS-12S 305mm (12") Woofer for Powerful, Authoritative Bass Response
• 700 Watt Class D Lightweight Amplifier
• Pole Mount for Full-Range Systems
• Dual XLR Inputs and Outputs
• Switchable EQ Modes for Different Applications
• 20.9kg (46 lbs)
Pair the EV ZXA1-SUB with the ZXA1 top box (click here), and you'll be amazed just how big a small rig can sound. The ZXA1-SUB has become a favourite for performing duos and DJs who want to enhance their bottom end performance, while still keeping the sound tight and clean. Weighing in at just under 21kg, the ZXA1-SUB is the choice for an extremely portable, high performance powered subwoofer.
Extending the ZXA1's size-defying performance and sleek styling into the low-end realm, the ZXA1-Sub packs 700 W of self-powered punch into a low-profile wood enclosure. Match ZXA1 with ZXA1-Sub and hear just how big a small rig can sound, whether you want to add a tight thump to a DJ set or give the highs and mids some breathing room in a live performance.
The EV ZXA1-Sub is a great match for most powered speakers – feel free to contact us for more details!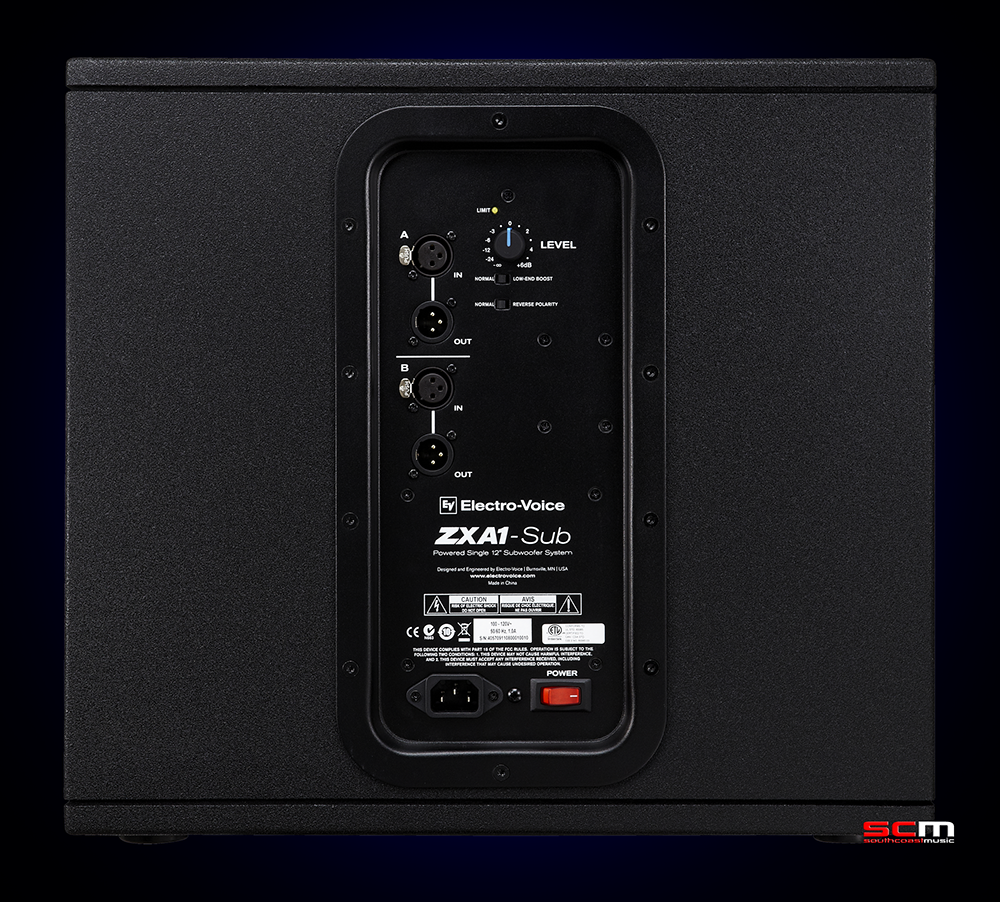 EV ZXA1-Sub Woofer Specifications
• Frequency Response: (-3dB): 53Hz-93Hz¹
• Frequency Range (-10dB): 44Hz-118Hz¹
• Maximum Measured SPL: 126dB¹, ²
• Coverage (Horizontal x Vertical): Omnidirectional
• Power Rating: 700W
• Low Frequency Transducer: 1 x EVS-12S, 305mm (12″) Woofer
• Crossover Frequency: 100Hz
• Connectors: 2 x XLR Stereo Input, 2 x XLR Stereo Output
• Enclosure Material: 9-ply, 15mm Plywood, Internally Braced, with Textured Paint
• Grille: 16GA Steel with Black Powdercoat
• Mains Requirements 240V: 190V-264V, 50-60Hz
• Dimensions (H x W x D): 400mm x 444.5mm x 457.2mm (15.75″ x 17.50″ x 18.00″)
• Actual Weight: 20.9kg (46.0lbs)
• Shipping Weight: 26.5kg (56.5lbs)
¹ Half-Space
² Typical maximum SPL value at one (1) meter over the usable frequency range. measured with a pink-noise burst signal, using internal signal processing and amplifier driven to peak output.