Danelectro Dan Echo DE1
Danelectro Vintage Tape Echo Effects Pedal
• Echo/Delay Effects for Guitar
• Produces the Warm Tones of an "All-Tube" Echo
• Simulates Vintage Tape Echo
• Mix, Speed, Repeats and Hi Cut Controls
• Hi-Lo Switch
• Brand NEW with warranty
• LAST ONE!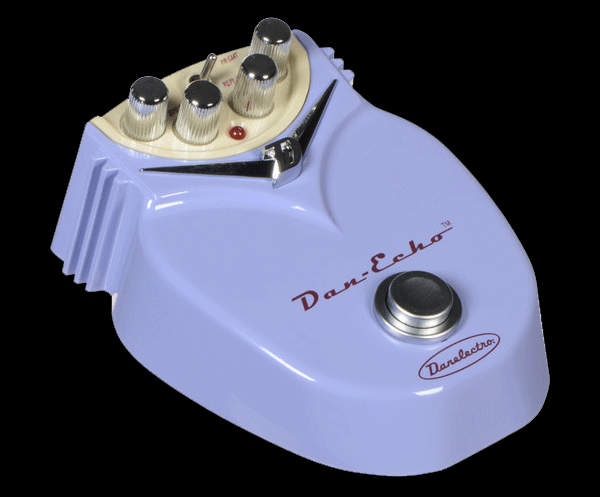 This is the Danelectro Dan Echo Electric Guitar Pedal.
This amazing pedal delivers the warmth of a vintage echo pedal with all the flexibility of a modern delay.
The DE-1 Dan-Echo Delay Pedal from Danelectro is an affordable stompbox for guitar (and more!) that simulates the warm tones of an all-tube vintage tape echo and packs them into a retro-styled package.
The pedal can be powered by a 9V battery or by an optional power supply.
Mix, speed, repeats and hi-cut controls. Switch for low or high echo time allows everything from classic slap-back to long spacey delays.
Danelectro Dan Echo Setting Examples featured in the owner's manual:
• Solo Delay
• Classic Rock
• L.A. Studio
• Psychedelic 60's
• Dark Room Echo
• 70's Rhythm
• Harmonizing Delay
• Tape Echo
• Spacey Echo
• Edge Delay
• Self Accompanying Delay
• Chicken-Pickin' Slap
• Funky Echo
• Rockabilly
This pedal is brand new, unused in it's original packing and includes the user manual and other paraphenalia.
It also includes a 12 month warranty.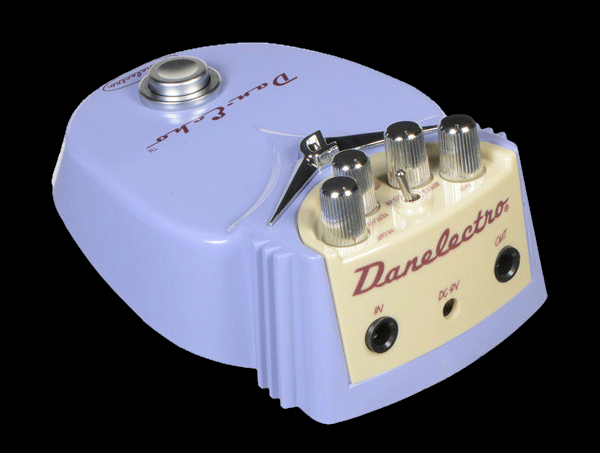 Danelectro DE-1 Controls:
• Mix: Use to select the mix of dry to echo/delay signal
• Hi-Lo: Use to set long (Hi) or short (Lo) echo/delay times
• Speed: Use to select the length of echo/delay within the HI or LO speed range selected
• Repeats: Use to set the number of repeats
• Hi Cut: Cuts the high frequency on the delayed signal. Each successive repeat suffers further high frequency cut. This simulates a vintage tape echo
• Indicator: LED lights when footswitch is activated
Danelectro DE-1 Specifications:
• Model: DE-1 Vintage Tape Echo Effects Pedal
• Power: 9V battery or optional power supply
• Casing: Die-cast metal
• Dimensions: L116.8 x W162.6 x H71.1 mm (4.6 x 6.4 x 2.8″)
• Weight: 0.9 kg (2.0 lbs)
• Warranty: One Year