Apple Creek FAD-1
Appalachian Mountain Dulcimer
Handmade in Romania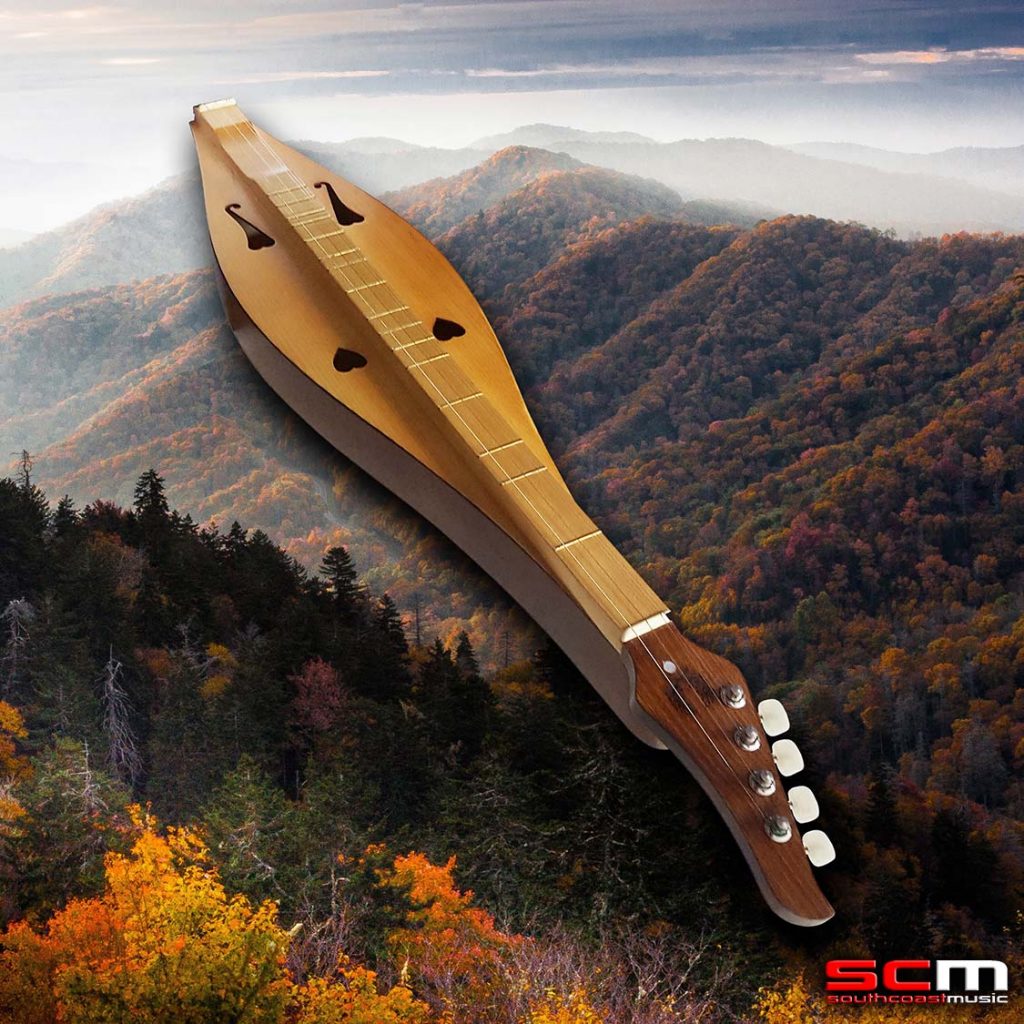 This is the Apple Creek FAD-1 4-String Appalachian Mountain Dulcimer. Handmade in Romania, the FAD-1 offers extraordinary value for money. The beautiful sounds of the Mountain Dulcimer make a wonderful introduction to the world of stringed instruments. It is also an excellent choice for folk song accompaniment.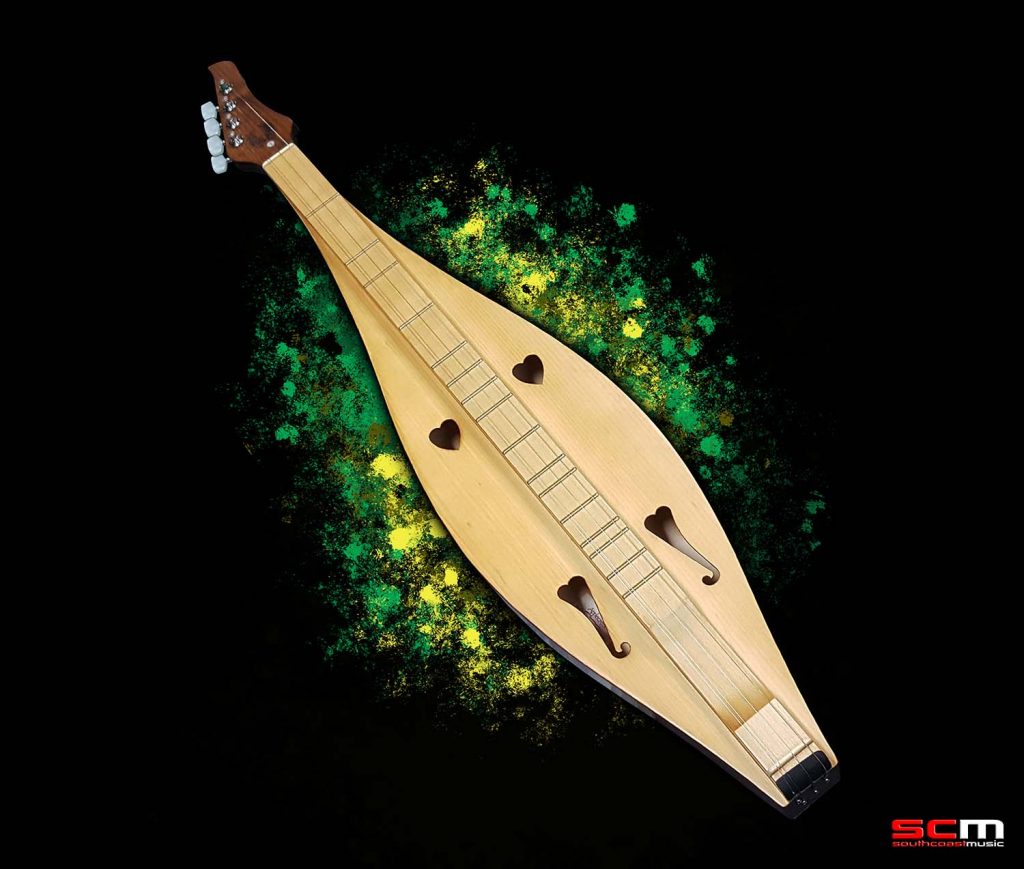 The Appalachian Mountain Dulcimer has to be one of the easiest musical instruments to play. Tune it up and simply fret a note with your finger or a "noter" and strum. The diatonic tuning and unique string spacing make it easy to pick out melodies. Fret two strings or more at once for chords.
Handcrafted in Romania by experienced luthiers, this Appalachian Mountain Dulcimer features a Spruce top, richly stained Maple back and sides and a Maple Fretboard. Geared machine heads are provided for easy and precise tuning.
Apple Creek Dulcimers are well made using time tested construction techniques. Every instrument is checked and setup in our workshop before shipping. A Padded Gig Bag and Wooden Noter are also included.
Apple Creek Appalachian Mountain Dulcimer Specifications: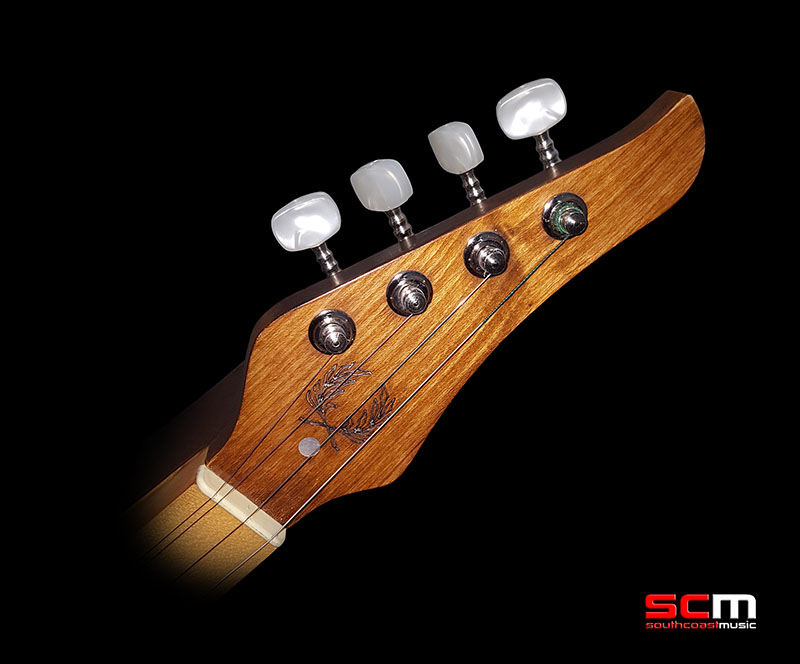 · Spruce top
· Stained Maple back and sides
· Maple Fretboard
· High quality geared tuners
· Black body bindings
· Noter included
· Includes heavy duty padded travel bag
· 16 frets
· Fretboard Width: 1¼"
· Scale Length: 24⅛"
· Overall length: 31½"
· Body depth: 1⅞"
· Setup: Pro SCM setup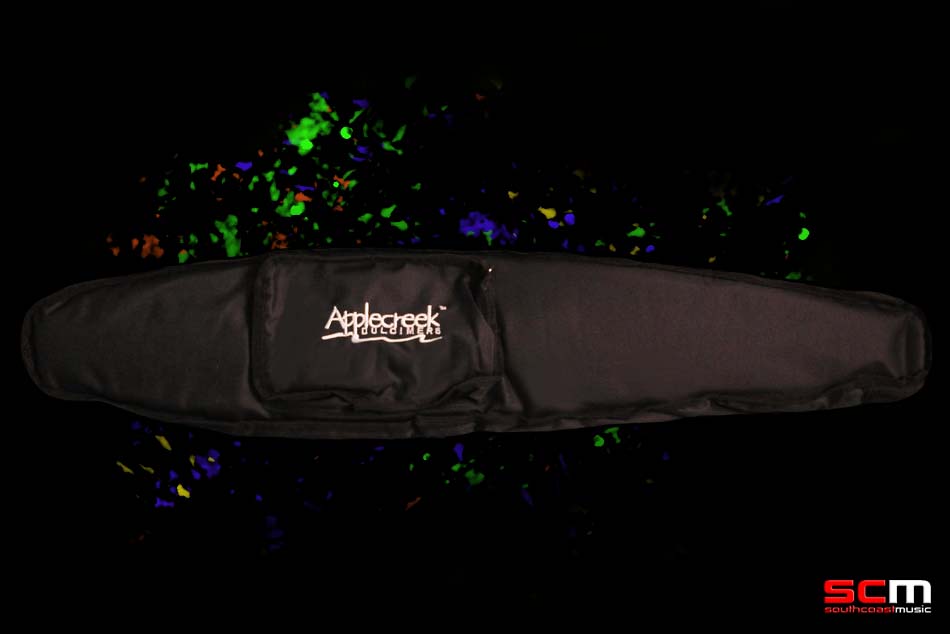 The Appalachian Mountain Dulcimer is uniquely a North American instrument that evolved from the traditional Zithers brought to the United States by German immigrants. The folk revival of the late 1950′s saw innovations such as full-width, carefully placed frets.
The current interest in folk and roots music has ensured that the Appalachian Mountain Dulcimer is here to stay. Lovers of old time music, mountain music and bluegrass should find an immediate connection with the wonderful tones of the Apple Creek Appalachian Mountain Dulcimer.
Buy with confidence! southcoastmusic is an authorised reseller of Apple Creek Musical Instruments and accessories.