AKG C420 Headset Cardioid Condenser Microphone XLR Connector
NOS – unopened box! (images are of previously held stock)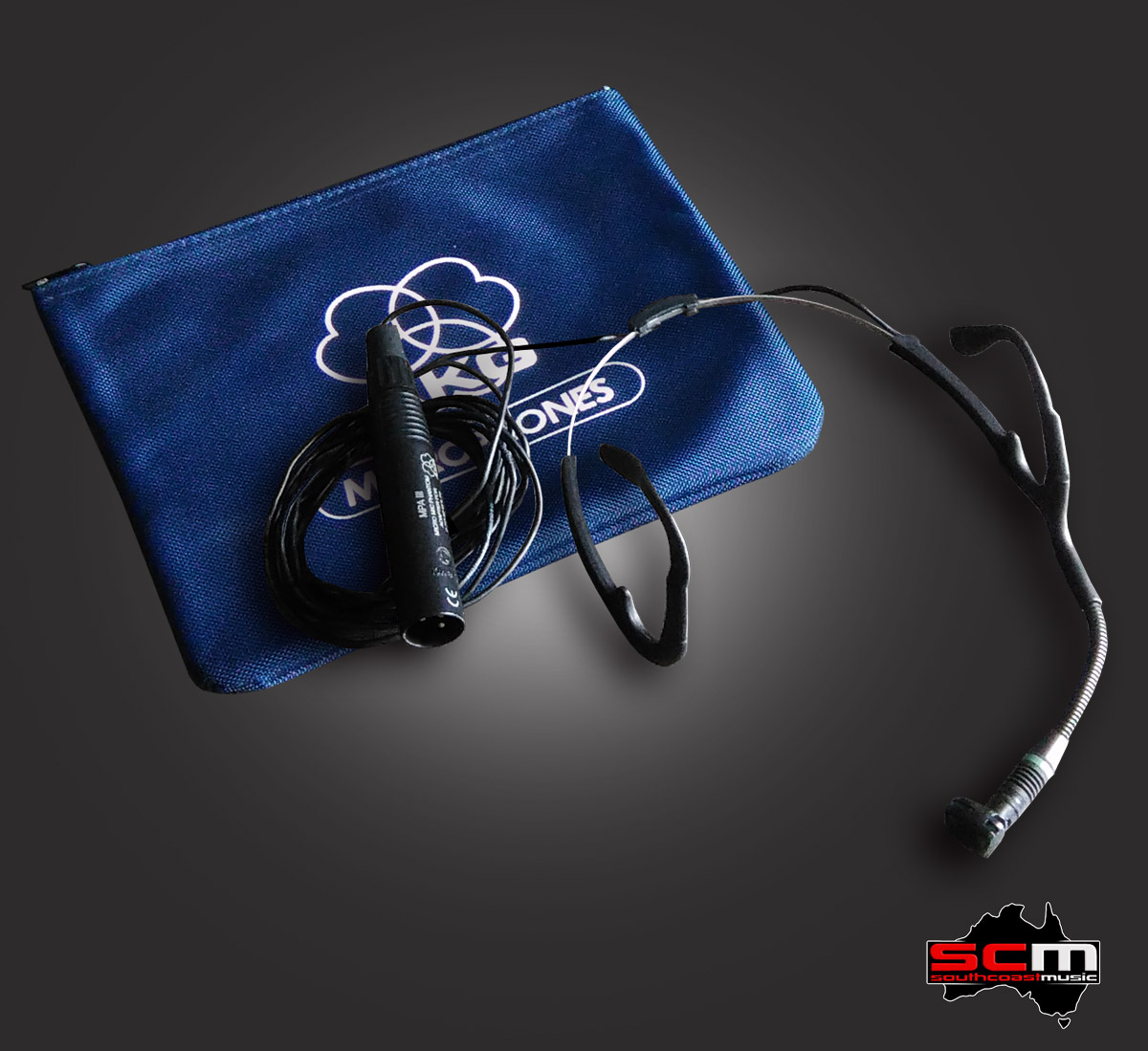 The second generation of the AKG MicroMics series resulted in the C420, developed as the result of long-lasting research work conducted with well-known musicians and experienced sound engineers.
The AKG C420 is a headworn miniature condenser vocal microphone with a wide dynamic range. Mounted in an innovative, behind-the-neck headband, the C420 provides an ideal solution for anyone who needs high-quality vocals in a handsfree application. The C420 is also an excellent microphone for amplifying flutes.
The microphone has a cardioid polar pattern designed to pickup sounds from directly in front of it while isolating unwanted sounds. It offers a frequency response of 20-20kHz with an impressive maximum SPL of 126 dB @ 1% THD.
The miniature microphone case containing the condenser transducer is shock mounted on the microphone arm and features an elastomer shock mount suspension system that isolates the capsule. AKG developed their proprietary elastomer technology to offer best-in-class shock absorption and isolation from handling noise.

The miniature gooseneck microphone arm has been designed to place the microphone in front of the corner of your mouth to minimise pop noise and protect the microphone from contamination. The supplied windscreen makes the microphone even less susceptible to wind and pop noise. The C420 has a fully adjustable behind-the neck steel headband and adjustable ear pieces for comfortable and secure fit, with the cable exiting from the rear of the headband. When you require handsfree performance capabilities, the C420 headset is your perfect choice.
The C420 utilises a 3-pin XLR connector with integrated adapter for 9V to 52V universal phantom power.
As the C420 is a condenser microphone, it requires phantom power to operate.
1. Connect the phantom power adapter on the microphone cable to a balanced XLR microphone input with phantom power.
2. Switch the phantom power on. (Refer to the instruction manual of the unit to which you connected your C 420.)
3. If your mixer provides no phantom power, connect an external phantom power supply between the microphone the mixer.
You may connect phantom power supplies to the balanced or unbalanced inputs of your mixer.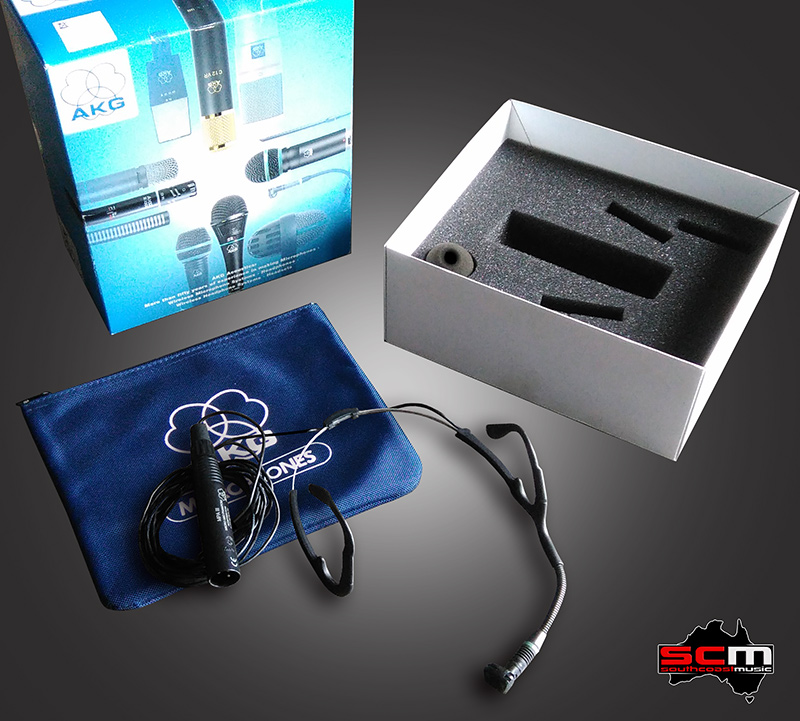 AKG C420 Cardioid Condenser Head Worn Microphone Specifications:
• Microphone Type: Pre-polarised condenser microphone
• Polar pattern: Cardioid
• Frequency range: 20 Hz to 20,000 Hz
• Sensitivity: 5 mV/Pa (-46 dBV re 1 V/Pa)
• Electrical Impedance at 1000 Hz: 200 Ω
• Recommended load impedance: >2000 Ω
• Max. SPL for 1% / 3% THD: 126 dB / 130 dB
• Equivalent noise level: 33 dB (to DIN 45412)
• Supply voltage: C 420: 9 to 52 V universal phantom power
• Current consumption: Approx. 2 mA
• Connector: 3-pin male XLR
• Finish: Matte black
• Size: 130 mm (5.2 in.) in dia.
• Cable length: 3 m (10 ft.)
• Net weight: 30 g (1.1 oz.) (excluding XLR connector)