DTRONIC Q2 PLUS ELECTRONIC DRUM KIT
ELECTRONIC DIGITAL DRUM SET
Class Leading Build Quality, Features and Sound.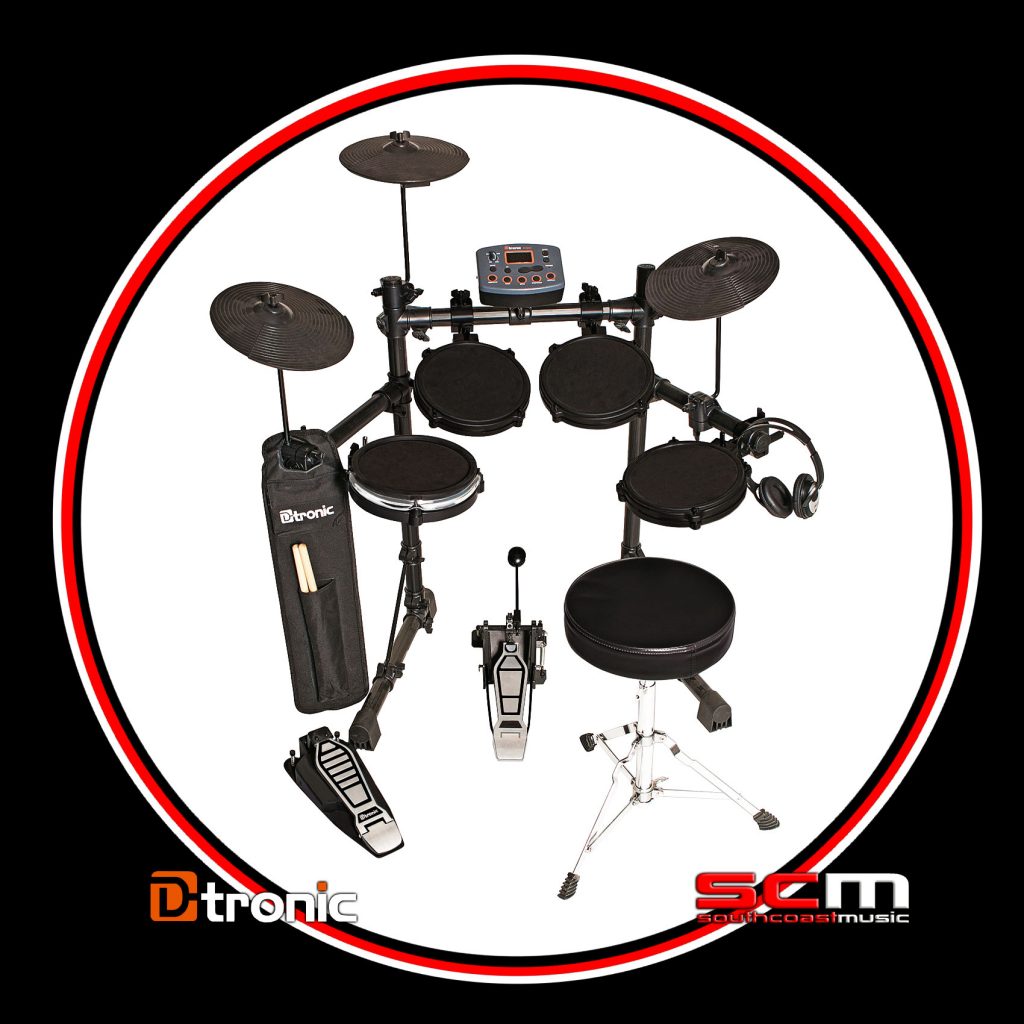 One of the most popular electronic drum kits and with good reason. This is the complete package and includes a height adjustable Drum Throne, Hi-Hat and Kick Drum pedals, a air of Drum Sticks, Stick Bag as well as a set of Stereo Headphones – all included…fourteen pieces, just add inspiration!
Since 1985 we have introduced thousands of drummers to the world of Electronic Drums.
Electronic Drums have certainly come a long way and one could be forgiven for being confused by the endless number of kits on offer in the market. The truth is that it has never been more affordable to get behind an Electronic Drum Kit but the old adage of "you get what you pay for" still rings true.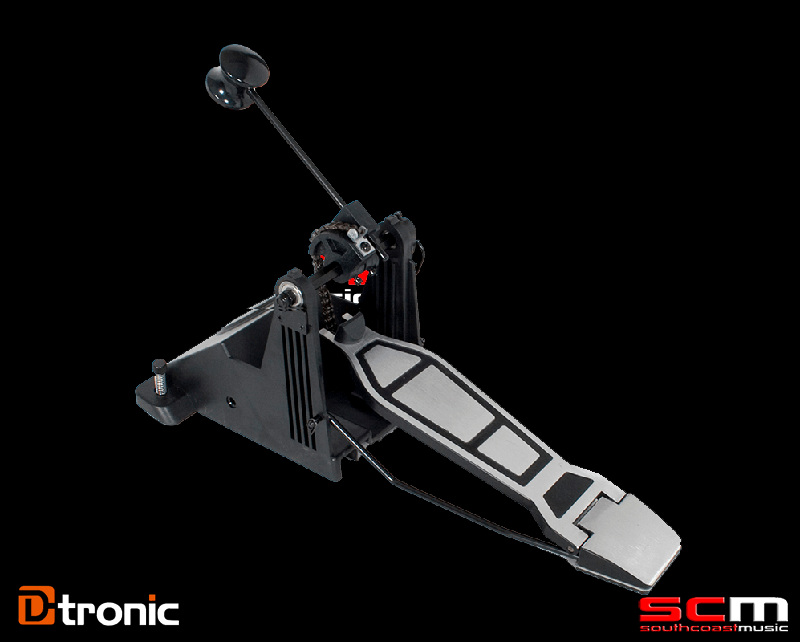 D-tronic Drums are imported by AMS, one of Australia's oldest and largest Musical Instrument distributors which means that not only are we offering you a quality product but it includes fabulous backup service, spare parts and a real warranty (that you will probably never have to use!).
The D-Tronic Q2 is a quality electronic drum kit which represents great value. You may buy a cheaper kit but you will not buy a better kit for this money …do your research and spend your money once.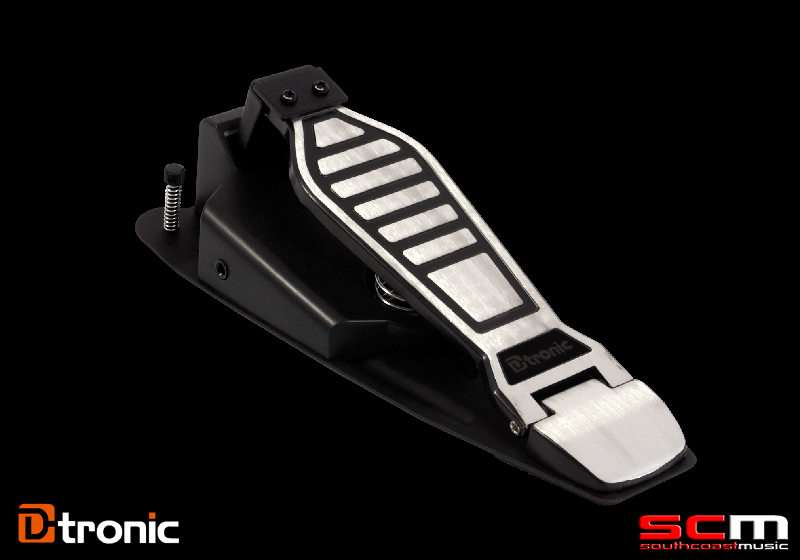 The D-tronic Q2 is configured as a 5 piece drum set yet it actually comprises 14 pieces…yes, a 14 piece digital drum kit!
The D-Tronic Q2 features 5 natural rebound drum pads along with 3 cymbal pads. The D-tronic Q2 Plus Drum Brain is mounted on a lightweight yet sturdy and versatile rack system rivaling the big-name electronic kits costing thousands of dollars more.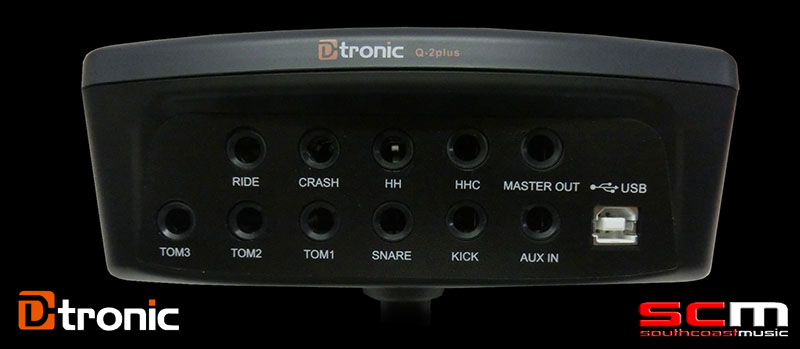 Nothing has been left to chance with everything you need to begin playing immediately included in this package. There is a sturdy Drum Throne, Kick Pedal, Pair of Sticks in a handy stick bag and a set of Quality Stereo Headphones which are perfect for silent practice. If you want to get a little louder, we also offer a wide range of amplifiers in our Ebay store.
The sounds are class leading and are in a word…superb! Real Digital Samples of Drum Kits, Percussion and Cymbals which you can mix and match to make up your own custom kit! The best part is that these drums never need tuning either.
A nice touch is the AUX (auxiliary) input jack which allows you to connect and external device such as an iPod, CD or MP3 player so that you can play along with your favourite band – it is also a great Teaching aid. You will need an appropriate cable which is optional. We carry a huge range of cables – let us know if you would like to buy one with your kit.
DTRONIC EDQ2P PLUS ELECTRONIC DRUM KIT FEATURES:
• Pre-assembled portable heavy duty adjustable aluminium drum rack
• 1 x 8″ natural rebound snare pad with rim-shot function
• 1 x 8″ natural rebound "mounted" tom pad
• 1 x 8″ natural rebound "mounted" tom pad
• 1 x 8″ natural rebound "floor" tom pad
• 1 x 10″ round crash cymbal pad
• 1 x 10″ round ride cymbal pad
• 1 x 10″ round hi-hat pad
• Hi-hat pedal controller
• Bass Drum Pedal Controller
• Drum throne
• Stereo Headphones
• Drumsticks and stick bag
DTRONIC EDQ2P PLUS ELECTRONIC DRUM BRAIN FEATURES:
• 177 x Voices
• 25 x Preset Kits
• 5 x User Assignable Kits
• 30 x Song Styles
• 2 x Demo Songs
• Tap Tempo Metronome with 8 Time signatures
• Real Time Recording and Playback
• 8 x Digital Reverb Effects
• 8 x Digital Chorus Effects
• Sensitivity, Threshold, Velocity and Cross-Talk Controls for Fine Tuning of Pads
• Stereo Headphone Output for Silent Practice
• Stereo Master 6.3mm (¼") Phono Output
• Auxillary Input for MP3/CD Play Along (optional cable required)
• USB Port
DTRONIC EDQ2P PLUS ELECTRONIC DRUM KIT SPECS:
• Includes Cables, all Labelled and Length Specific for Easy Setup
• 240V DC9V Australian Compliant Power Supply
• Twelve Month Warranty
• Box dimensions: 95cm (L) x 69cm (W) x 28cm (D)