ORTEGA QUANTUMloop
MULTI DIGITAL PERCUSSION STOMP BOX and LOOPER
CHANGE BETWEEN SOUNDS ON THE FLY. WITH 20 SAMPLES AND A LOOPER, YOUR POSSIBILITIES ARE ENDLESS.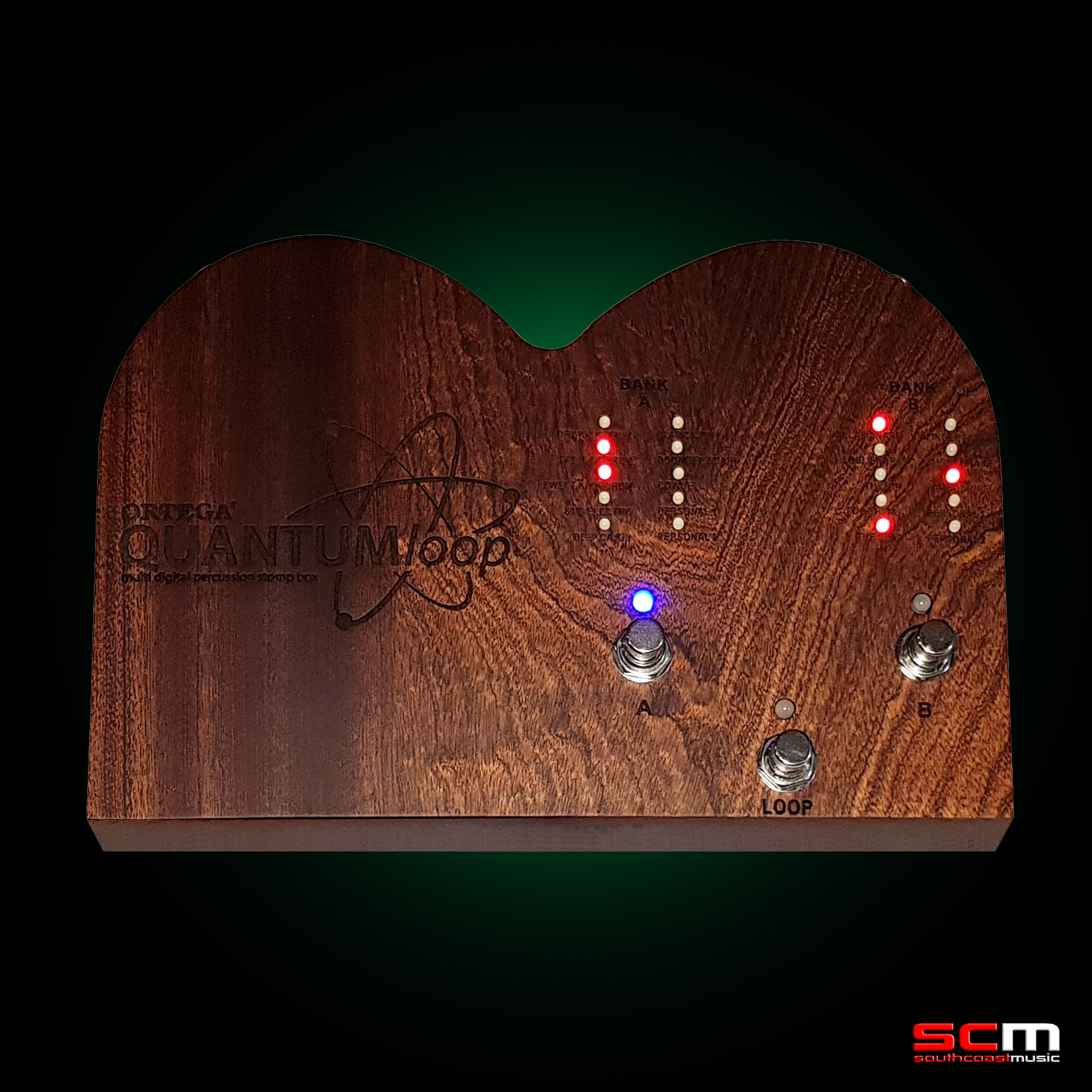 • Choose between 16 built-in Drum & Percussion samples
• Add 4 Custom Samples via USB – 2 per Bank
• Get 20 Sampled Sounds!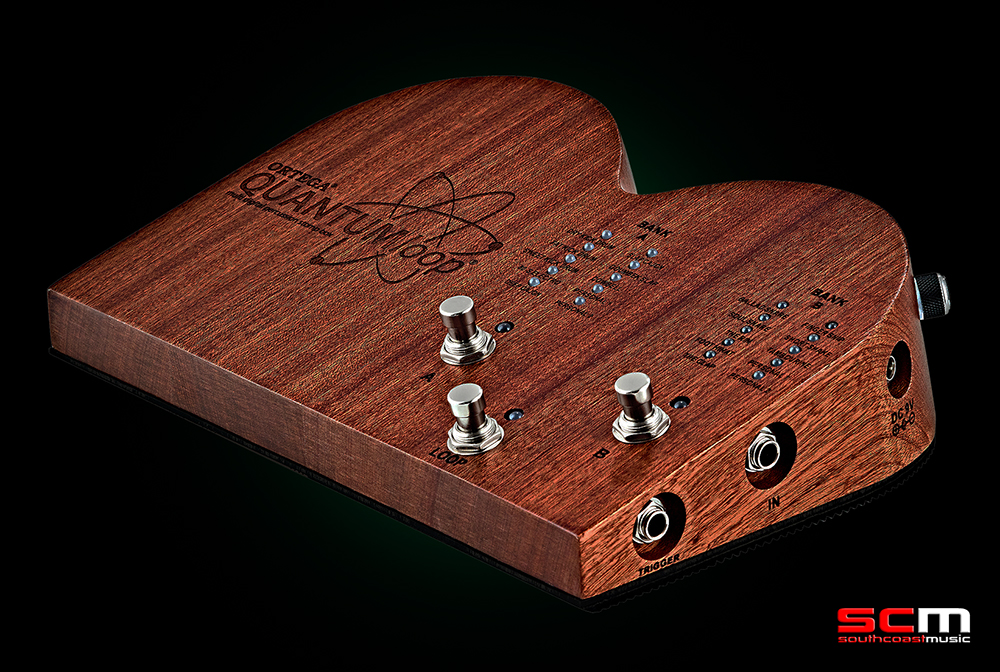 Ortega stomp boxes are the perfect tool tor guitarists, singer/songwriters and street performers wanting to add a percussive element to any performance. Equipped with both an input and output, the true discrete pass through feature allows you to blend the sound of the QUANTUMloop with your Instrument signal to a single channel. This alone has been one of the most requested stomp box improvements we have been asked for.
The Ortega QUANTUMloop is a powerhouse with unbridled sonic and textural potential for gigging solo guitarists and singer-songwriters. The QUANTUMloop is also a not just a stomp box, it is also a looping station, with a loop length of up to five minutes.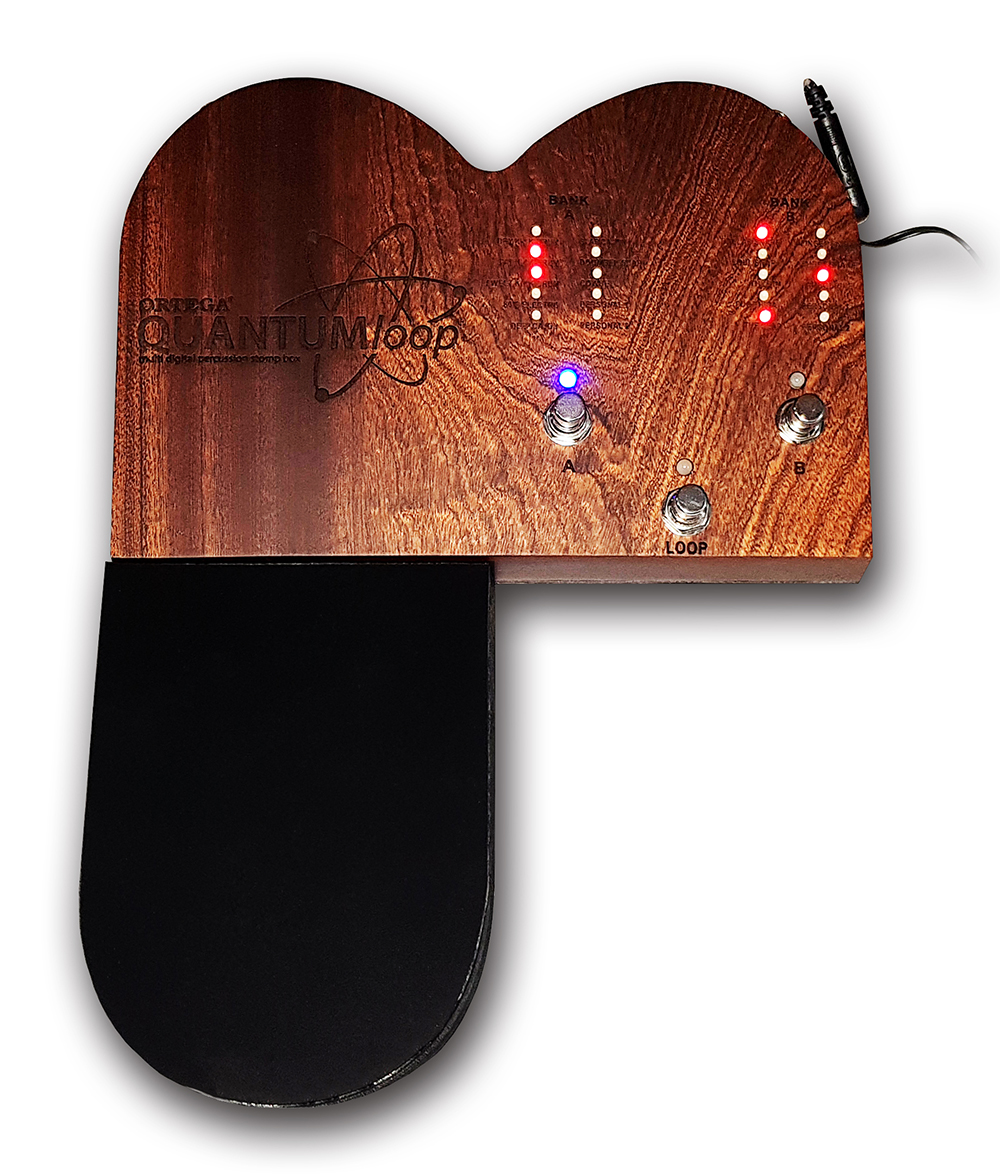 ORTEGA QUANTUMloop FEATURES:
• 16 Pre-Loaded Sampled percussion sounds in two Banks
Dry Kick Drum

Fat Kick Drum

Sweet Kick Drum

'80s Electro

Deep Cajon

Slap Cajon

Doumbek Slap

Cowbell

Ballad Snare

Soul Snare

The Rim

Foot Hi Hat

The Clap

Finger Snip

Short Shake

Tambourine
• 4 empty slots for 2 custom samples per bank
• Built-in looper with unlimited numbers of overdubs
• Loop length: Up to 5 minutes
• Software for uploads & erase (free online download for Mac & Windows)
• Comfortable ergonomic design
• Solid mahogany wood housing
• Non-slip bottom coating & foot rest
• IN & OUT 6.3 mm (¼") jack – true discrete pass-through
• Volume control
• Dynamic control
• Looper level
• 6.3mm (1/4″) phono input
• 6.3mm (1/4″) phono output
• True Discrete Audio Signal Pass Through
• 6.3mm (1/4″) phono input for optional expression trigger pedal
• USB port
• 240VAC 9VDC power adapter( included)
THE ORTEGA QUANTUMloop VIDEO MANUAL

THE ORTEGA QUANTUMloop SAMPLE and SOFTWARE LOADING

THE ORTEGA QUANTUMloop – LOOPING and OVERDUBBING