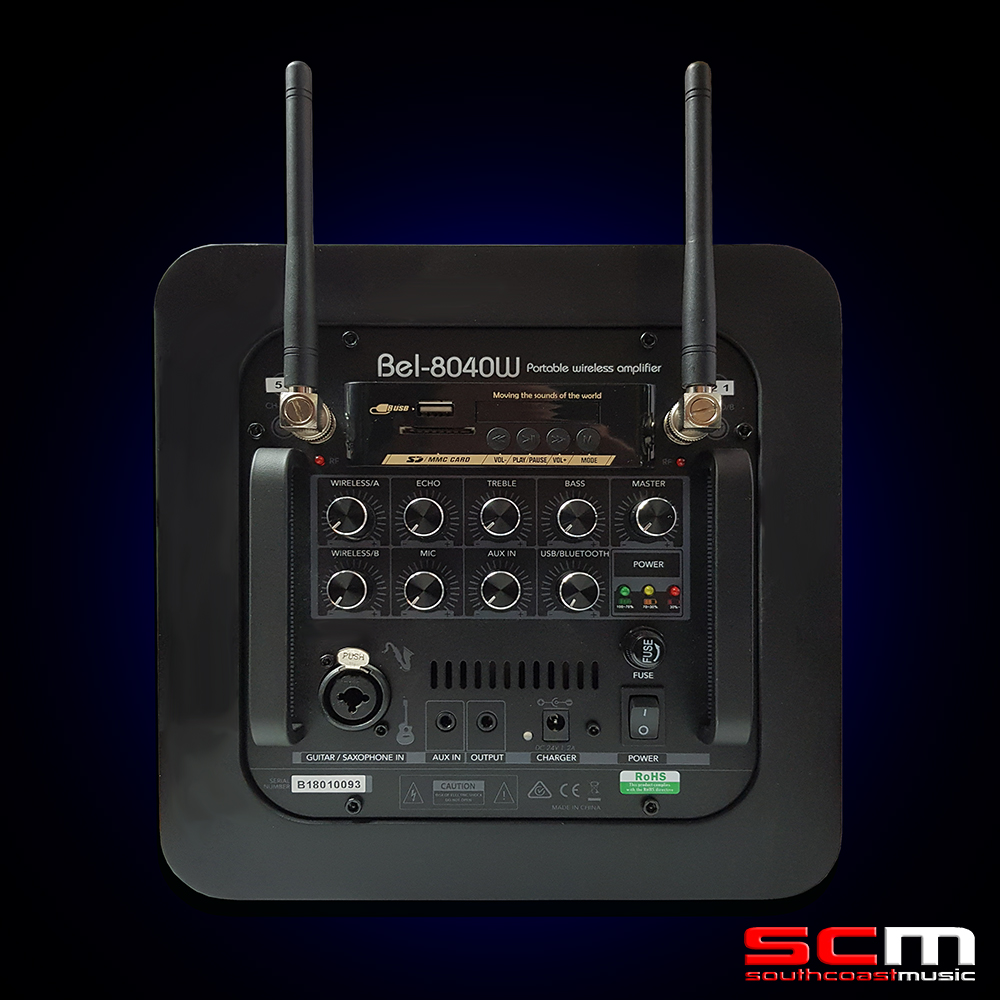 This is the BELCAT Bel-8040A-WMBP BK, a Portable Wireless Public Adress System. Compact, lightweight and extremely portable, the BELCAT offers solution for a myriad of situations including Marriage Celebrants, Busking, Public Speaking, Parties, Music Playback, Jamming and Rehearsals right through to small gigs.
The BELCAT 8040WA-WMBP BK is a handy cube shape and feels tough with its rugged black casing with a super solid handle. The powder coated steel mesh grille is ready for action and will protect the speaker admirably. Around the back, the back control panel is protected from bumps by two rounded steel handles.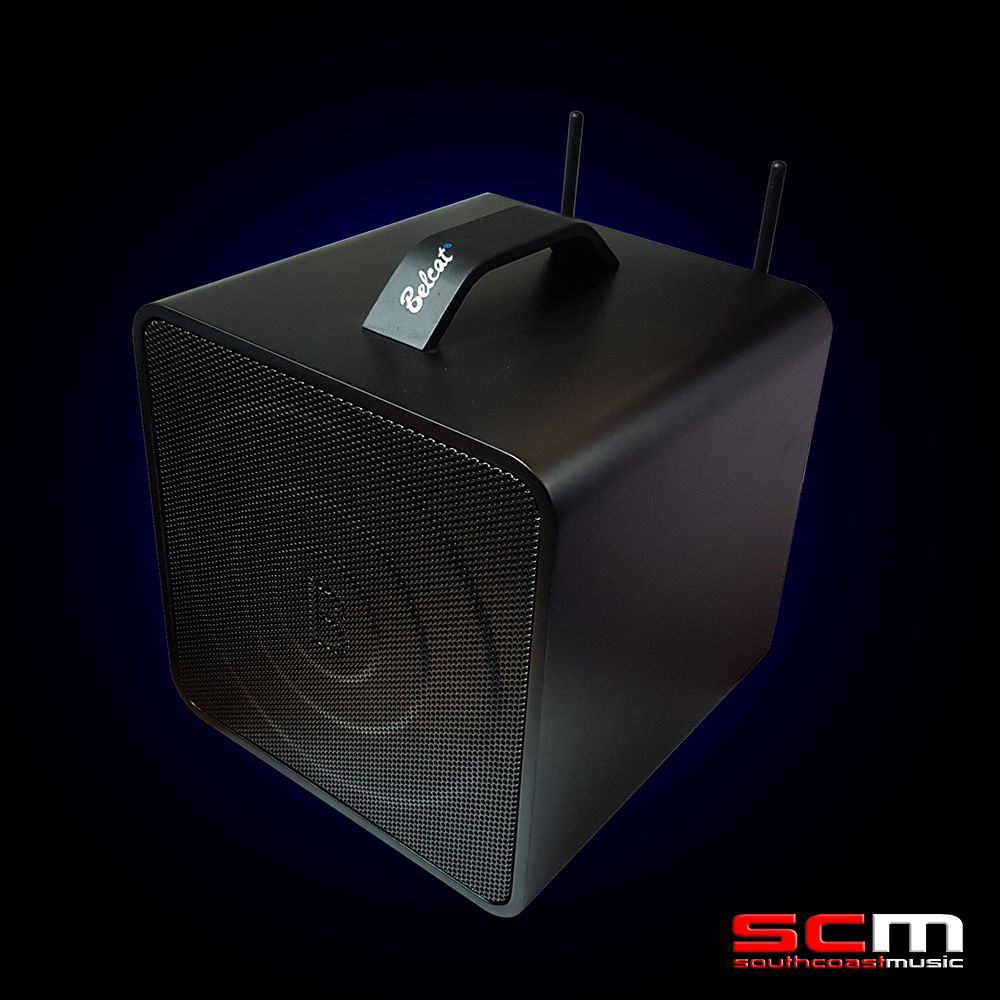 The BELCAT 8040WA-WMBP BK is solid yet portable and light enough to carry easily enough in one hand. The unit comes complete with a Padded Carry bag with a adjustable shoulder strap that is also detachable. Made from water-resistant denier nylon, there's a cutout in the top making the carry handle accessible as well as handy pockets either side for the wireless mic, antenna and power supply.
Getting started is as easy as plugging in the included 240VAC power supply and switching it on. The BELCAT 8040WA-WMBP BK also has a rugged speaker stand mount on the bottom for extra versatility.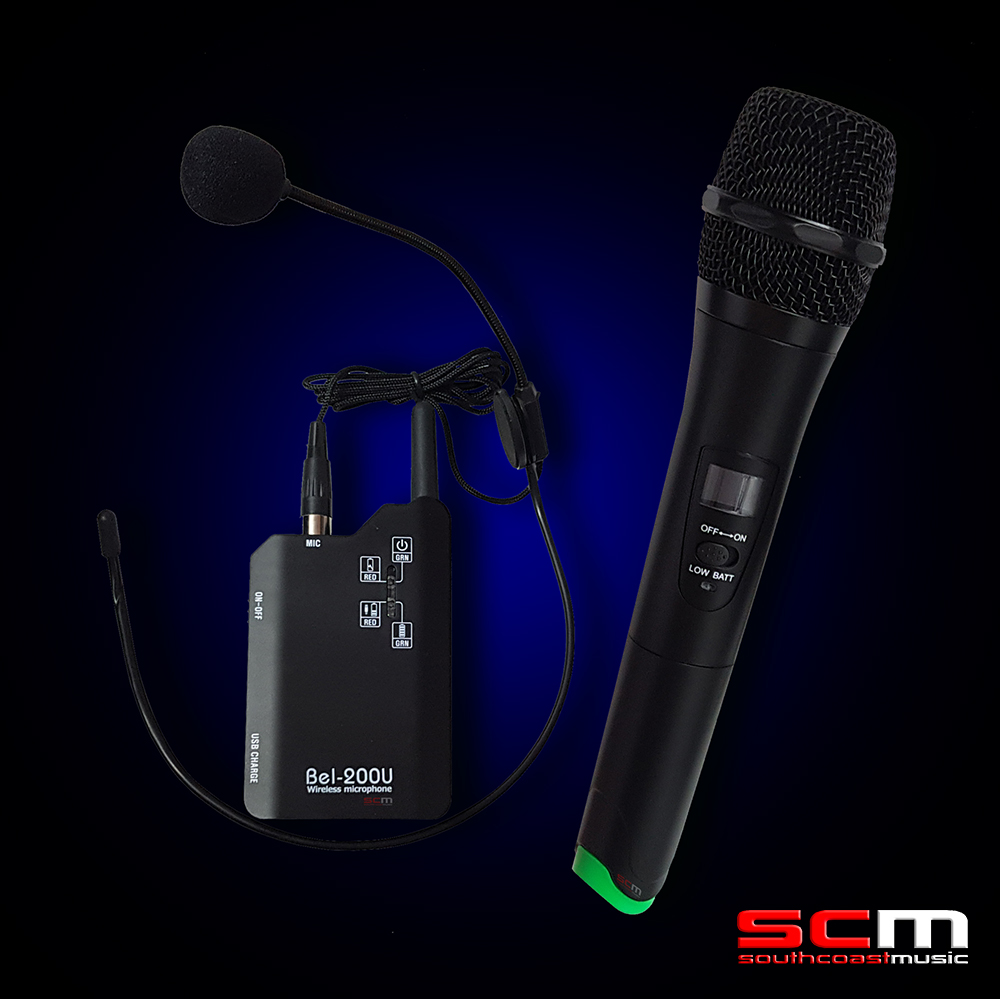 Included are a handheld wireless microphone as well as a beltpack with a headset microphone and two receivers so that they may be both used at the same time.
The built in mixer on the back panel offers a lot of flexibility. There is an input for a wired microphone or instrument via a combo jack. There is also an additional aux in for connecting an external MP3 player, laptop, or preamp. The control layout then consists of level controls for wireless, mic, aux in, USB/Bluetooth and echo, bass and treble and master volume. You can also connect your own devices for playback to the built-in media player via Bluetooth or the USB input.
The BELCAT 8040WA-WMBP BK is quite amazing considering its size, portability and flexibility as a self-contained compact portable wireless PA system – and especially at this price. The sound quality is clean, clear and quite powerful for smaller settings. There is an extra output if you wanted to plug into an extension speaker or additional system for some extra oomph too.
The BELCAT 8040WA-WMBP BK is a great and cost effective solution for many music and live sound situations and small enough to carry, pack and store away without too much fuss.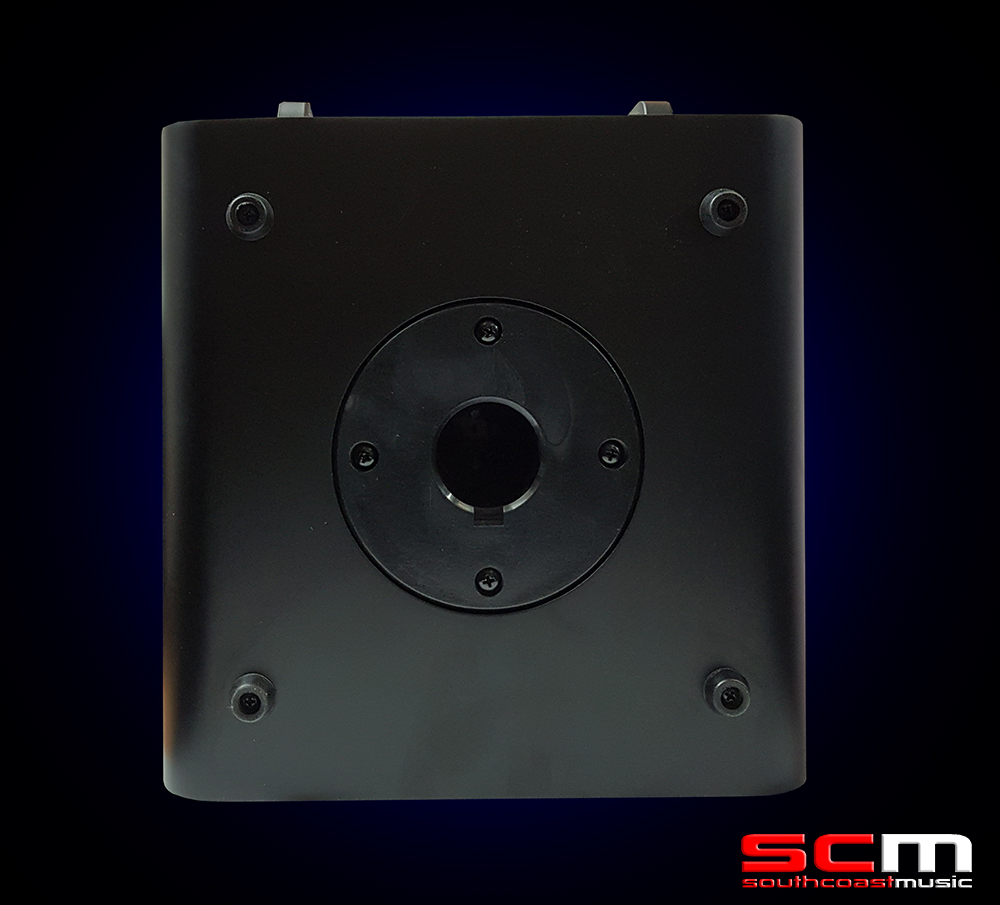 • 40 RMS watts of power and with the added clarity of an 8" dynamic full range speaker.
• MP3 player with USB port & SD card reader.
• 2 x Wireless channels with separate volume controls.
• Mic/Instrument input (Jack/XLR) with volume control.
• Master volume, treble, bass and echo adjustments.
• RCA input/output with Aux volume control.
• USB Bluetooth control.
• Charge time 3-4 hours.
• Operating time 4-6 hours.
• H: 27cm / W: 23cm / D: 26cm.
• Weight: 5.1 – 5.2kg
• Two Year Warranty