SoundArt PWA65-M
The SoundArt PWA65-M is a compact and portable wireless PA system – this is the latest version which is equipped with Bluetooth.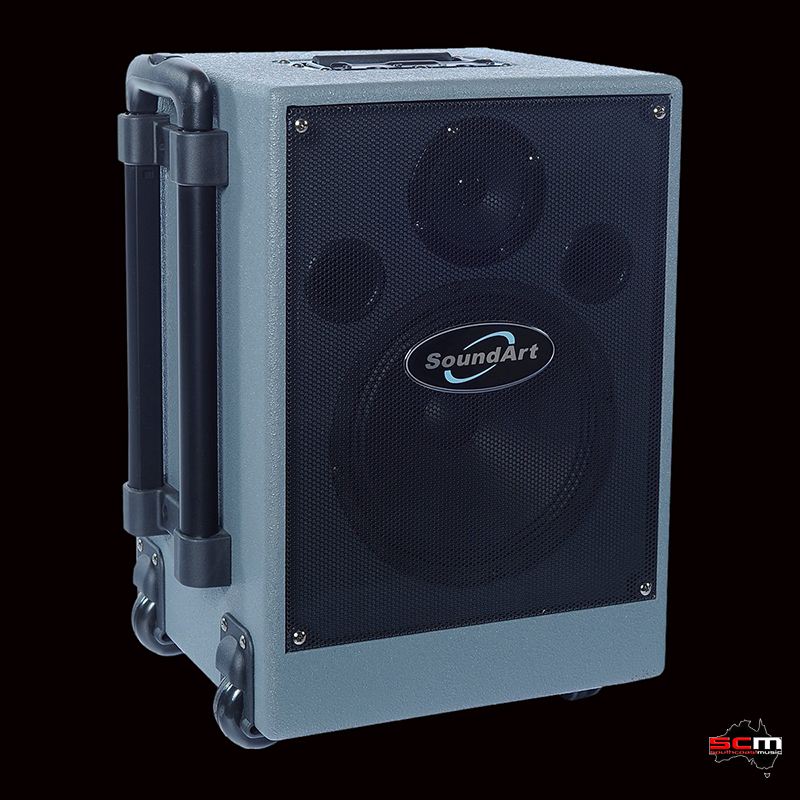 This ultra compact, lightweight and rechargable unit is a completely integrated system that is fully featured and delivers great sound.
This system is ideally suited to marriage celebrants, schools, sporting clubs, churches, karaoke, public speakers and spruikers. This unit comes with two wireless microphones and various audio/video features which also enable you to plug in a guitar, keyboard, as well as a wide range of other musical instruments.
The SoundArt PWA65-M pumps out 65 watts of power through its single 8″ speaker and high frequency driver.
Fully Featured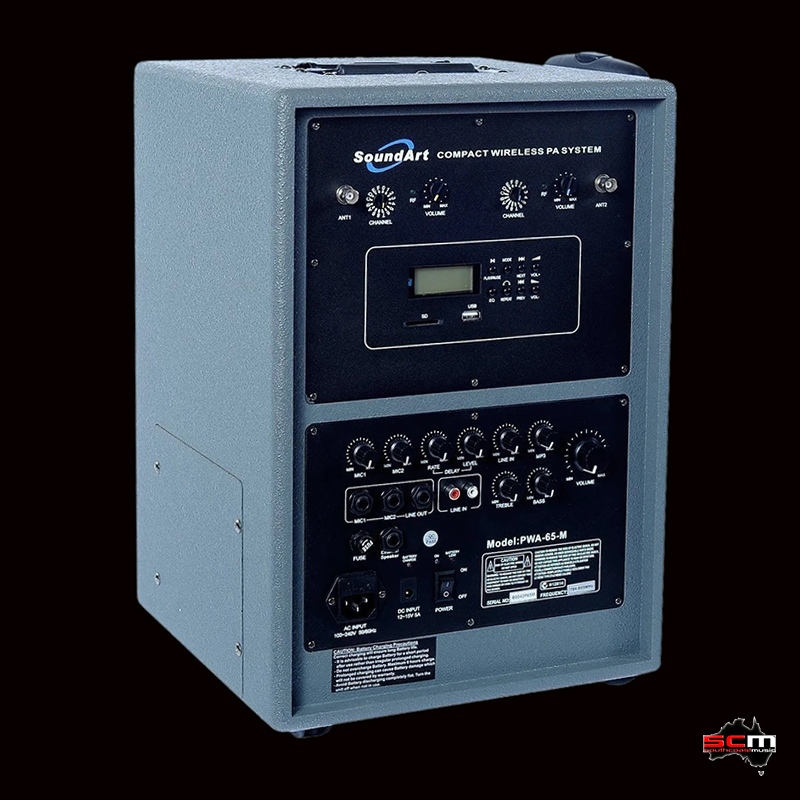 There are two UHF wireless receivers with selectable channels along with two transmitters – one hand-held wireless microphone and a wireless body-pack complete with lapel and headset microphones.
Audio media playback is also taken care of with an onboard MP3 Player with SD & USB Ports complete with a wireless remote control. Bluetooth connectivity is also included!
There are also two 6.35mm (1/4″) wired inputs suitable for microphones and musical instruments with separate volume controls and Echo/Delay with level and rate controls.
The SoundArt PWA65-M composite timber cabinet has a tough, scuff resistant finish and is self-standing on wheels/feet or can be mounted directly on a speaker stand (available separately). A recessed speaker stand mount is fitted as standard.
Wireless Daisy Chain Capability
This verstile unit also features a fantastic and clever feature called a 'wireless daisy-chain' option. Multiple PA systems can be linked together without cables for use in large events using the two wireless channels on each unit. Simply set the receivers to the same frequencies and up to 2 microphones and/or instruments can be broadcast simultaneously through all units. This is perfect for larger groups or events where a greater spread of sound is needed.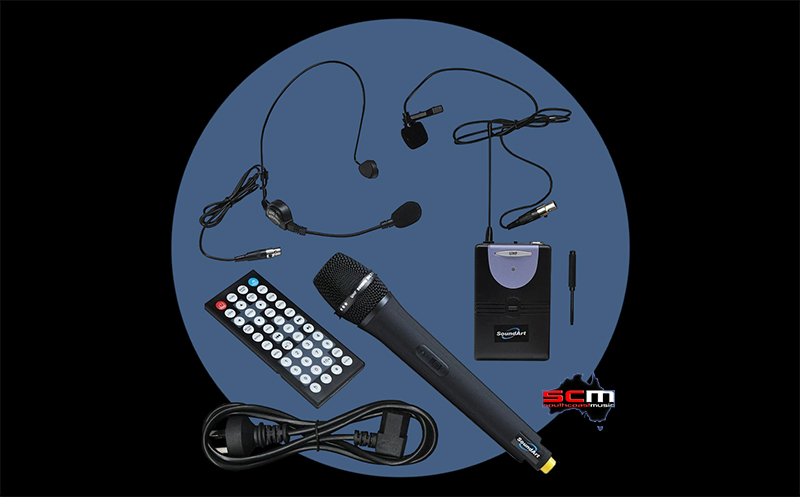 PWA-65-M Features:
• Internal rechargeable battery with up to 7 hours of continuous use
• Suitable for indoor & outdoor use on AC or DC power
• Battery is easily replaced if necessary
• Built-in effects processor with echo/delay
• Perfect for singing practise and karaoke.
• Line in/out: Connect external sound devices. The line-out may also be used for recording purposes.
• External speaker output allows connection of an extra unpowered 8 ohm PA speaker
• Ultra-portable with free-rolling wheels and retractable handle for easy transport
• Wireless microphone range 35 metres.
• Weight: 16.3kg
• Warranty: Two Years
This is the latest model from SoundArt and meets Australia's stringent and demanding C-Tick compliance requirements. Also included is a robust transport cover complete with velcro tab pockets to secure the accessories.