Bryden SBJ640 5 String Open Back Banjo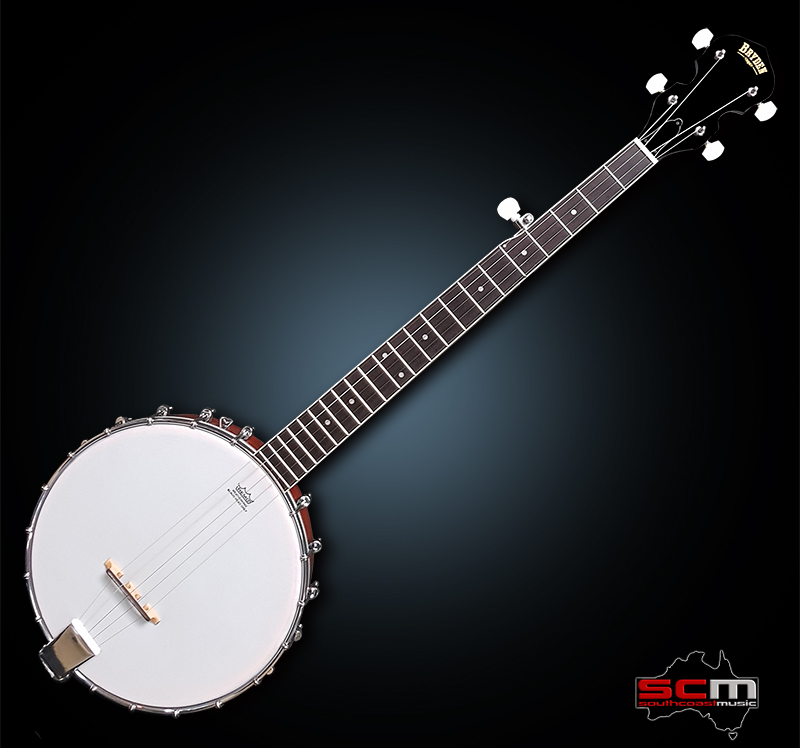 · Mahogany Neck
· Two way Truss Rod
· Ivory Bound Neck
· Pearloid Dot inlays
· 22 Frets
· 7 ply Laminated Mahogany Pot
· 18 Brackets
· Single Co-ordinator Rod
· Remo Head
· Pro-SCM Professional setup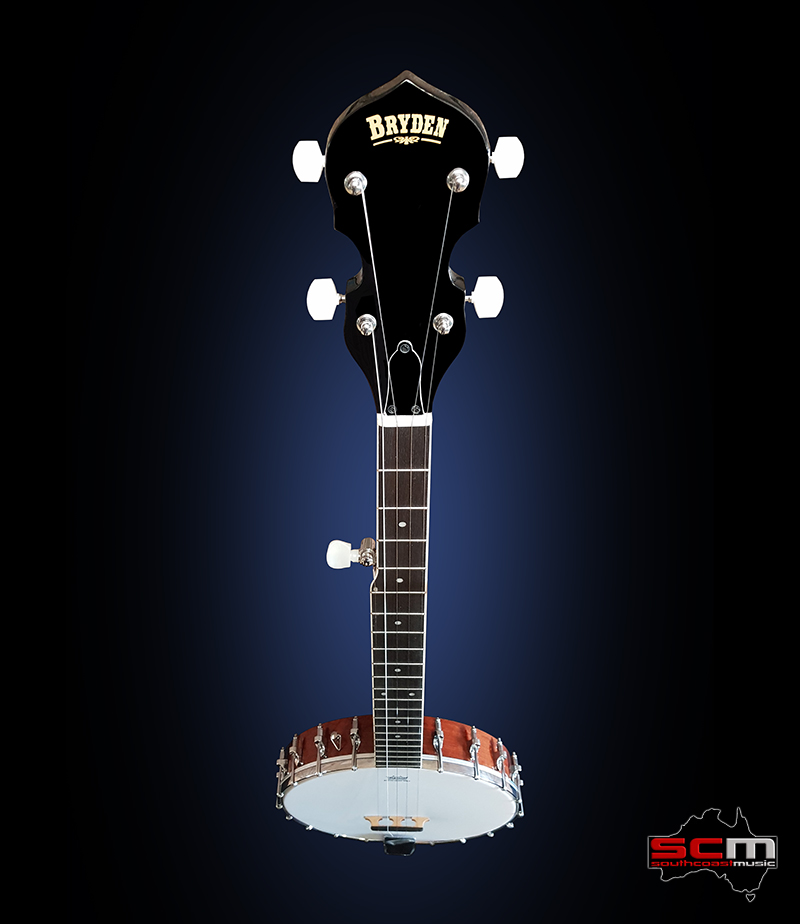 The Bryden SBJ640 is a great beginner banjo. Whether you want to learn to play Bluegrass, Clawhammer, Frailing or you simply want to have a strum, the Bryden SBJ640 is a good place to start.
It's open back design means that it is light to hold – a big plus for many beginners of smaller stature.
The 7-ply laminated Mahogany Pot features a genuine Remo head held in place with a chrome plated rim and 18 brackets for enhanced stability and tension. Both the pot and Mahogany neck both sport a classy looking gloss finish. The bound 22 fret fingerboard has pearloid position markers and the neck has a two-way truss rod.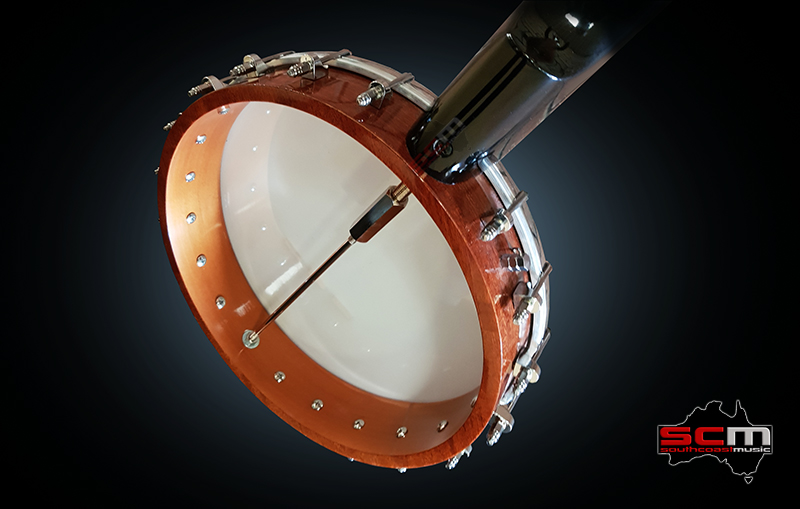 Pro-SCM setup
Spend your money once…what seperates our banjos from the others is our Pro-SCM setup.
Our workshop is booked out weeks ahead with repairs, restrings, restorations and setting up instruments that have been purchased elsewhere that are often almost unplayable. Uncomfortably high string height, tarnished frets with razor sharp edges, dry fretboards, rusty strings, bridges in the wrong position, loose heads . . . the list goes on. They all add up to a below-par playing experience which is a poor investment – at whatever the price.
Our checklist is extensive and our setups are comprehensive with proper attention given to the following:
· Tension of the Head
· Adjustment of the Brackets
· Adjustment of the Tuning Pegs
· Height, position and shape of the Bridge
· String height at the bridge and the nut
· Neck Angle (co-ordinator rod adjustment)
· Frets (including removing sharp edges and polishing)
· Positioning of the bridge for correct intonation…and more!
The build quality and components used in the manufacture of this banjo are of high quality but the simple fact is that it is impractical to setup up every instrument to this standard when they are built without adding considerable cost to the final price – that's where we come in! Where one of our instruments denotes a Pro-SCM setup, you can be assured that we have done whatever is needed to make it a pleasure to play.