BARNES & MULLINS BJ400 TRADITIONAL RATHBONE 5 STRING BANJO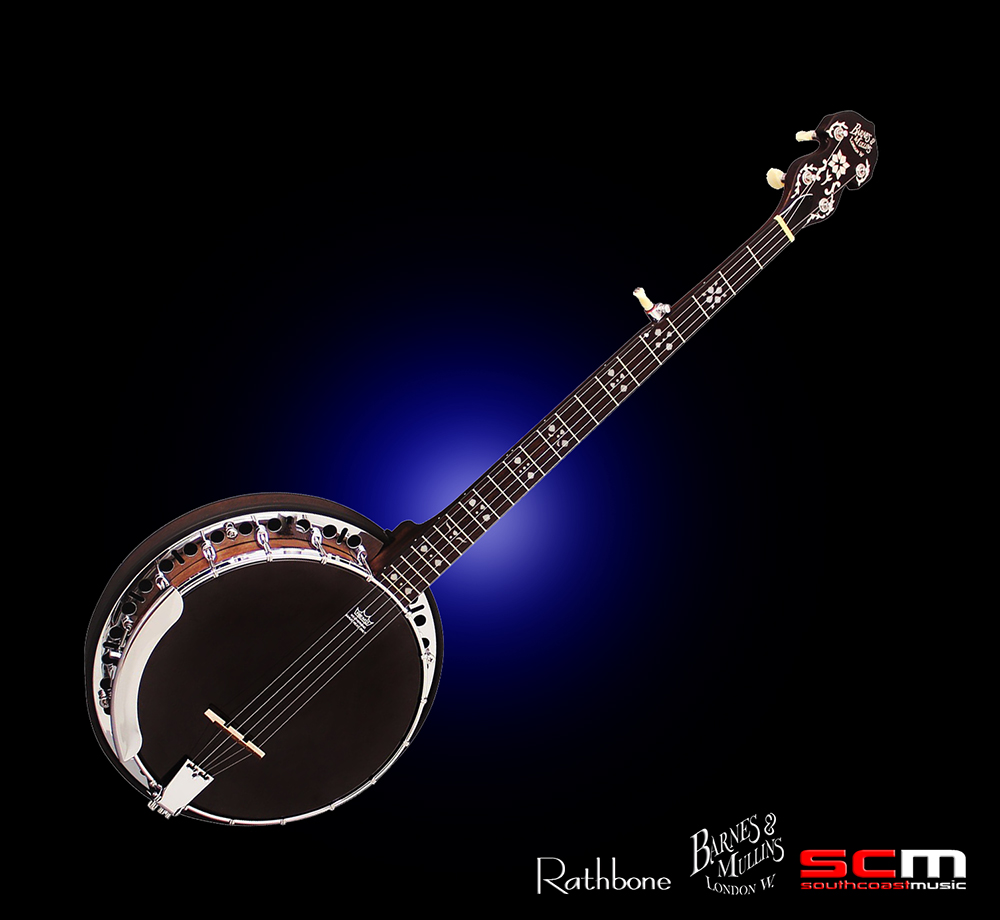 The Barnes & Mullins BJ400 Rathbone 5 String Banjo. Originally established in London in the early 1900s, Barnes & Mullins became one of the most famous names associated with high quality banjos. Today, the company reissues some of its most popular models. These instruments allow today's musicians to enjoy a fantastic high quality banjo at an affordable price, developed with the same expertise and attention to detail as they were over 100 years ago.
The BJ400 'Rathbone' is named after London street Rathbone Place. It was here at the start of the 1900s that Albert Mullins and Samuel Bowley Barnes began producing some of the finest banjos ever known. The Rathbone is a superb banjo offering players outstanding quality, tone and a striking aesthetic with it's black Remo banjo head.
The Barnes & Mullins BJ400 'Rathbone' 5 string banjo combines outstanding quality with a unique and striking appearance.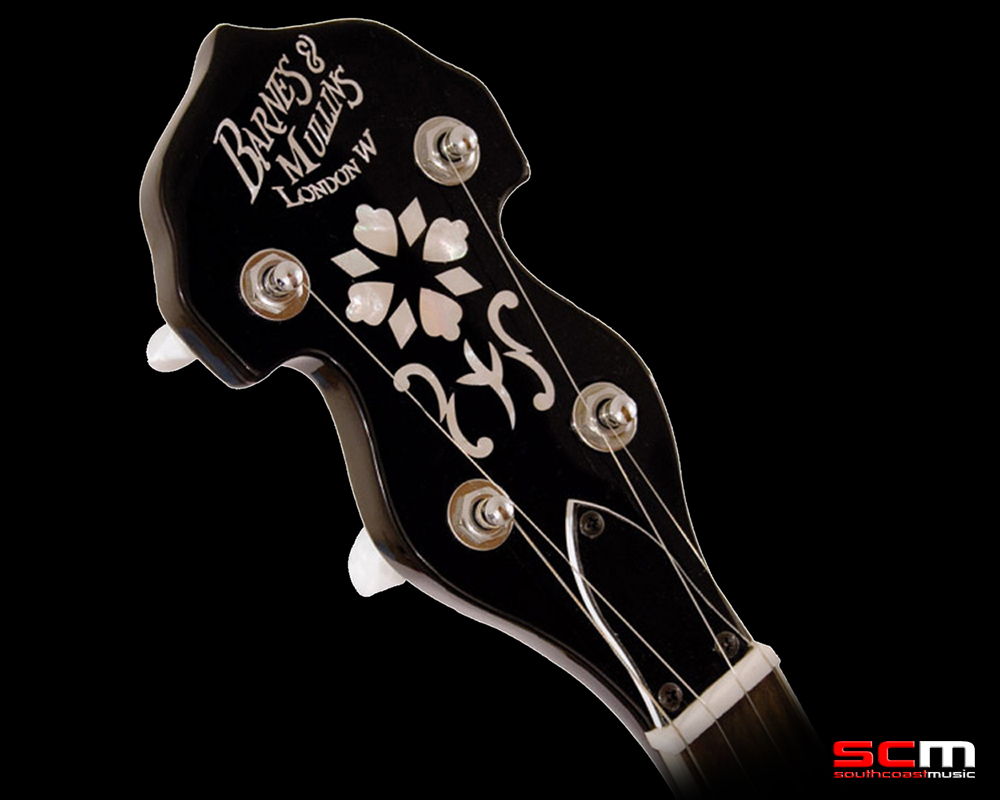 Thanks to our industy leading PRO-SCM setup, we guarantee a low action with 22 slick, hand polished nickel silver frets with rolled ends. Attention to string height and intonation all contribute to a comfortable and quick neck making the Barnes & Mullins BJ400 Rathbone 5 String Banjo a joy to play.
Premium features include a closed back Mahogany resonator, rolled brass tone ring and a genuine Remo black banjo head to deliver authentic, punchy bluegrass tones. Barnes & Mullins have also fitted geared machine heads to ensure improved tuning stability.
The Barnes & Mullins BJ400 Rathbone is a fabulous 5 string banjo and should delight and inspire players of all levels.
Barnes & Mullins BJ400 Rathbone 5 String Banjo Features & Specifications:
• Neck: Mahogany
• Resonator: Mahogany
• Fingerboard: Rosewood
• Frets: 22 Nickel Silver Frets
• Rim: Laminated Mahogany
• Tone Ring: Rolled Brass
• Brackets: 24
• Hardware: Chrome
• Head: Remo Black
• Machineheads: Geared, Planetary Style
• Setup: PRO-SCM
• Warranty: One Year