Oakridge 420 Banjo Ukulele Deluxe Banjolele
DELUXE…the Oakridge 420 banjo ukulele is a deluxe instrument that has been hand made in the tradition of banjoleles made famous by  illuminaries such as the late great George Formby.
The Oakridge Banjolele features a laminated mahogany rim, mahogany neck and resonator. Both the rosewood fingerboard and mahogany resonator are elegantly bound.
The coated Remo head is held in place with 16 tension hooks.
Other features include a rolled brass tone ring, geared planetary pegs and chrome plated hardware.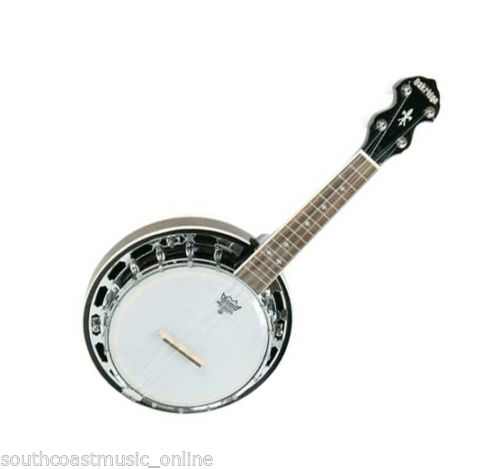 Oakridge Banjolele features:
Classic Banjo Ukulele Styling
Laminated mahogany rim
Mahogany Neck
Mahogany resonator
Rosewood Fingerboard
15 Nickel Silver Frets
Fully bound
Genuine Remo Banjo Head
16 tension hooks
Rolled Brass Tone Ring
Geared Planetary Tuning Pegs
Chrome plated hardware.
These wonderful instruments can be hard to get…in stock now!