Barnes & Mullins Perfect 4 string Gaelic – Irish Tenor Banjo
The "Perfect" series of banjos were first created by Messrs Barnes & Mullins at the start of the 1900s and formed the very core of their early B&M instrument offering. Well into the 21st century, original B&M 'Perfect' banjos still change hands for considerable sums of money amongst collectors and musicians alike.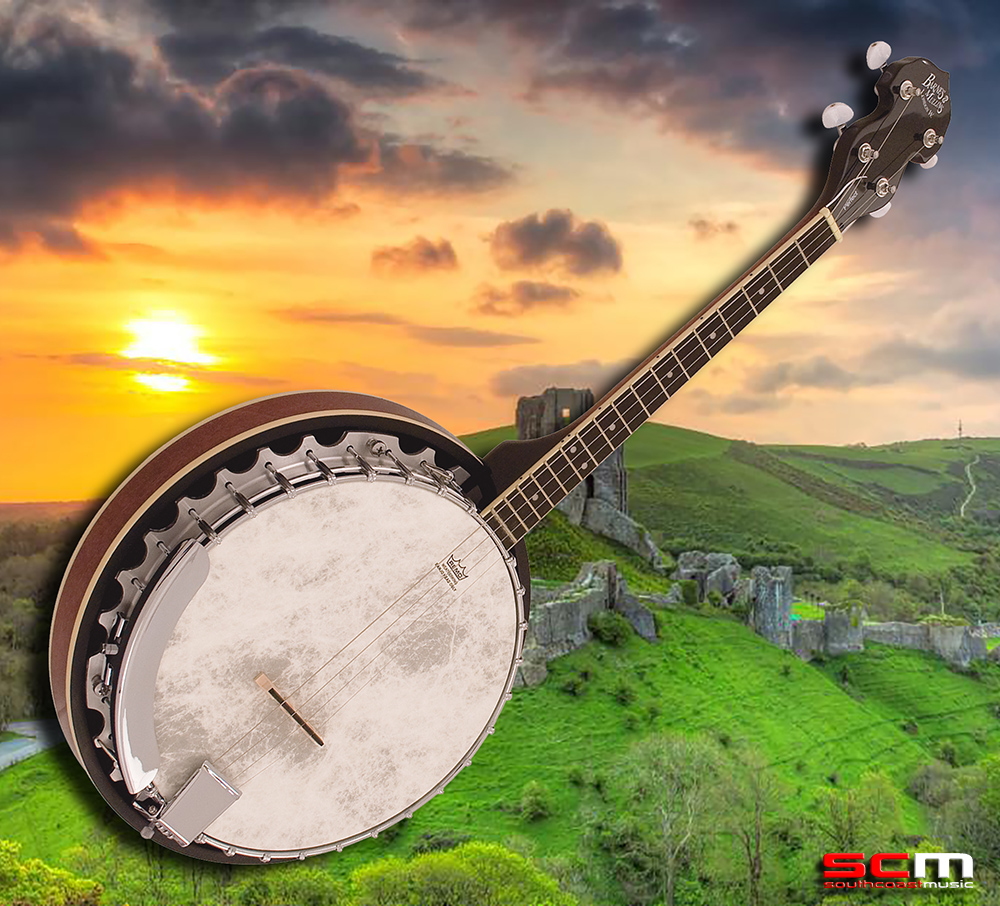 The modern-day 'Perfect' banjos draw on the influence of the original instruments, paying homage to the vision and designs of Barnes & Mullins' founders.
This 17 fret Gaelic or Irish Tenor Banjo is a short scale instrument and is tuned the same as a violin/mandolin, only an octave below. The Irish tenor tuning of G, D, A and E is the standard for this banjo and utilises a special set of Irish tenor banjo strings.
When playing Irish music, the role of the tenor banjo is most often to play the melodies rather than rhythmic chord duties. Many of the Irish instrumental tunes are fiddle tunes which is why the Gaelic-Irish Tenor Banjo is tuned to the same notes – an octave lower, as the fiddle. The shorter scale length makes it easier to play the typically rapid melodies of which triplets are often a major part.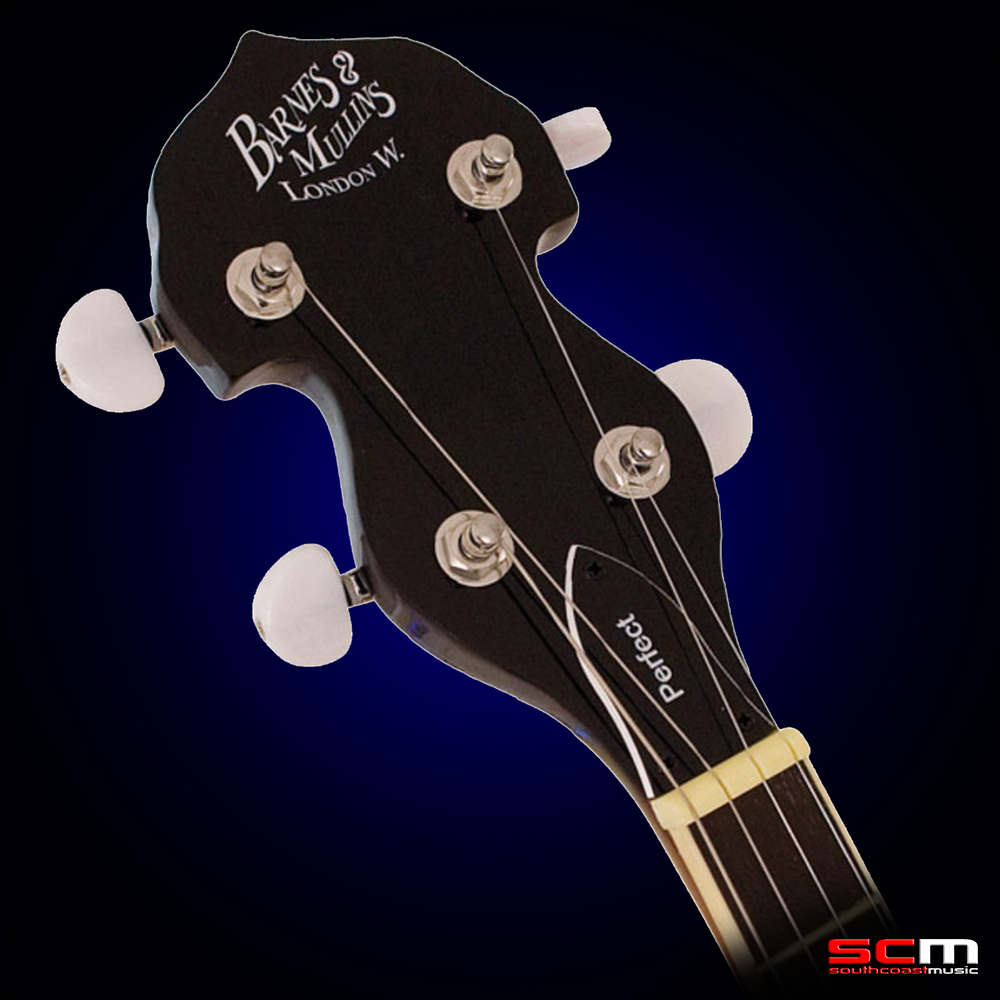 • Style: Gaelic/Irish Tenor Banjo
• Neck: Mahogany
• Resonator: Mahogany
• Fingerboard: Rosewood
• Frets: 17 x Nickel Silver Frets
• Tension Rim: Aluminium
• Number of Brackets: 30
• Head: Remo Vellum
• Machine Heads: Geared Ratio
• Warranty: One Year