YAMAHA REFACE YC PORTABLE COMBO ORGAN MODULE WITH MINI KEYS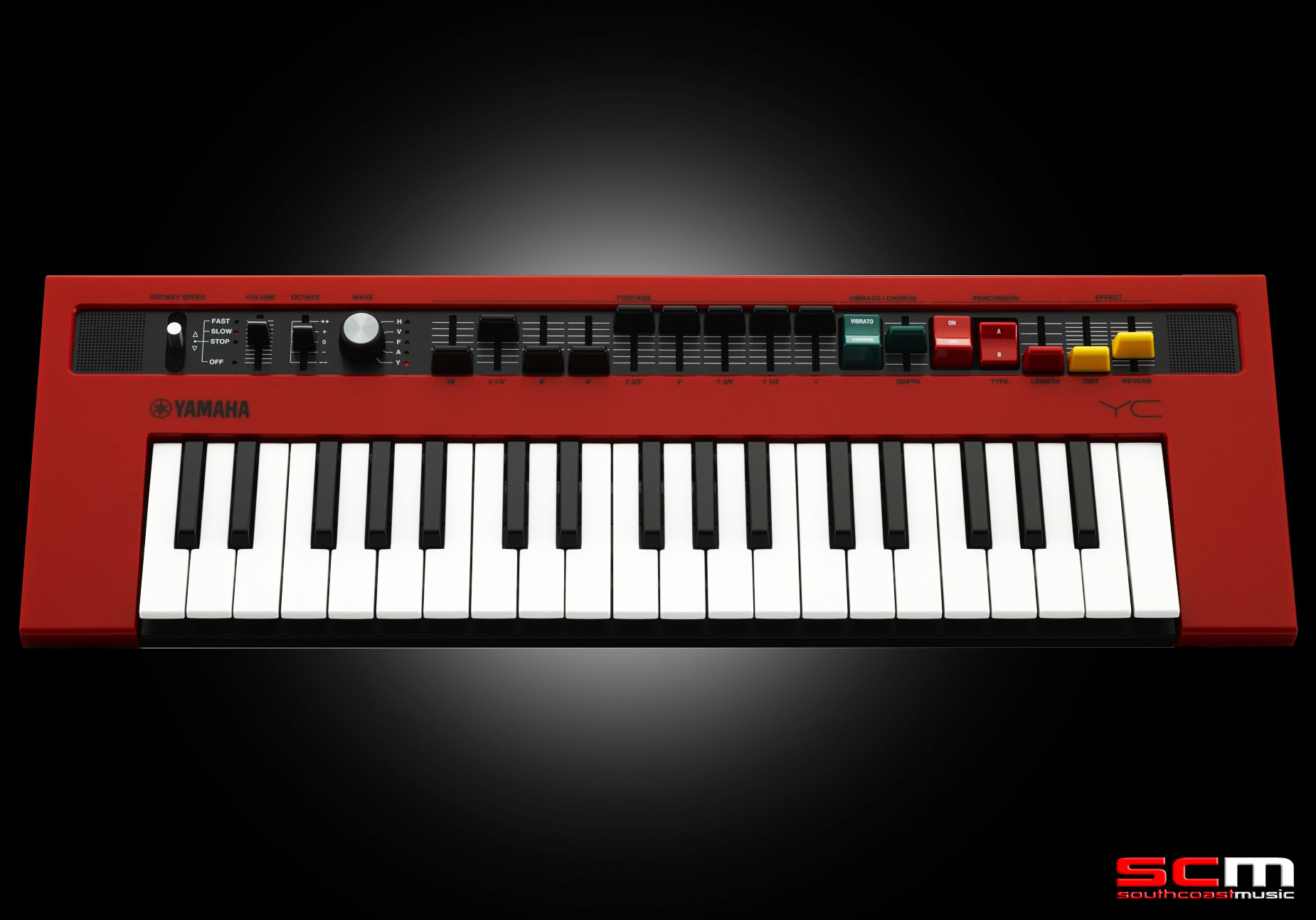 The Yamaha Reface YC module with mini keys is a brilliant solution for anyone in need of classic organ sounds in a easy to use, editable and great sounding format.
The Reface YC gives you a range of authentic, great-sounding organ sounds that you can take almost anywhere.
Small enough to carry under your arm, the Reface YC has five different organ models ranging from the must have – vintage tone wheel right through to 60's transistor and classic YC combos.
At your fingertips are also an assortment of drawbars, rotary speaker, percussion and DSP effects to add depth and expressiveness to your performance.

Yamaha have really made it simple with the Reface YC – choose an organ model, tweak the drawbars, add reverb and distortion and enjoy a realistic, totally inspiring organ experience. You can even add an optional expression pedal for real time control of parameters.
The Yamaha Reface YC – its compact, portable, intuitive, fun and affordable!