SLIM DUSTY SONG BOOK VOL. 9
• Title: Slim Dusty Song Book Vol. 9.
• Format: Softcover Book.
• Instrumentation: Guitar & Vocal
• Arrangement: Melody Line, Lyrics & Chords
• Series: Artist Songbook Folios
• Publisher: Hal Leonard Australia
• SKU: E70554
This is another of the hard-to-find Slim Dusty Song Book series. Most of the titles are now out of print. Once sold out, most cannot be replaced.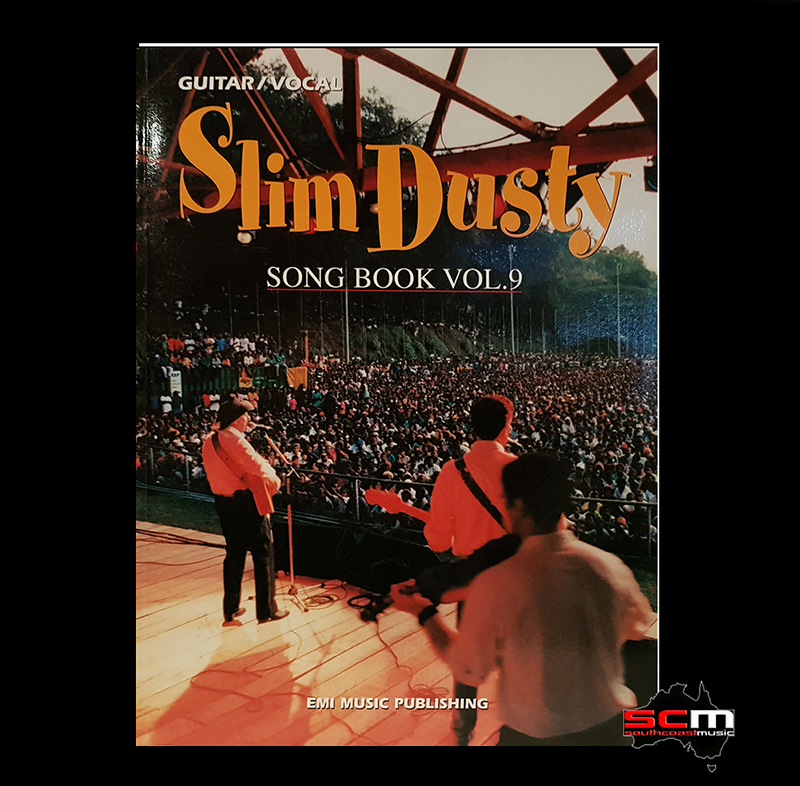 The Slim Dusty Song Book Volume 9 is a must for any fan of Australian Country Music. Inside are 25 of Slim Dusty's favourite songs arranged for Vocal and Easy Guitar including his smash hit, The Pub with no Beer.
Each song features chord boxes, main melody line and all the lyrics.
Slim Dusty is Australia's most prolific and biggest-selling recording artist of all time. With 100 albums and more than five million recordings sold in Australia alone. Slim Dusty earned his status akin to the all-time greats in country music and remains the undisputed King of Australia Music.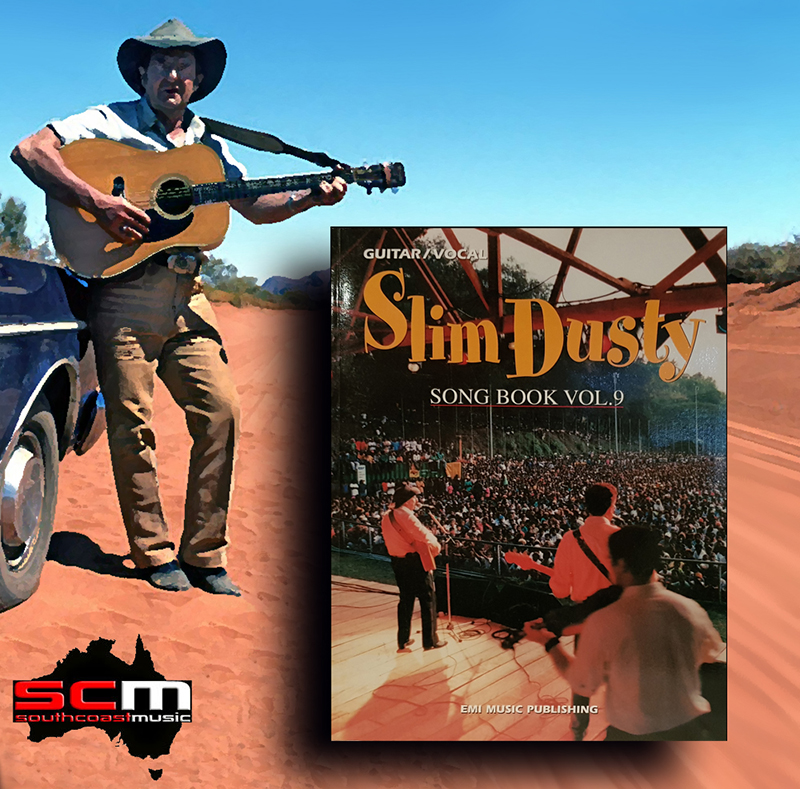 SLIM DUSTY SONG BOOK VOL. 9 SONG LIST:
• Certain kind of Gold
• Pub with No Beer
• Along the Road of Song
• Arcadia Valley
• Big John
• Claypan Boogie
• Down at Charley Grays
• Good Old Santa Claus
• I Must Have Good Terbaccy When I Smoke
• If those Lips Could Only Speak
• Losing my Blues Tonight
• Road Trains
• Somebody's Mother Tonight
• Song of Granny
• Springtime on the Range
• Ballad of Henry Lawson
• Bushman's Song
• Nature of Man
• Pub Rock
• Rain Still Tumbles Down
• When the Moon Across the Bushland Beams
• When You're Short of a Quid
• Why Worry Now
• Wild Rugged Land that I Love
• You've Stepped Out of Line